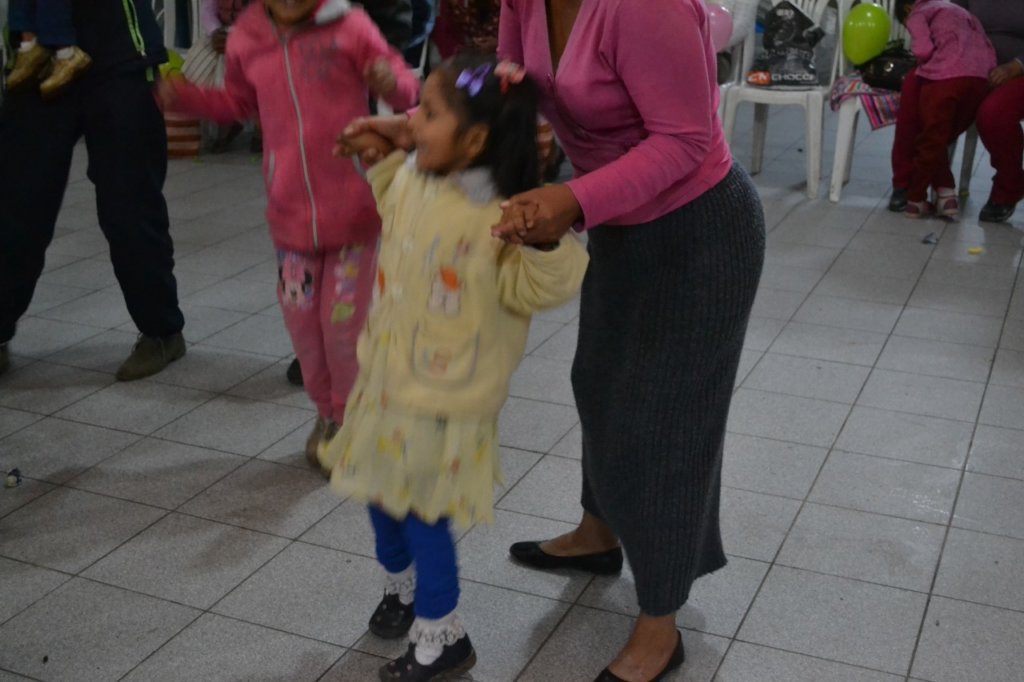 TO WANT IS TO CAN
Hi, I am Araceli. I am six years old. I am from Ayacucho, a little city in Peru. I live with my parents and I have two brothers. When I was born, the doctors told my parents that I had paralisis cerebral (no se). My parents were very sad.
In 2015, when I was tree years old, my parents got to know about Wasi Esperanza. This is an NGO that works with therapie of integral rehabilitacion . When I went to Wasi Esperanza for the first time, I wasn't able to do many things on my own and I could not walk.
So when I started to do my therapy at Wasi Esperanza, little by little, I started to see positive results in my body. At first it started with moving my feeth, my arms,... They told me that I needed to do some operacions in my tendones, to be able to walk by myself. So in 2017 I did two operations, that went very well.
The same year, I could walk. I was so proud! But still I wasn't independent. So in june I did another operecion in my tendones. Now I am still recovering but the people of Wasi Esperanza told me that I have a lot of potential to become more independent and to do more things by myself. Because up till now my mother still helps me with a lot of daily activities, like getting dressed and eat. I hope, by time, that I can get better results.
I like to go to Wasi Esperanza, because the people who work there do fysical therapy while playing with me. They also help me to improve my talking. They teach me to put my clothes by myself, to go to the toilet, to count money, and much more. Like this, I can help my family, and become more independent. They also help my mother with psycological support. They help me with the tasks they give me in colege. They also talk with my teacher, so she can adapt her teaching to my capacity.
At this moment, my parents don't have stable employment?. My mother is a streetvendor. She sells candy in the streets of Ayacucho. But that's not enough to take care of me and my brothers. My father only has a job from time to time. He has problems to find a good job.
So this is my story uptill now. I will keep on learning! When I'll have some news, I will let you know!