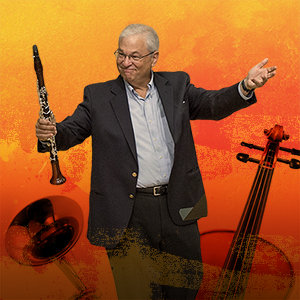 Chamber Music celebrates its 50th anniversary this season with the most fabulous summer festival ever! This is Artistic Director David Shifrin's final festival before he passes the baton of artistic leadership to Gloria Chien and Soovin Kim this fall. To celebrate his 40th and final season as artistic director, David has programmed his favorite artists and works, along with six new works commissioned by CMNW.
The world premiere commissions include:
Marc Neikrug: A Song by Mahler chamber opera about how a celebrated diva with early onset Alzheimer's copes with the disease that is affecting her and her husband/accompanist's careers.
George Meyer: Duo for Violin & Viola, written for and performed by Katie Hyun, violin and George Meyer, viola.
David Ludwig: Les Adieux, a new concerto for clarinet and chamber ensemble, to feature David Shifrin as soloist.
Bruce Adolphe: Are There Not a Thousand Forms of Sorrow? Commissioned in honor of our 50th anniversary and scored for 2 violins, viola and 2 celli.
Kevin Puts:Work for the Miró Quartet
Valerie Coleman, Hannah Lash and Nokuthula Ngwenyama: each composer will write one movement and all three will perform this piece for flute, viola and harp.
Lowell Liebermann: Four Seasons for mezzo-soprano and strings
In addition to the nationally acclaimed artists in our Summer Festival, CMNW will also continue its extremely successful Protégé Project for exceptional rising-star musicians. The Protégé Artists' summer-long professional residency includes mentorship from our festival artists, extensive performance with them in mainstage and their own concerts, and in turn, coaching young students at local music education programs.
Our 2020 Summer Festival continues last year's theme of celebrating the diversity of chamber music: diversity of cultures, styles, periods and instruments. The highlight of the festival will be the 50th Anniversary Gala Concert, emceed by Performance Today's on-air host, Fred Child. David Shifrin's favorite artists will perform in this celebration, including the Emerson and Dover string quartets, Andy Akiho, Edgar Meyer, Ransom Wilson, Nancy Allen, Anna Polonsky, Peter Wiley, Fred Sherry and a host of others! The program will be recorded for broadcast on National Public Radio. There will truly be something for everyone, ranging from beloved classics and familiar artists to exploring new work, and introducing the rising stars of the chamber music world at the early stages of their careers.
Outside the concert hall, our artists will be busy taking the music out to our community. We seek partnerships in the community, playing in assisted living and memory care facilities, working with students in music camps, homeless teens in community centers, hospitals and many other organizations that serve people who can't come to the concert hall. This summer we will offer over 40 free events designed to educate and engage music lovers of all ages.
Education and Community visits by musicians to student music camps, community centers, and youth service programs.
Free Family Concert and Instrument Petting Zoo: children get hands-on experience making sounds on musical instruments, and then enjoy an age-appropriate program about the Four Seasons, followed by a picnic.
Free Community Concerts at Portland Art Museum, Parklane Church in East Portland and in Beaverton.
Masterclasses: Artists offer masterclasses and coaching for young musicians, offered free to participants and observers
Musical Conversations: Pre-concert talks by Festival artists and composers, discussing the program to be performed
Open Rehearsals: Behind-the-scenes look at the process of creating music.
New@Noon: an informal concert series that allows audiences to hear from composers and artists performing works by living composers.
Conversations with the Composer: Audience members talk with the composers of the works performed at the New@Noon concert.
Broadcasts on All Classical 89.9 FM, reaching up to an additional 73,000 listeners throughout Oregon and Southwest Washington with our recorded performances, artist interviews, previews, and live in-studio concerts.
Your support makes the music happen. Thank you so much for your partnership and investment in Chamber Music Northwest!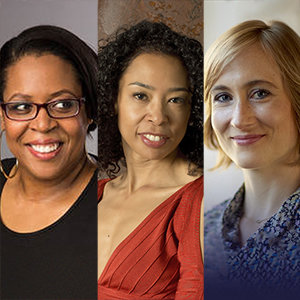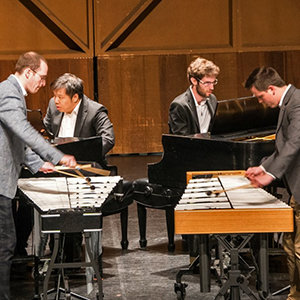 Links: