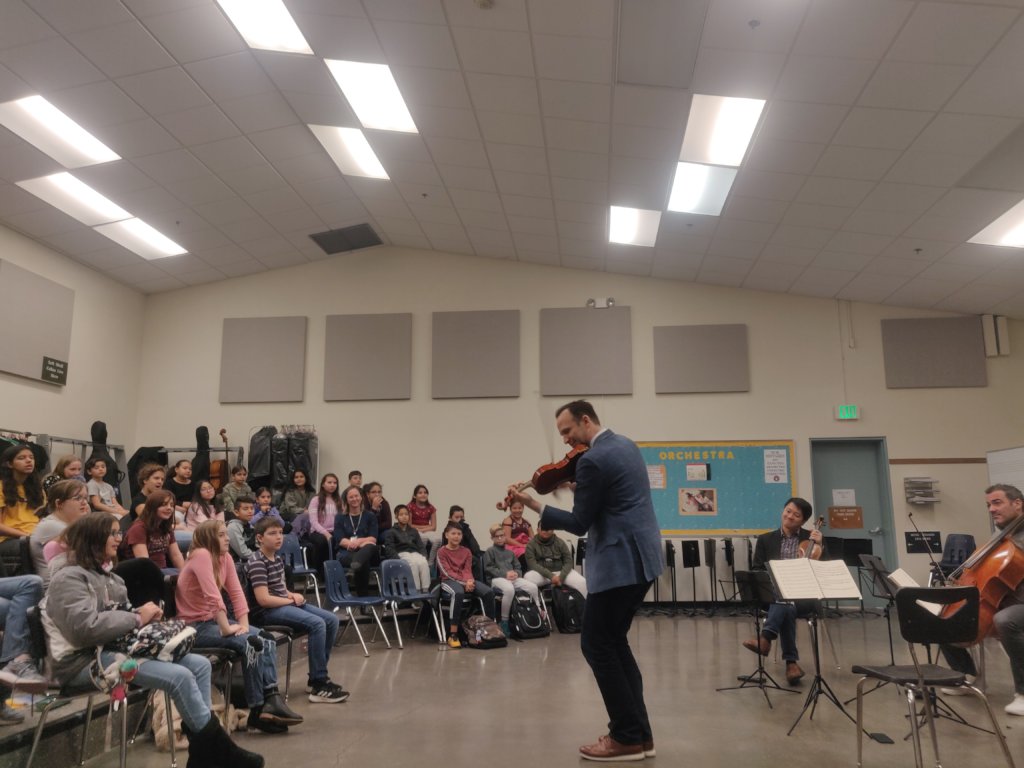 Three years ago, Chamber Music Northwest began the Artists-in-Residence program in order to connect more frequently and meaningfully with our community. One of the challenges of having the majority of our programming during the summer is that schools are not in session and many education and community partners take a summer break, so it is difficult to schedule artist visits in the community.
With the Artists-in-Residence program, CMNW now has increased opportunities to bring the very finest artists in the world to Portland and have them stay for a more extended period of time, rather than the more typical tightly-booked stay which only gives them time for rehearsals and concert performances.
CMNW has successfully engaged outstanding (and very busy) artists to spend blocks of time in Portland throughout the year. Typically, the Artists-in-Residence begin their one-year engagement at the Summer Festival, schedule an average of 10 days in the community during the school year (either in a single block of time, or split up between multiple visits). Their time is divided between giving one or more public concerts and several education of community activities, such as performing for a school assembly, coaching student ensembles, playing in a hospital ward or memory care facility. The Artists-in-Residence also perform for fundraising events (chamber parties in private homes or the annual benefit event) that support CMNW's education programs.
Our first Artists-in-Residence were the Emerson String Quartet during our2016-17 season. In addition to coaching student ensembles and playing a concert, they spent time with donors and gave a special concert at the Nordia House as our education benefit event.
Our next ensemble was the Imani Winds, who, in addition to their school visits and a wildly successful benefit event "Picnic with the Imani Winds", participated in two wonderful collaborative concerts: one focused on music of the planets illustrated with imagery from OMSI (Oregon Museum of Science and Industry) in the OMSI planetarium.
Our 2018-19 ensemble was the Dover Quartet, who helped launch the Music Education Access Program with their visits to Floyd Light Middle School. For the current year, in celebration of CMNW's 50th anniversary season, we have two Artists-in-Residence: bassist Edgar Meyer, who came with his entire family last summer, and returned last month for a sold out performance as well as school and community visits. The Miró Quartet is our other official resident ensemble: this month they worked with several ensembles of BRAVO (Portland's El Sistema-based music education program); the Music Education Access Program at Floyd Light Middle School; coached string quartets from Portland State University and Portland Youth Philharmonic, and gave a sold-out performance as part of their cycle of performing the complete string quartets of Beethoven. They will be back in February and in July.
In addition to our two Artists-in-Residence, CMNW has also brought the outstanding Rolston String Quartet, one of our Protégé ensembles, to spend time in the schools and act as good community ambassadors. In April, the vivacious Akopolis Wind Quintet will be in town for a two week collaboration with BodyVox, as well as outreach to the schools.
Thanks to the Artists-in-Residence, CMNW has truly grown its presence in our community, sharing music with those who cannot come to the concert hall. We are grateful to Laura S. Meier for underwriting the Artists-in-Residence program for a four-year period, and to our donors, whose gifts make it possible for CMNW to offer all of our education and community programs free to the community.
Thank you for your gifts through Global Giving, which help us realize the goal of bringing chamber music to everyone in our community.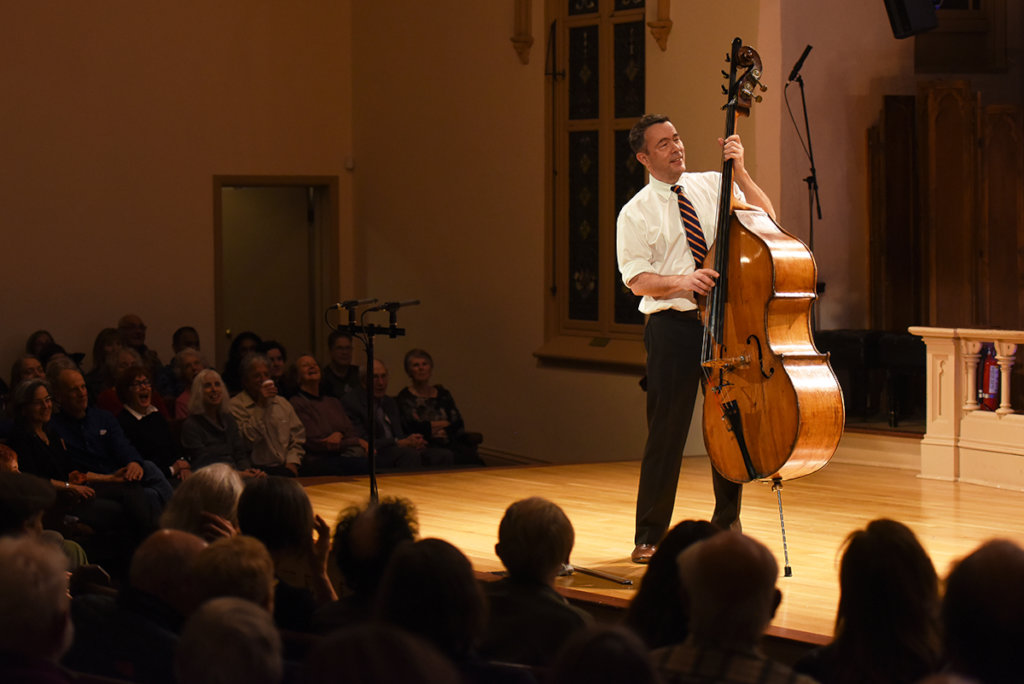 Links: