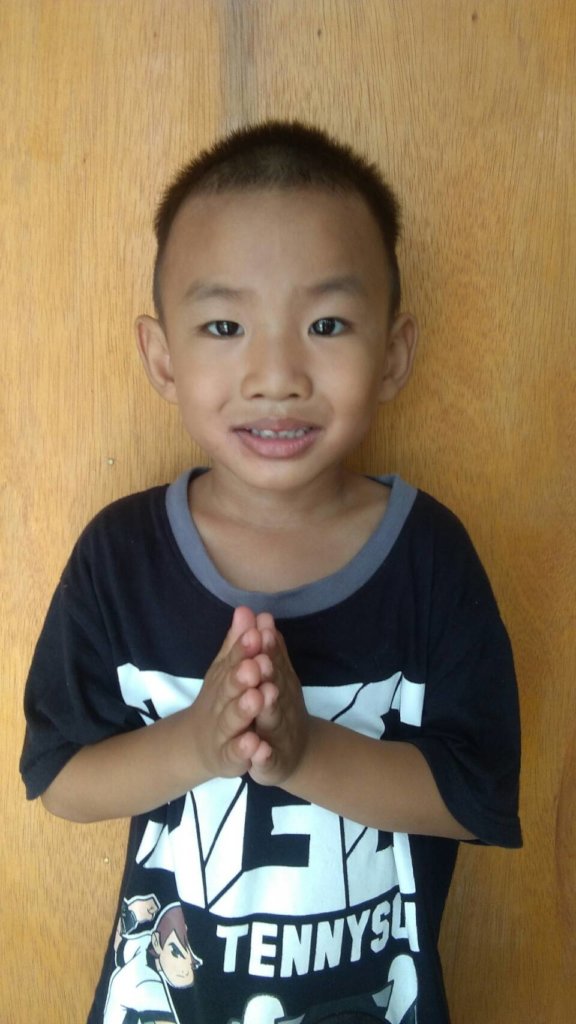 We believe in the mission and vision of the Concordia Daycare & Community Center (CDCC)- that access to education opens doors to future opportunities and breaks the cycle of poverty, one family at a time. We are able to bring help and hope to at-risk children to get them off the street and ensure they have access to education and basic medical care. We provide support for children and families at all ages and stages of development- from young toddlers who are not yet old enough to attend school to school aged children who need a safe place to stay after school and on weekends to young adults who benefit from vocational training to the elderly and infirm who need short- and long-term support to properly care for themselves and their families.
With your help, we can end these cycles of poverty and exploitation. Children who finish their formal education with CDCC support have a variety of opportunities at their fingertips. They are able to end the cycle of poverty and exploitation, which would otherwise often lead to a life of prostitution, exploitation, or continued unskilled labor and little hope.
Residents of these communities live in extreme poverty and economic hardship. Poverty reinforces cycles of exploitation, through adverse conditions such as disease, neglect, abuse, lack of education & lack of awareness. In slums such as the community served by the CDCC, children are left to fend for themselves all day, opening them up to dangerous conditions, and putting them at risk to exploitation through drugs, child labour, prostitution, and human trafficking.
Kids born here have very limited opportunities. Many are left alone while parents work in menial, unskilled jobs that require long hours for very little pay. They are often sick from poor hygiene practices and sub-standard living conditions, which are made worse by flooding and stray animals. The CDCC team of dedicated staff are changing lives every day and helping to prevent the next generation from becoming exploited- cheering them on and pouring love and kindness into the hearts and lives of these precious children.
Introducing "Jazz" and "Benz"
Jazz has been with us at the CDCC for four years now. His father suffers from drug addiction and was recently released from prison. Jazz lives with his grandfather, who has had cancer for the last two years. When he first came to the CDCC, Jazz was painfully shy and very quiet. But through the constant and continued love and support from the CDCC, he is now a leader among his peers. He loves to participate and tell stories. He enjoys sports and spending time outside. He also has a very good appetite and is getting healthy meals regularly. He has grown so much, physically, emotionally, and mentally, and we look forward to supporting Jazz and his family in the years to come. Recently, his grandfather has also improved physically and is now able to work as a night time security guard.
Jazz had this to say recently:
"My favourite food to eat is omelette. My favourite color is yellow. My favourite holiday is Songkran [Thai New Year}. The weather this year has been very hot. My favourite subject in school is drawing and painting. When I grow up, I want to be a police officer."
Benz is another CDCC all-star. Her parents were very young when she was born and divorced when she was just two months old. Benz lives with her grandmother. Her mother works long hours and overtime at a nearby factory to help provide for her family, but often returns late at night and must leave early in the morning.
When Benz first came to the CDCC, she was small and underweight. She was also very quiet and did not socialize at all with the other children. After spending time at the CDCC, she is now improving by leaps and bounds. She is eating much better and more nutritious foods. She loves to talk and play with her friends. She is also one of the first children to welcome guests with a big smile. This May, she will begin kindergarten at the nearby public school.
When asked about her life right now, this is what Benz said:
"My favorite food to eat is grilled port. I like running and keeping colored balls in the basket. My favorite color is pink. My favorite holiday is Songkran [Thai New Year]. The weather this year is very hot. My favorite subject in school is dance. When I grow up, I want to be a teacher."
Thank you for your generous and continued support for this project. Through your help, we are able to make a big impact in the lives of the children and families we serve through so many small, steady steps over months and years.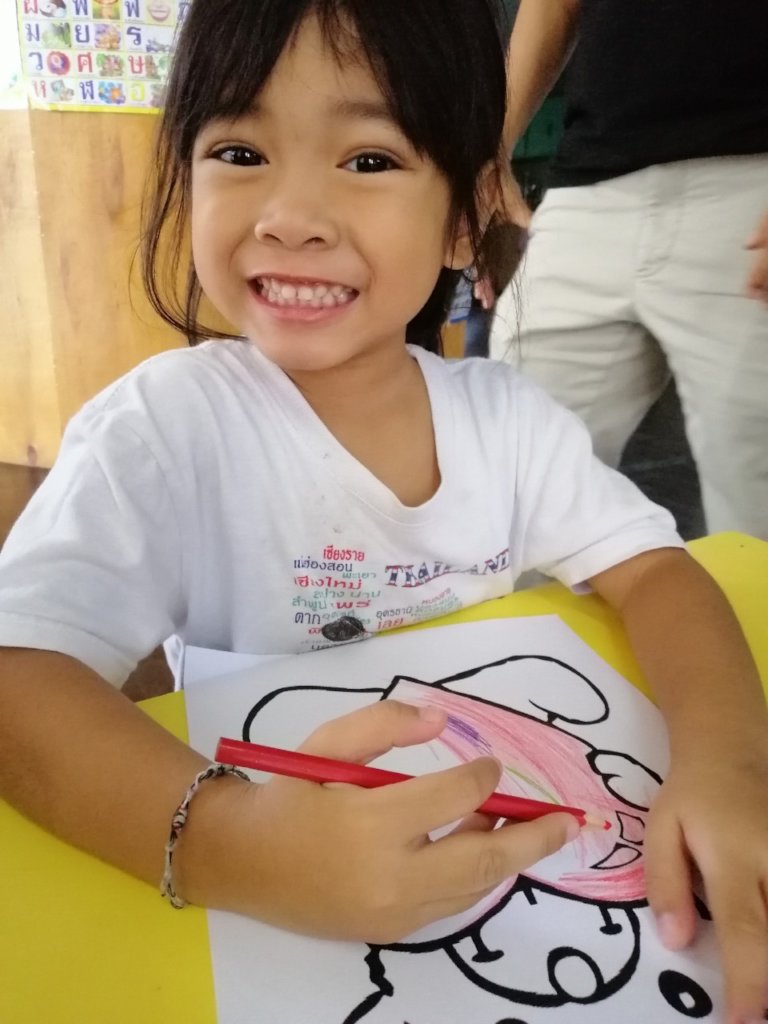 Links: