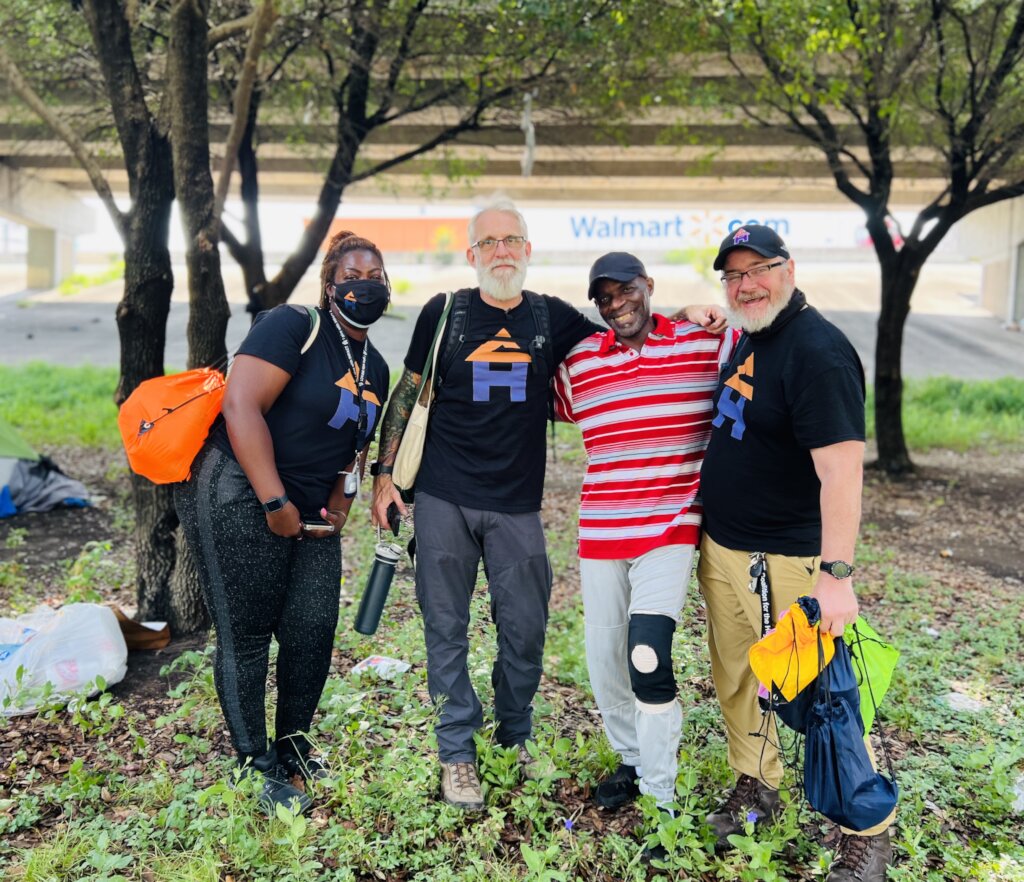 For years Curtis tried to manage life with a chronic mental health illness but struggled without adequate support or treatment. He began to self-medicate in search of peace but sadly, instead of finding peace, Curtis' search lead him down a path of addiction, desperation and, eventually, incarceration. After serving his time, Curtis was released with a second chance, but it wasn't easy still trying to manage an untreated mental health issue with uncertainty of where to turn for help.
By the time the Coalition connected with Curtis, he had been living on the streets for nearly 20 years. He understandably met our outreach team with a dose of skepticism. However, they got to know Curtis, took the time to understand his needs, and began implementing a plan to help him succeed.
Just as our outreach team continued showing up for Curtis, Curtis kept showing up and putting in the work for himself. And then, two decades of instability came to an end when he moved into housing. It didn't take him long to begin accomplishing his goals — goals that had once seemed unreachable.When asked what it meant to have a home for the holidays, with a smile that lit up his living room, Curtis responded,
"It's one of the most beautiful feelings in the world. Especially coming from a tent to owning something on my own... I'm finally back home."
Curtis' journey has been neither brief nor easy, but his new beginning, his success story was possible because of your support. More than 12,000 individuals and families now have a home thanks to you. We appreciate you being a part of someone's success story and for giving the greatest gift of all: HOPE. We can't wait to see how many stories like that of Curtis' we can change together in 2023!