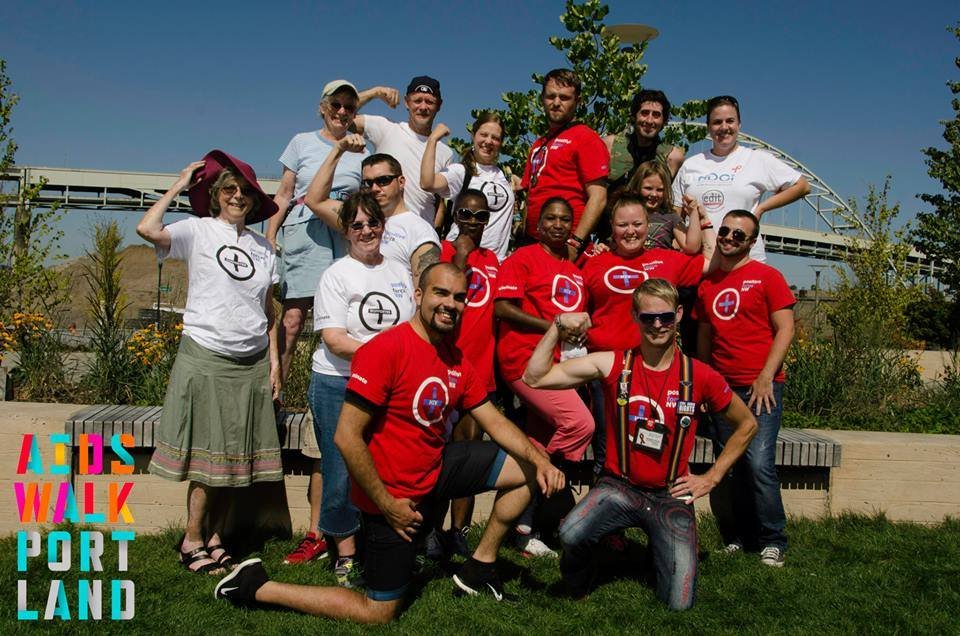 People from all walks of life take part in AIDS Walk Portland—LGBTQ folks, families, seniors, the business community—but they share certain attributes. They're caring, active people ready to invest in what they support. They notice our sponsors, and they engage with them.
AIDS Walk Portland is the Pacific Northwest's largest and most visible AIDS fundraising event. The 2.5-mile walk through the heart of downtown Portland draws nearly 7,000 participants each year. Of these walkers, 65% are between 18 and 55 years old, 81% of whom have attended college. Twenty-nine percent earn more than $50,000 a year.
Walkers fill the city's streets as they wave signs, chat and laugh, and know that they're supporting Cascade AIDS Project's mission of preventing HIV infections, supporting and empowering people living with or affected by HIV, and eliminating HIV-related stigma and health disparities. With the support of the larger community, AIDS Walk Portland raises $500,000 to support the work of Cascade AIDS Project and its community partners.
Today, an estimated 1.2 million Americans live with HIV. One in five of them don't even know they carry the virus. Locally, nearly 7,000 Oregonians are HIV-positive, and infection rates are the highest among African Americans, the Latino community, the trans community, and men who have sex with men. Each HIV-positive person has, in turn, a network of friends and family who by association are invested in CAP's mission.
This year AIDS Walk Portland will take place at:
The Fields Neighborhood Park,Portland, Oregon
September 9, 2017
11 - 2 pm
Links: