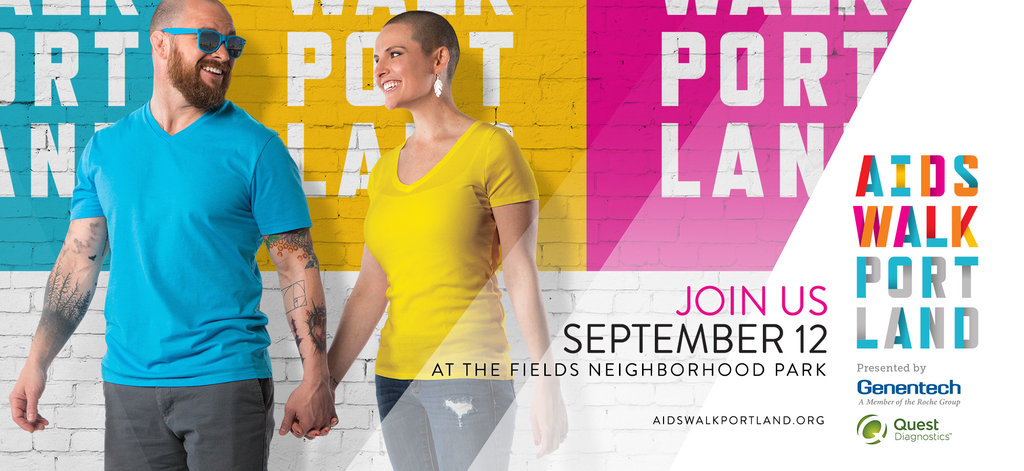 We hope you're having an amazing summer! At CAP, we've been busy getting ready for the best AIDS Walk ever. We'll keep this report brief, but we wanted you to know three things:
First, if you haven't registered for AIDS Walk yet, now's the time. AIDS Walk Portland is less than two months away--on Saturday, September 12, at The Fields park, to be precise. Summer has a way of slipping by, so don't forget to drop by www.aidswalkportland.org to sign up for the walk. It only takes a minute.
Next, this year we have some spectacular prizes lined up. Everyone who raises more than $1,000 will not only earn the VIP walker bag full of goodies, but will be entered into a lottery for huge prizes. Raise more than $2,500, and the prizes get even more stupendous.
Finally, know that every dollar raised is spent to prevent HIV infections, support and empower people living with or affected by HIV, and eliminate HIV-related stigma and health disparities. Because of our frugal spending and stellar program results, Charity Navigator has awarded CAP its top rating--a feat not easy to achieve. Last year, we helped more than 2,400 people living with HIV find housing and support services. We administered more than 3,900 rapid HIV tests. Our prevention and education programs touched the lives of nearly 15,000 people, helping them learn how to protect themselves and the people they love.
Thank you so much for supporting CAP. We'll see you at AIDS Walk!
Links: