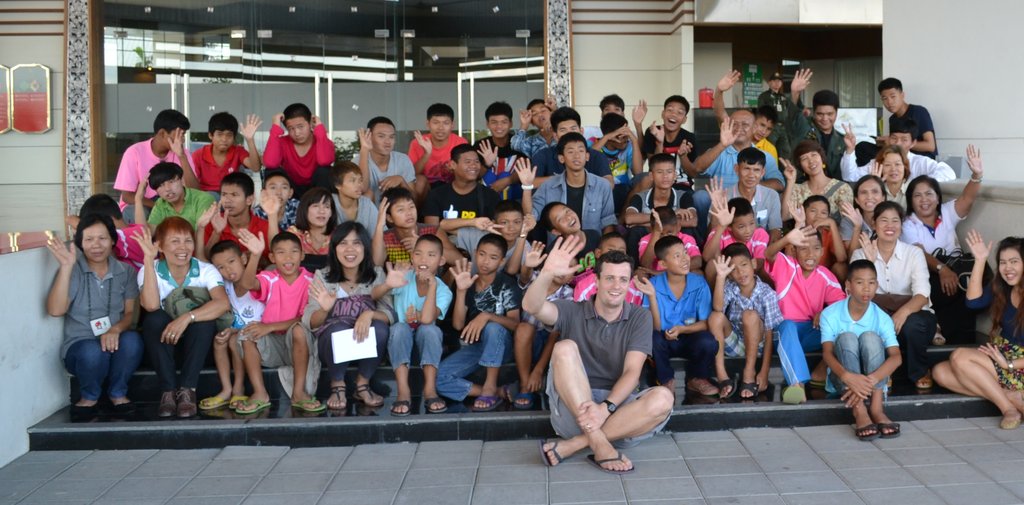 The purpose of our work in Chiang Mai is to give the boys you see in this picture the opportunity to move out of the orphanage and into a local family they can call their own. There may have been a time when they felt hopeless, that the odds stacked up against them were too high, or that they would never experience the affirming support of a father or the tender touch of a mother. But Care For Children's mission is to prove that their hope is not a lost cause…
Last month, we took 50 boys and 10 staff from Chiang Mai Home For Boys to listen to Nick Vujicic speak live here in Chiang Mai. 'Audacious hope' is probably the best way I would describe the life and work of Nick Vujicic. I imagine it's how he'd like to be remembered. And it's probably just what the boys and staff we took needed to hear.
For those of you who don't know, Nick Vujicic was born in 1982 in Melbourne, Australia with tetra-amelia syndrome - a rare disorder characterized by the absence of all four limbs. His story is one of overcoming remarkable obstacles, and under no condition, giving up. Against the greatest of odds, he has become one of the world's leading motivational speakers! So when we heard that he would be in Chiang Mai for one night only, we knew it was a once-in-a-lifetime opportunity for the boys at the orphanage to watch and listen to him in person.
Thanks to the kind donations from individuals such as those who donate via Global Giving, Care For Children was able to sponsor 60 tickets. We worked with the orphanage to make the necessary arrangements, and travelled as a big group to the venue.
The boys had never been to anything like this before, and it was a moving experience to watch them soak up the atmosphere, and talk excitedly amongst themselves as they waited for Nick to take the stage.
You could feel the excitement as we arrived! The organizers originally expected an audience of between 2,000 – 5,000, but the final count was over 12,000!. Despite the huge crowd, Nick was remarkably able to personalize the evening for them by specifically addressing his message of hope for children in the audience who didn't have a family.
"It's great!! His talk was very inspirational for me. Thank you very much for your support to us!"
"I've seen him before on youtube. It was great to see him on that day. I've got good thinking from him."
"I haven't seen him before. I think it's so great for the children to come - it will have a positive impact on them, and also on the staff."
We are delighted to announce that since March this year, 12 more boys have been placed into local families – taking the total to 32!
Thank you for providing us with the funds to support the boys in this way, and thank you Nick for your message of 'audacious hope' that inspires all of us to never give up.
To learn more about Nick Vujicic, visit his website: www.lifewithoutlimits.com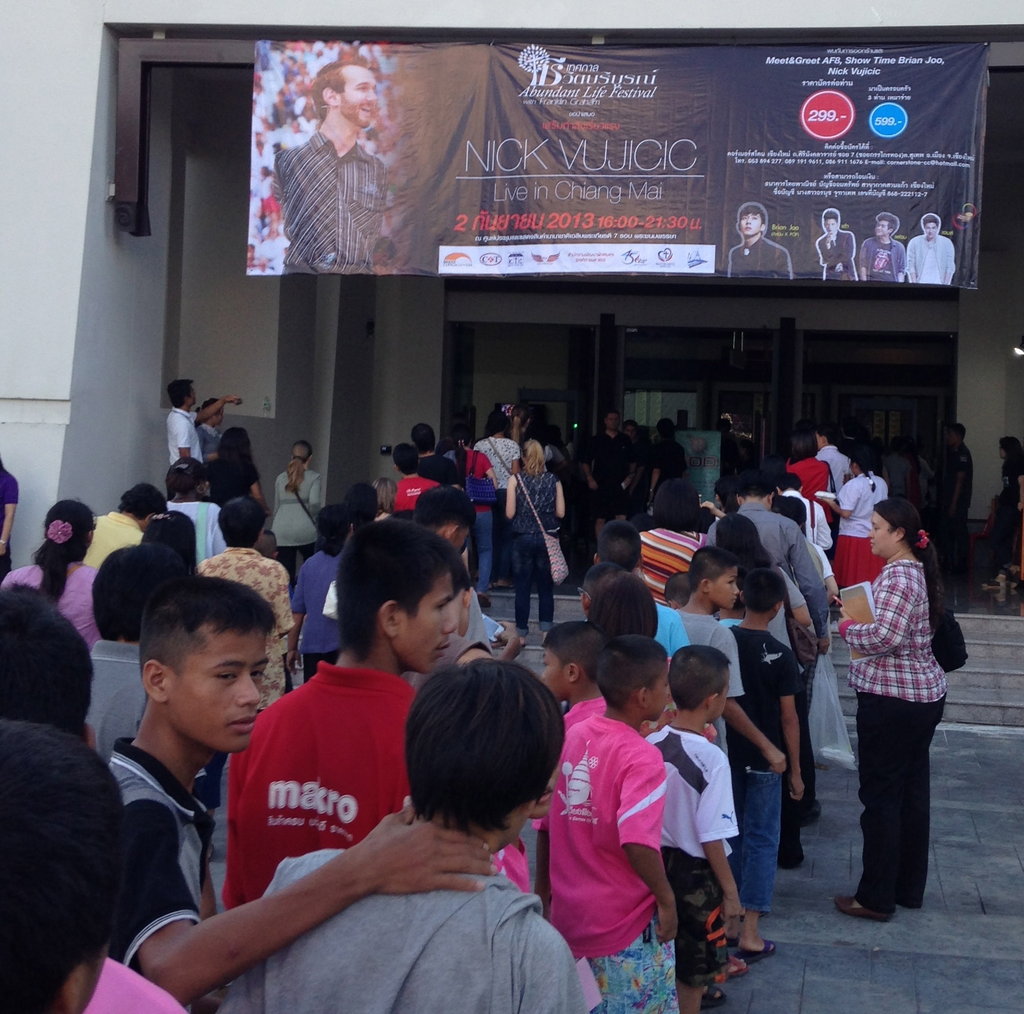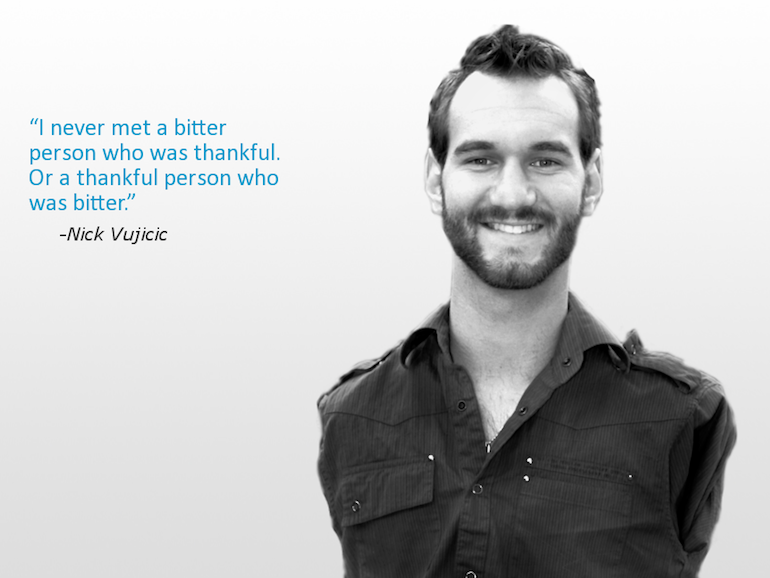 Links: