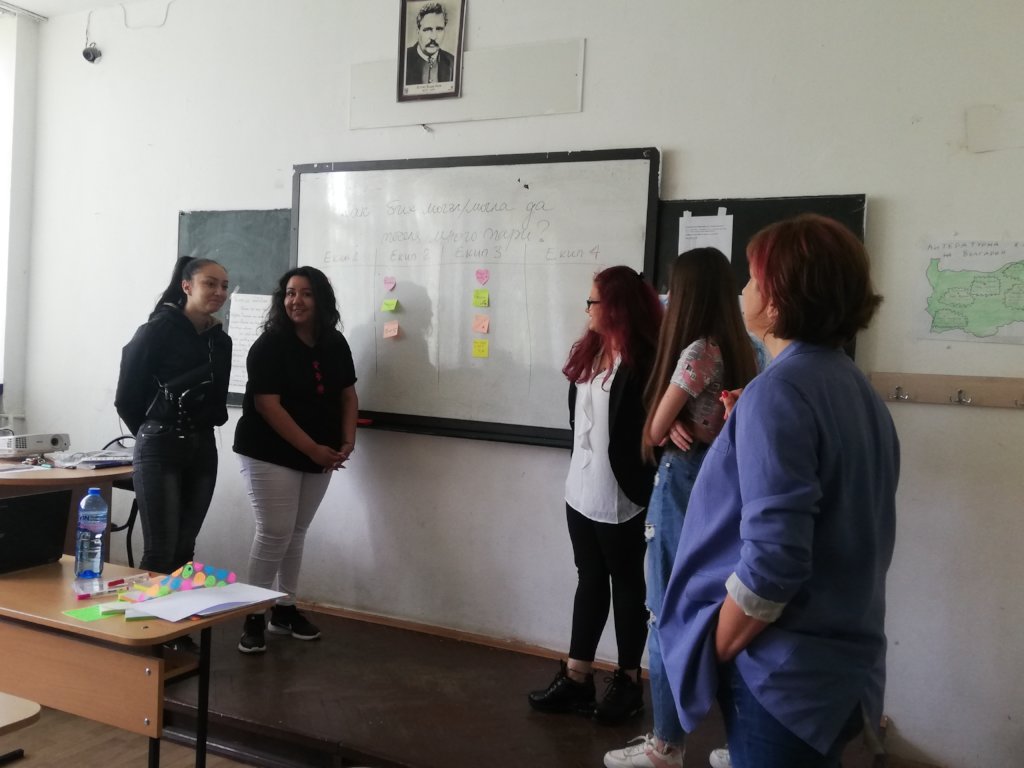 In 2 days the school year for the young people we work with in Bulgaria will end and we are happy to share our successes with you.
Although this school year was challenging, filled with worries and social isolation for students, thanks to each of you, thanks to the support of volunteers, teachers and school leaders Step for Bulgaria Foundation managed to organize and implement 73 workshops for professional information and motivation of students. young people from underprivileged communities. Most of these workshops were held in a remote online format.
The workshops were attended by over 120 students from 8-12 grades in 6 groups from different small towns and villages in Bulgaria. This year we managed to include students from the town of Targovishte, which is 320 km from our capital. Together with the dedicated work of teachers at school, we organized 7 online workshops, thanks to which the students' understanding of the importance of acquiring and developing digital skills deepened. Various volunteers took part in all 7 workshops.
A total of 28 volunteers from various companies and professional fields took part in all 73 career workshops. Each volunteer presented to the students his professional and personal path, told about the professional challenges he faces and the professional satisfaction he receives in his work.
Together with the volunteer, the students had the opportunity to immerse themselves in his profession by solving professional cases - processing an insurance policy, creating a work schedule, creating a calendar for Facebook ads, generating ideas for new tastes for chocolates, dealing with customer complaints, planning tourist trip, etc.
Over the past year, we have built long-term partnerships with a large international retail company, which has included its employees in the workshops and provided an opportunity for summer internships for students. An active supporter in the workshops was the Training Manager of the company, which conducted workshops in which he introduced the students to their labor rights as employees (employment contracts, leave, overtime, additional incentives). As part of the career counseling, the young people had the opportunity to prepare their CVs and receive guidelines for successfully submitting a job interview.
Next month we will collect and analyze the results achieved by working with students during this school year. The main indicators that we monitor are a) the development of knowledge in students about the relationship between the level of education they have and opportunities to start a job, b) the attitude that career choice and successful career depends on their knowledge and skills, c) skills for working in a digital environment, d) knowledge of various professional options and knowledge of the requirements for starting a job.
Thank you very much for your support this school year. Our success in working with students is due to your constant support.