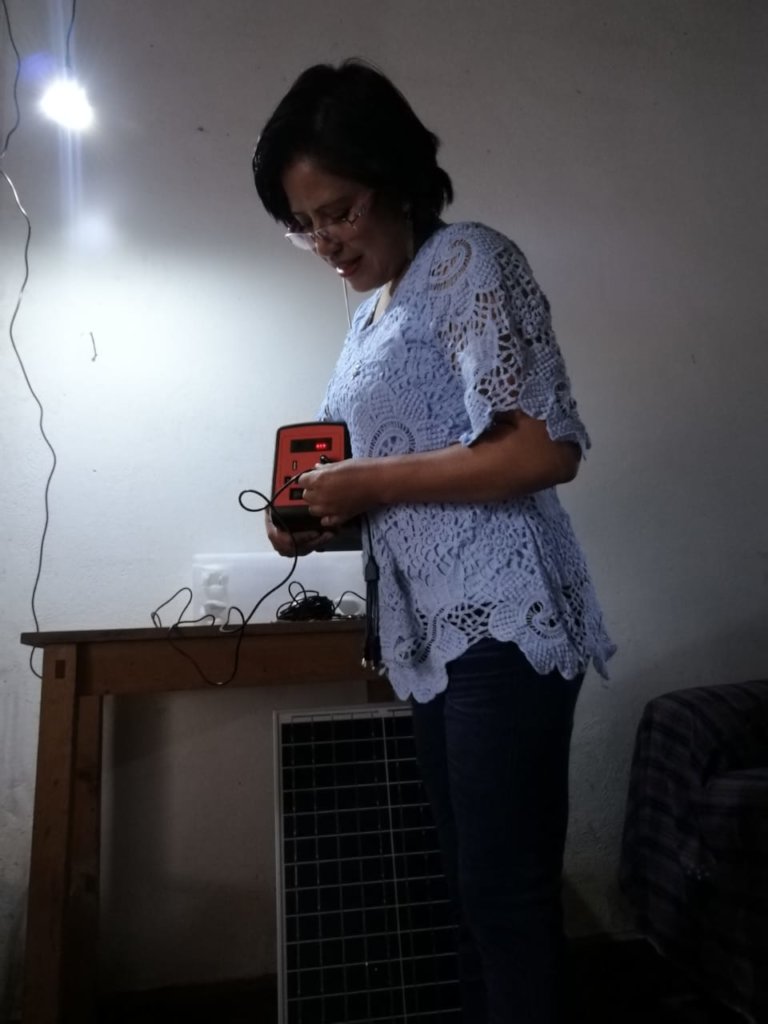 Thanks to your Humanitarian Carbon Credit donations in 2019 and 2020, we have reached over 340 households living in extreme poverty, and in the dark.
In the last months of 2019, 23 impoverished families lit their home and recharged their phones with solar kits with a $20 co-pay. Your voluntary carbon credit donations made that 80% subsidy possible so impoverished families can have a chance at progress after 6pm; by studying, weaving or communicating with others.
In 2020, Earth Day donations and the Carbon Credit monthly donors helped us reach 319 children in un-electrified communities with solar lamps to read by while school closed due the pandemic.
Your carbon credit donations not only reduced proven barriers to breaking out of poverty, but sank over 950 tons of carbon in the meantime.
We are happy to announce our enhanced carbon credits membership program. We are transitioning to run it directly through our website rather than on the GlobalGiving platform. Therefore, this GlobalGiving program page will be closing soon.
Up next, Mayan Power and Light has identified excellent 10w solar kits that provide families with lights in 4 rooms, cellphone charging, radio and MP3 that changes lives at subsidized rates thanks to you, our Carbon Credit Partners.
Please migrate with us to the ATC direct site at https://www.apptechdesign.org/carbon-credit-partnership to learn more and stay up-to-date with our program.
Links: