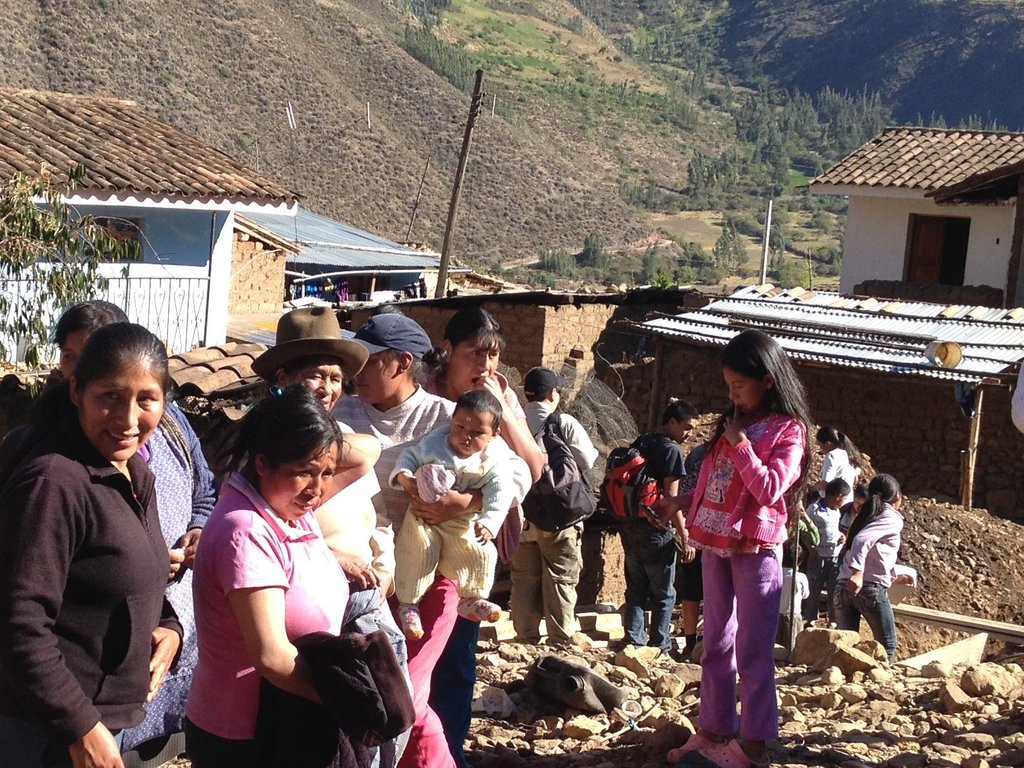 Dear GlobalGiving donors,
I am writing to thank you for your generous donations to our "Capacity-Building for Rural Women Artisans in Peru" project and to share with you the progress we are making towards empowering rural women artisans to lead successful, independent cooperative businesses that will allow them to earn a sustainable, long-term income.
A year ago, we started working with an especially motivated group of knitters from a community called Rumira. This month, we broke ground on a crafts center for them!
Rumira is one of our most motivated and advanced cooperatives. Our goal is to provide them with market access while teaching them to run their own business. The women need a center so they have a place to run their business. Currently, they store equipment and materials divided up in peoples' homes, where it is hard to keep track of and at risk of damage from the children, animals, cookfires and other moving parts of an Andean home!
At the center, the women will be able to store equipment and materials like floor looms, sewing machines and knitting needles. They will have a place to keep materials so they can buy yarn collectively in bulk, saving them money and ensuring they don't run out of yarn in the middle of an order. The center will also have a kids' play area stocked with books and toys to keep the little ones busy so their moms can work, and a storefront so the women can sell directly to tourists. As Estela and Justa, two knitters, say, "The center will be great to sew, weave, have meetings, and is close to home. We are very excited to be able to work there and sell our products from there too."
Stay tuned! GlobalGiving has a Match Day coming up on July 16, and as a Superstar Partner, we will get a 50% match for any donations received that day! We will be raising money for the center. We only need $2000 to finish the first phase of the center and ensure that the women have a space they can use while we build the rest.
Like us on Facebook (www.facebook.com/Awamaki) for updates about the center and a reminder about Match Day!
Again, we thank you for your support and donations and we look forward to expanding upon our progresswith the "Capacity-Building for Rural Women Artisans in Peru" project and sharing oursuccesses with you!