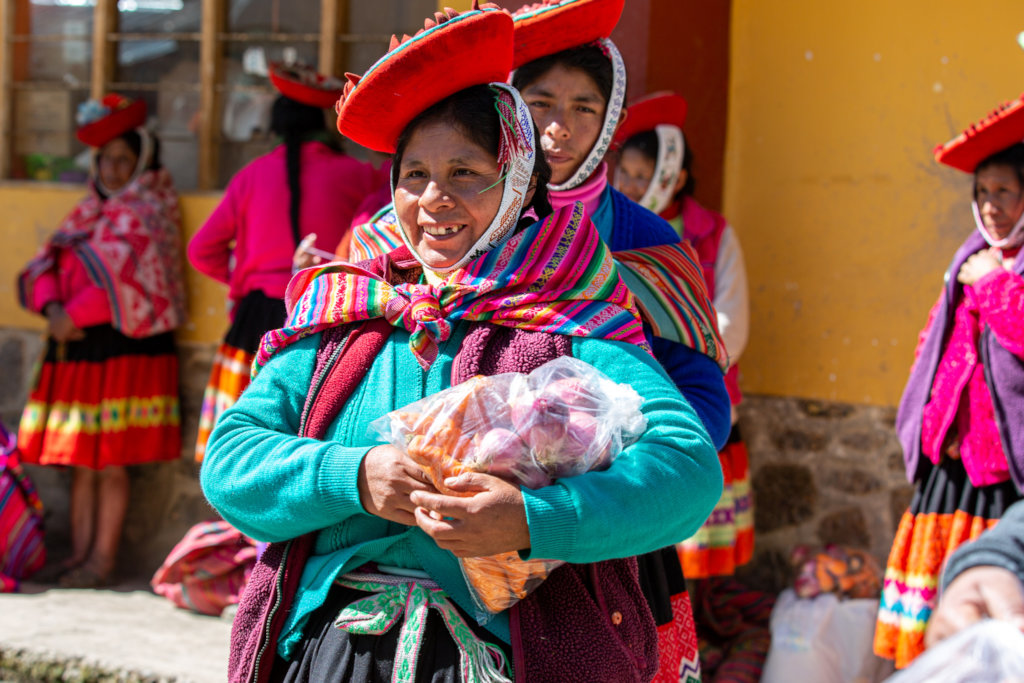 Dear supporters,
We are writing to update you on the COVID situation in Peru and tell you how our artisans are faring.
Despite early and drastic action by the government, the health crisis has spread rapidly in Peru. The country's borders are closed and the tourism industry is shuttered. The stay at home order prohibits people from leaving their homes except once per day to go to the market, and public transport is almost entirely shut down. The lockdown is being enforced in the streets by the police and military. While restrictions are set to ease a little soon, the majority of the lockdown measures remain in force until the end of June at least.
Our partner villages are isolated in their villages. Public transport has been very limited or nonexistent, and due to a death from COVID in one of the villages, the artisans and their families have spent much of the last two months in quarantine, unable to come to town or to reach the nearest market or store. Moreover, their families have lost their income. Our artisans depended on tourism for their livelihood. Through our programs, they hosted visitors and sold their crafts to tourists who shop in our store in Peru. The artisans' husbands also worked in tourism, mostly as porters on the Inca Trail. Without tourism, their families are suddenly facing food insecurity.


At Awamaki, we are heartsick to see these strong, resilient women leaders go from independent entrepreneurs, working and supporting their families, to being unsure how they are going to feed their children. We are determined to accompany them through this crisis.
Thanks to our donors, we have been able to support 160 artisans with deliveries of food baskets to our four partner villages, and we just started our second round of food deliveries. The food baskets consist of rice, oil, sugar, lentils, eggs, tuna, carrots, onions and other staples to supplement the potatoes that the artisans grow. We just started our second round of deliveries and we plan to deliver food to each artisan every two weeks until lockdown is lifted and for as long as we can afterwards. We welcome you to join us in this work by contributing.
In the meantime, we are also working on creating new opportunities for our partner artisans to earn income, such as virtual tourism, selling their work on Instagram, and making improvements to our online store.
It is all your support over the years that has put us in a position where we can be here for our artisans during this difficult time. We are immensely grateful to you. We know how much compassion and heart you have for our work and our artisans, and that knowledge buoys us. We are thinking of you, and hoping you are healthy and safe.