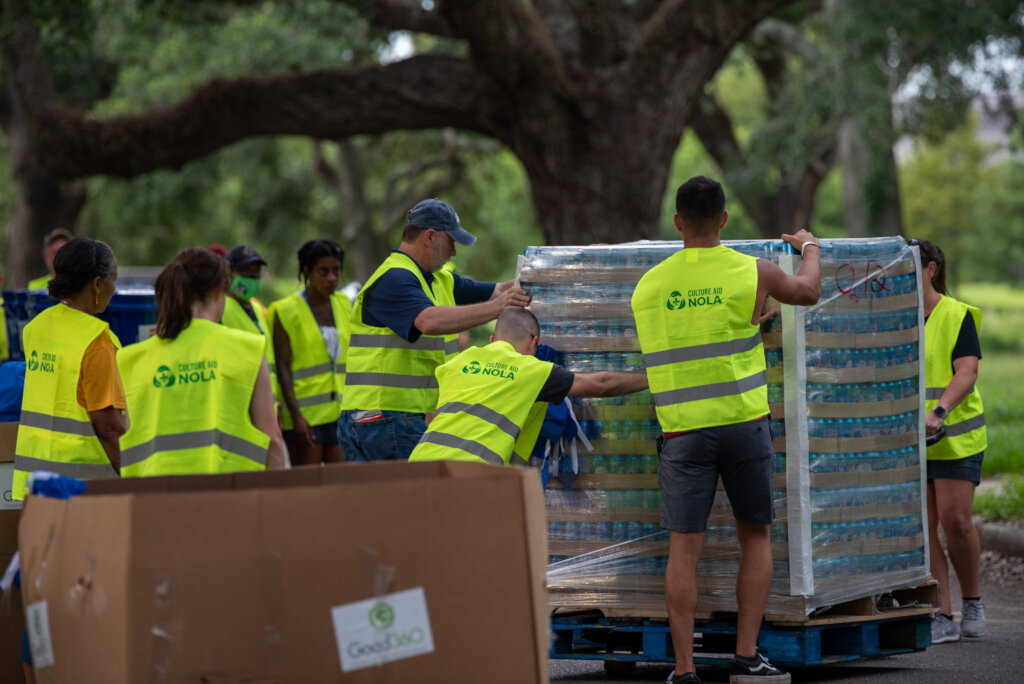 Our last report concluded as Can'd Aid prepared to ship a full truckload of water to the New Orleans based non-profit organization, Culture Aid. In a departure from standard disaster relief procedures, this water was shipped for Culture Aid's inaugural "July Supply" event, where New Orleans residents are encouraged to attend a fun, no-stigma hurricane preparedness event and "stock up on a variety of relief items before the season begins, rather than scrambling post-disaster when logistics, transportation, weather and more can complicate relief efforts", according to Culture Aid Founder and Executive Director, Erica Chomsky-Adelson. In addition to water, non-profits of all types donated goods and services to the July Supply event, which was by all accounts a smashing success, that ultimately provided 2,000 local families with necessary supplies, and continues to challenge folks to think differently about about innovative ways to approach disaster preparedness.
In early September, in partnership with Oskar Blues Brewery and Good360, and thanks to generous funding support from both Journeys and Atlas Copco, Can'd Aid shipped 72,000 cans of water to the Mississippi Urban League in Jackson, MS. This shipment was mobilized in response to a water crisis in which the city's water system reached a breaking point fueled by "years of decaying infrastructure, extreme winter weather and flooding" according to The Weather Channel. At the request of the National Urban League, Can'd Aid shipped 1.5 truckloads to their Jackson, MS chapter, which was then distributed throughout Jackson and surrounding communities, "prioritizing the most vulnerable such as homebound residents and those in senior centers" according to National Urban League's Director of Health, Equity and Policy, Ali Hoban.
Currently, in response to Hurricane Ian, Can'd Aid is working to ship a truckload to Tampa, FL via CityServe.us - slated to arrive this week.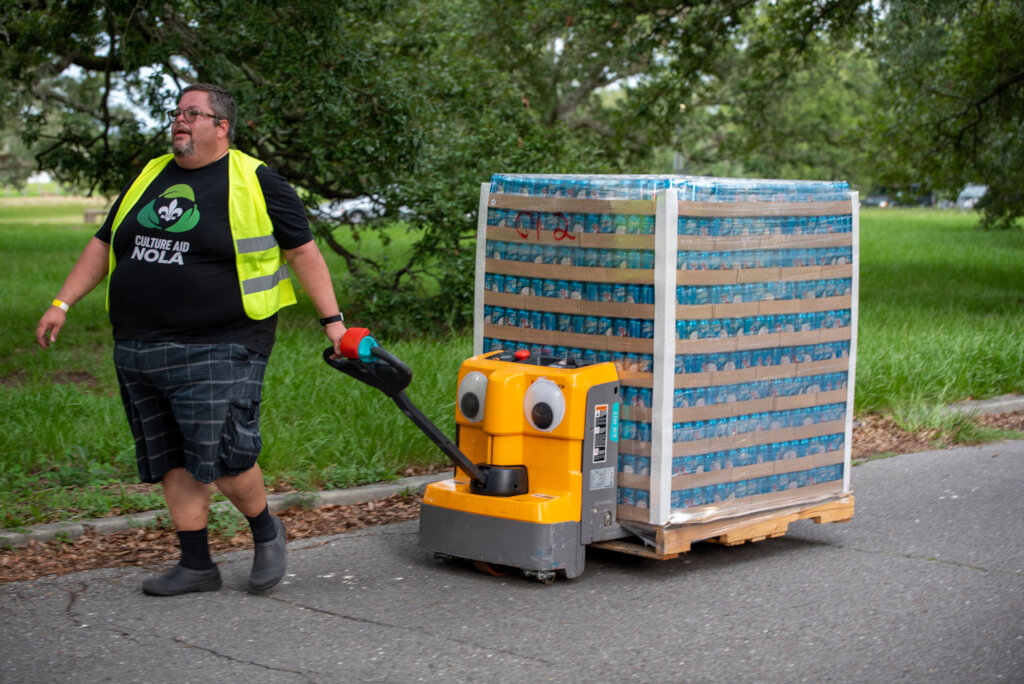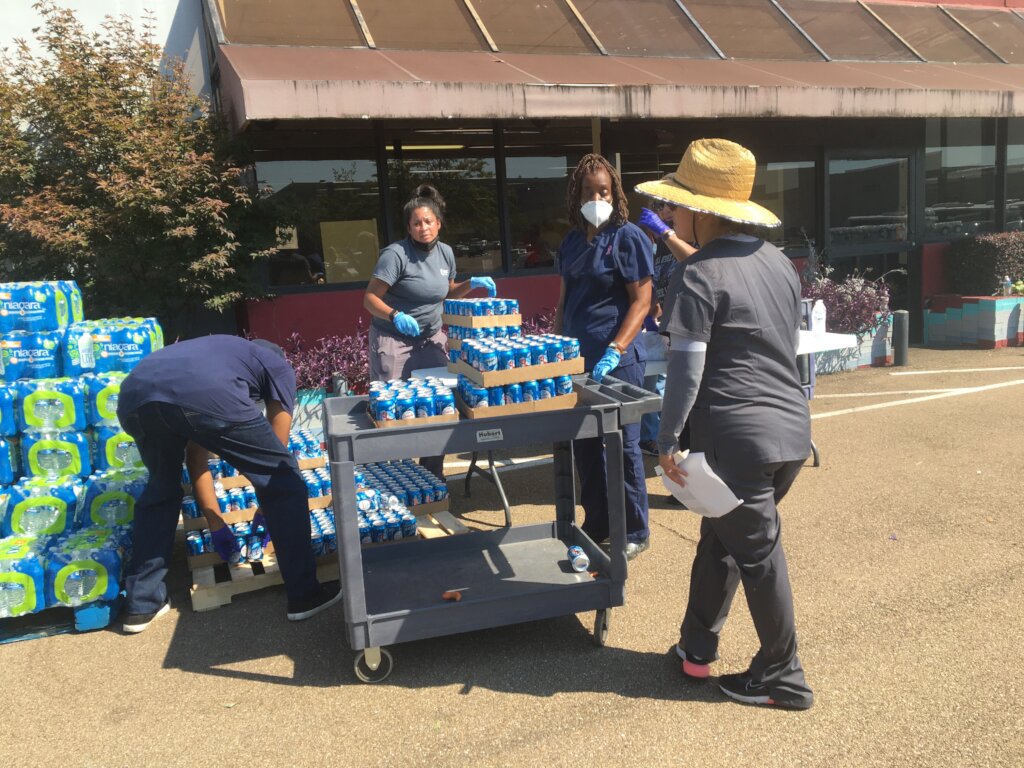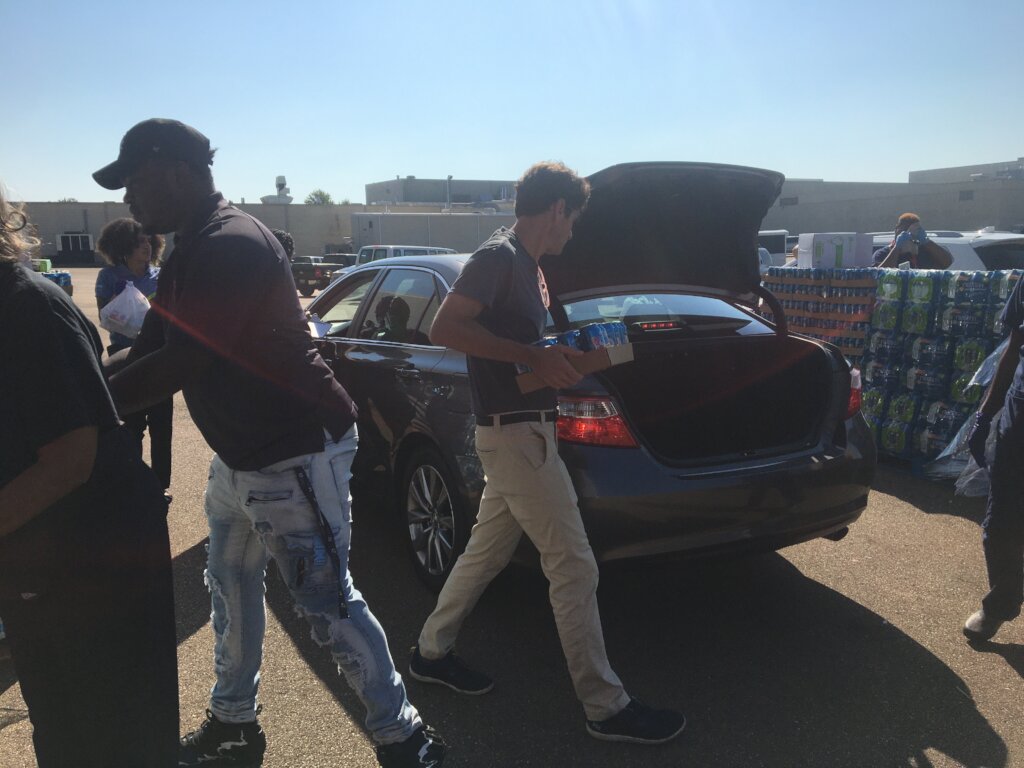 Links: