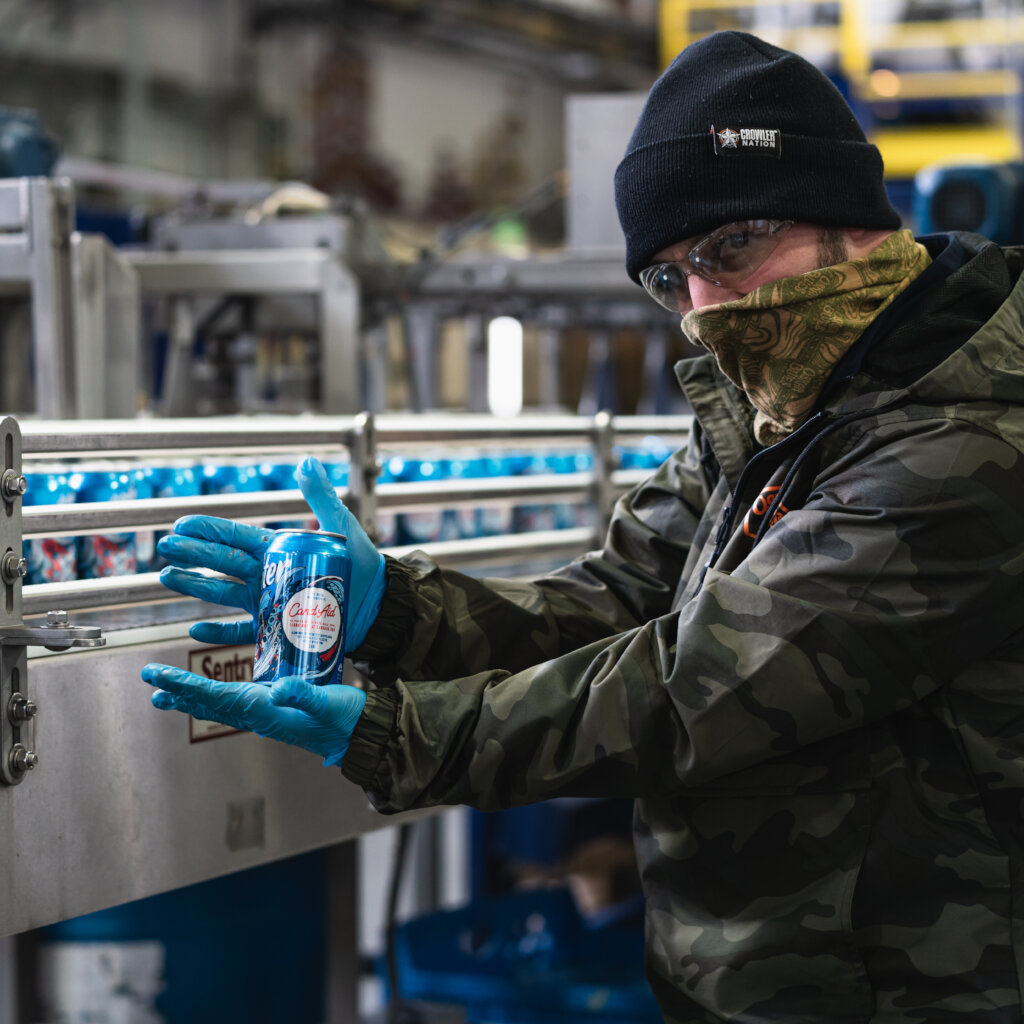 Since the end of March, Can'd Aid's water efforts have primarily been focused on getting clean, canned drinking water to Phoenix, AZ and surrounding areas in response to extreme summer heat. At the request of partner organizations like Salvation Army and International Rescue Committee, Can'd Aid has sent out two and a half truckloads to assist a diverse population of citizens in need and ensuring that the water is already on-site and available before it becomes an emergency.
The first truckload arrived at Salvation Army in late March; intended for "excessive heat warning response teams as well as other emergency situations throughout the state." Salvation Army is a member of the Maricopa Association of Governments (MAG) Regional Heat Relief Network, and according to employee Nicole Kanne, there were 338 heat-related deaths in Maricopa County alone. Kanne also elaborated on the distribution plan and additional use of Can'd Aid's shipment, saying "on National Weather Service (NWS)-designated EXCESSIVE HEAT WARNINGS, The Salvation Army activates 11 units and two mobile units around Maricopa County to provide refuge, water and heat relief items to the community...the water will also be used for ongoing needs, including serving emergency disaster teams that will activate during the summer months for wildfires, floods, and other disasters in the southwest. We plan to take water to those deployments for first responders and survivors."
The second shipment, half a truckload, was distributed to International Rescue Committee in April - where it served refugee populations and asylum seekers - where employees provide fresh, cold water to clients immediately upon their arrival at IRC's Refugee Center. From there, clients have access to refrigerated water cans day and night throughout their stay as well. According to IRC contact Jessica Hernandez, the Refugee Center has "received an average of 3,870 refugees/asylum seekers each month from March 2021 to January 2022. The countries that individuals are from are Cuba, Brazil, Romania, India and Venezuela. I have been seeing Russian, Haitian and African asylum seekers these past few months." An additional full truckload of water is headed out to IRC today (June 7, 2022), and will provide ongoing, uninterrupted access to clean drinking water for this population.
In an exciting update, Can'd Aid is also working with New Orleans based organization Culture Aid, in an innovative effort to approach disaster preparedness and relief differently, by hosting a fun, no-stigma hurricane preparedness event. New Orleans residents are encouraged to attend and stock up on hurricane relief items before the season begins, rather than scrambling post-disaster when logistics, transportation, weather and more can complicate relief efforts, or even make them impossible. Can'd Aid will be shipping a full truckload for the event on July 16th. Culture Aid Founder and Executive Director, Erica Chomsky-Adelson says of the event "[m]y hope is that this event challenges non-profits to think differently about preparedness and community care in a time of climate change. I also think it's going to be really beautiful and fun for our community to feel more secure and safe heading into a potentially traumatic season."