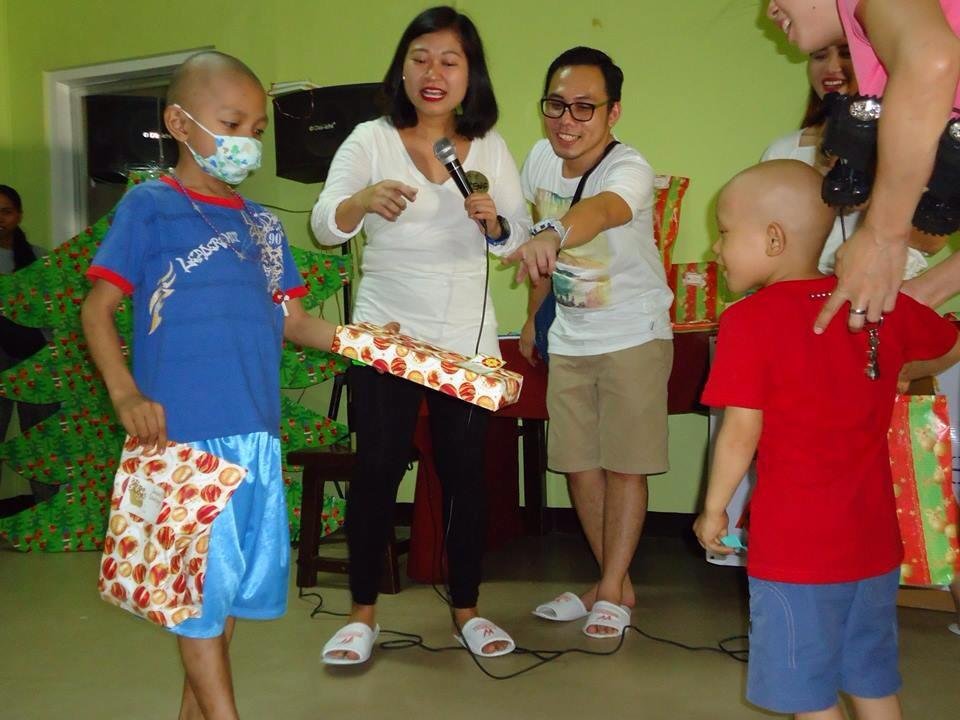 The reading hall at House of Hope was filled with Christmas laughter and awe. The site was electric with around 150 children from impoverished families undergoing medical treatment for cancer and blood diseases.The arrival of delicious lunches and giant playful mascots from the Jolibee restaurant caused the children to laugh brought screams of delight, many had their heads shaved bald for strenuous treatment to cure leukemia. Christmas presents overflowed beneath a large colorful Christmas tree. The funds and donated toys wrapped in bright gift-wrap were provided by a consortium of caring local organizations, including One World Institute and Asia America Initiative and many incredible donors
AAI has added House of Hope, located alongside Southern Philippines Medical Center in Davao iis the largest cancer treatment center in the Mindanao Region of the Philippines. We are pleased to include the children in Davao to our "Hope and Healing" programs for children with cancer and other life-threatening rare diseases. "This is the only such program for seriously ill children in Mindanao region," says Dr. Yolanda Stern of One World Institute [OWI]. "What makes it especially heart warning is not only the age of the children – from infants to 12 years -- but the equal treatment given to children belonging to the three main cultural groups of Mindanao – Christians, Muslims and Indigenous Mountain Tribes. Many other children and their families sleep outside on the sidewalks because the facilities have no space to house them."
AAI's cancer treatment program in the Philippines which began in 2009 with supporting 20 children and 30 women, now assists a total of some 350 children in Manila and Davao battling to survive cancer and rare diseases. As a cancer survivor, AAI Director Albert Santoli supports House of Hope in advocating laughter and creative activities such as music, painting and dance as integrated components for healing. "When I was told by doctors that I might not survive surgery," recalls Santoli, "it was the love of kids AAI was assisting, Faith and prayer by family and friends, as well as the joy of helping others pulled me through the fear and uncertainty. To give is an act of empowerment."
At the House of Hope Christmas Party children undergoing treatment did a gift exchange in front of the decorated tree, which in itself was an act of healing.
"What a heart-warming afternoon!: reports Mrs. Pidot Villo, coordinator for OWI at House of Hope. "The smiles on the kids faces, in awe and wonder, tugs one's core... Priceless! "
We admire the skill and professional care provided by the staff and volunteers at House of Hope. We deeply appreciate the support from our Global Giving donors who come from of all walks of life. Merry Christmas, to you all!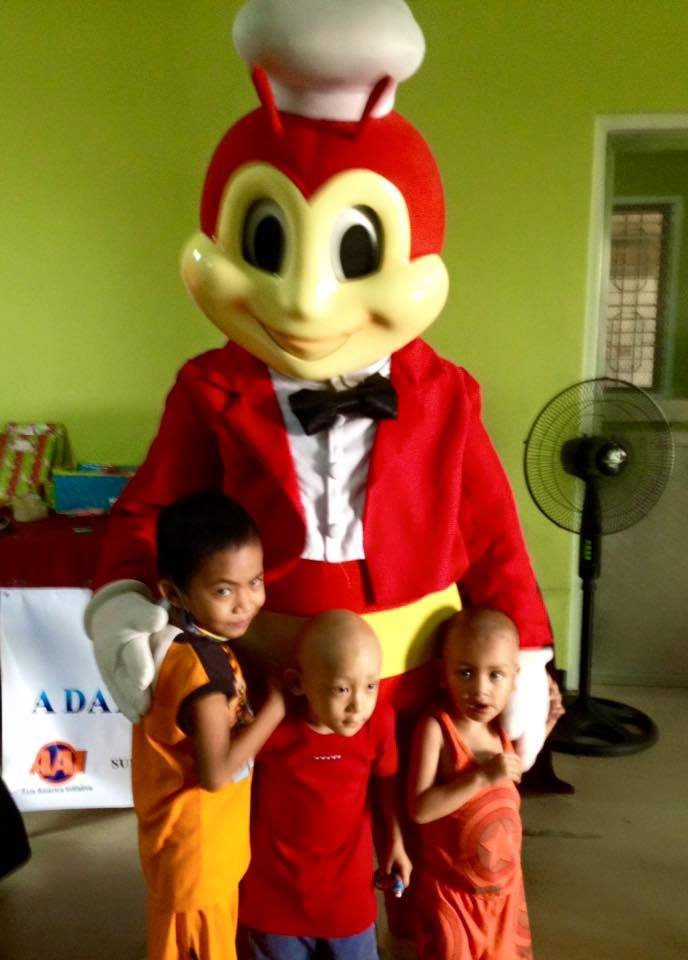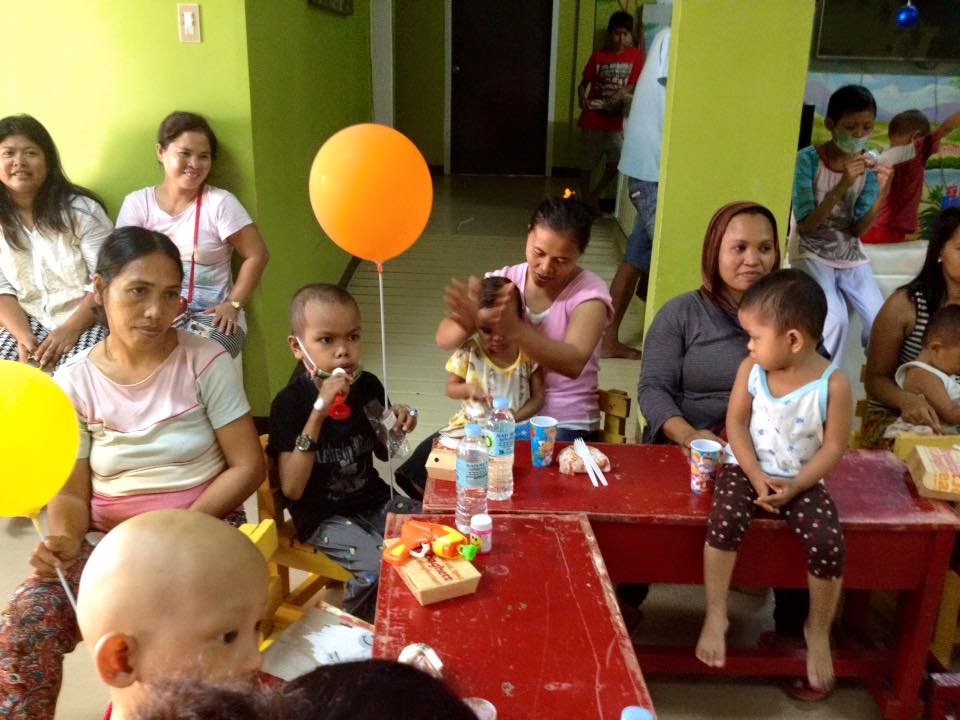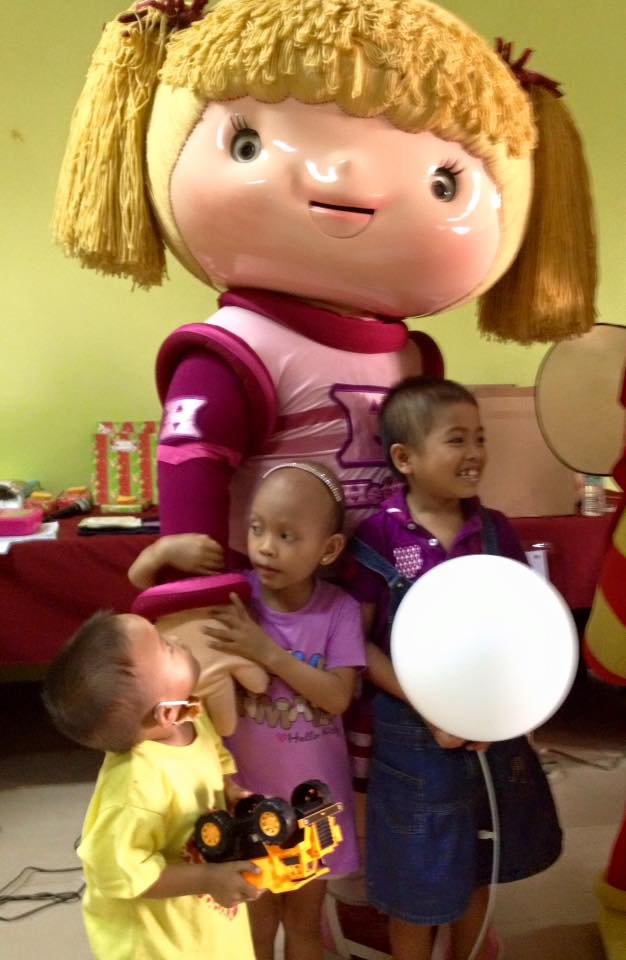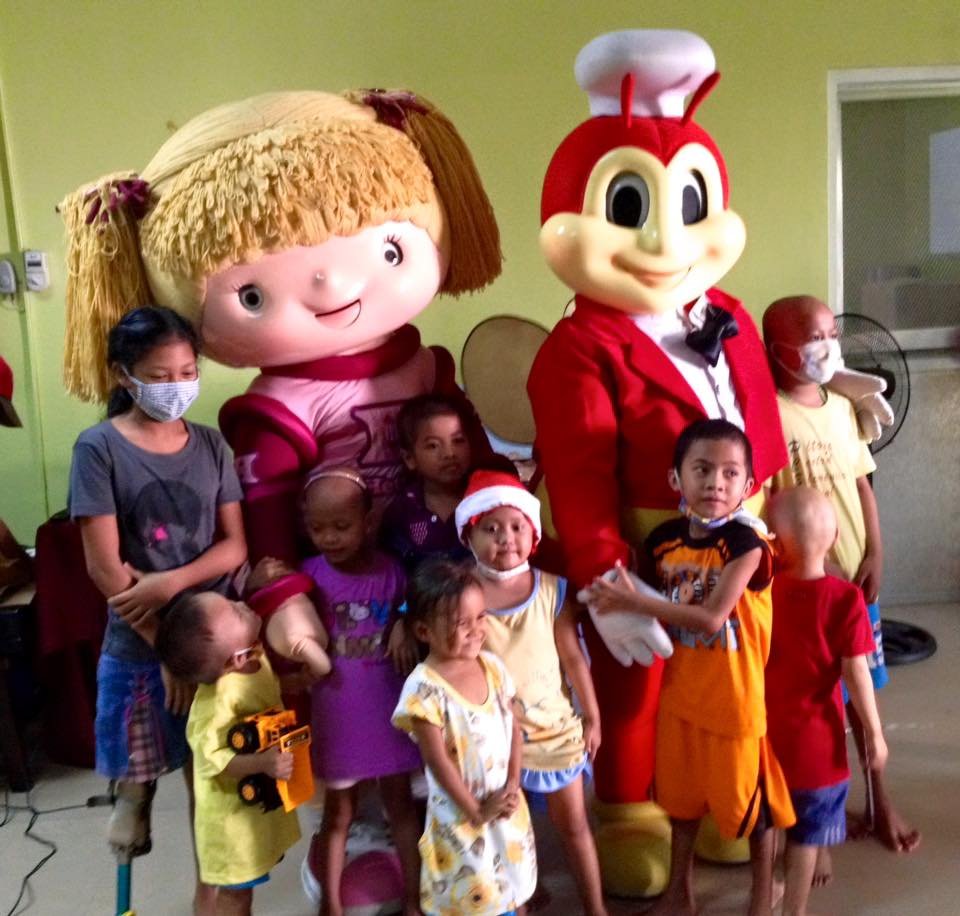 Links: