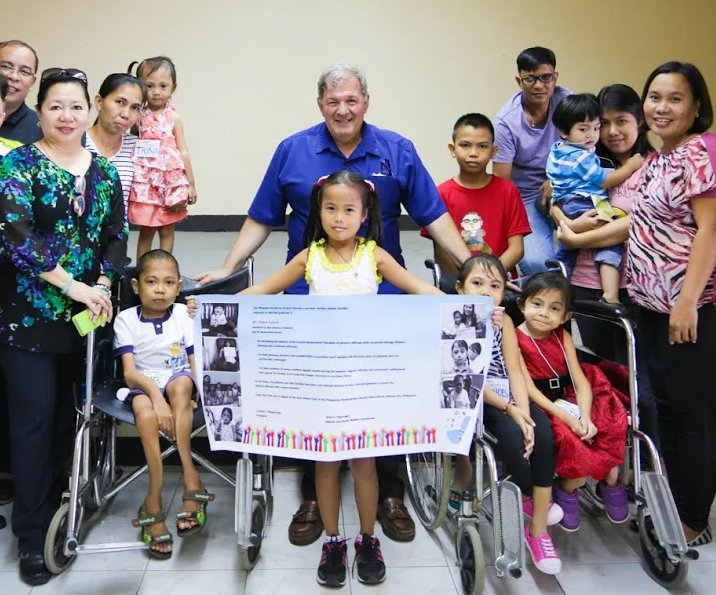 Vibrant 11 year old Pauline can light a stage with her smile. She is preparing to wow audiences with her singing at an upcoming holiday concert in Manila for children like herself who are healing from cancer and other rare diseases. Just five years ago, Pauline was considered close to death from a liver illness called Pompe Disease. Today, thanks to a global circle of friends, she is able to attend classes for healthy children at her public elementary school. Her doctors consider her a small miracle, healing through love and the proper balance of scarce medicines, many prayers and proper nutrition.
In the Philippines, similar to many other countries including developed societies such as the United States, medicines to treat cancer and other life threatening diseases in children are in short supply or too expensive for many families to afford. In Manila, Asia America Initiative with the help of Global Giving donors is sustaining an interim solution to this shortage for more than 200 children with life threatening illnesses. We are partnering with doctors, nurses, religious clergy, civic organizations and volunteer parents at the National Institutes of Health, Philippines General Hospital and the private charitable organization the Philippine Society for Orphan [Rare] Disorders to overcome this medicine shortage with alternative solutions.
As a cancer survivor, AAI Program Director Albert Santoli understands the all-important support of family and friends, a positive attitude and proper nutrition to help the body's immune system and to overcome the sometimes debilitating effects of strong chemotherapy and other medicines. "The AAI/GlobalGiving action is a monthly provision of $360 for the purchase and distribution of vitamins and nutritional supplements mixed in milk or fruit juices and also powdered milk," Santoli explains. "This assures that even while we do our best to make sure that the children's medical treatments are consistent and timely, their bodies are strong enough to overcome any gaps in formal medicines. This extra effort maintains the children's morale and fighting spirit. Because they understand that we believe that their lives matter, no matter the social or economic status of their family."
In a thank you certificate to AAI, PSOD director Mrs. Cynthia Madaraog expresses "heartfelt gratitude" to Asia America Initiative and our donors, "For facilitating the delivery of replacement therapies for patients allowing continual life-saving infusions;
"For the generous donations that enables the purchase of much needed milk formula and vitamins given to patients who are nutritionally challenged;
"For the donation of various medical supplies needed during the patients' regular infusions and occasional hospitalization;
"For all these, the patients have been truly blessed because of your kind and generosity."
In the words of Pauline's Mom, "God bless all of those people who have cared about us during this difficult period. May God bless your families more." And in a simple hand-drawn "Thank You" card decorated with a flower filled with small hearts, Pauline simply adds: "Thank you for the help you give to us."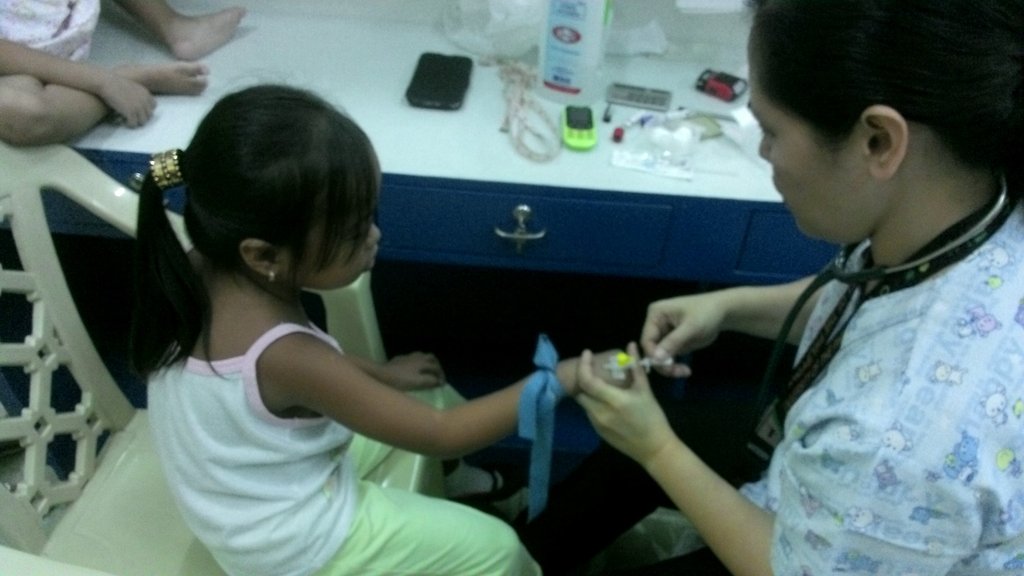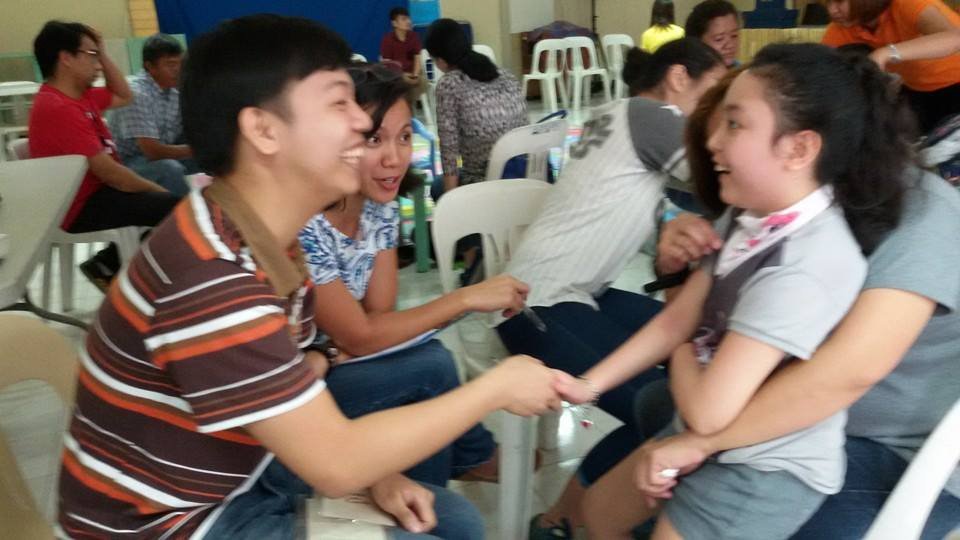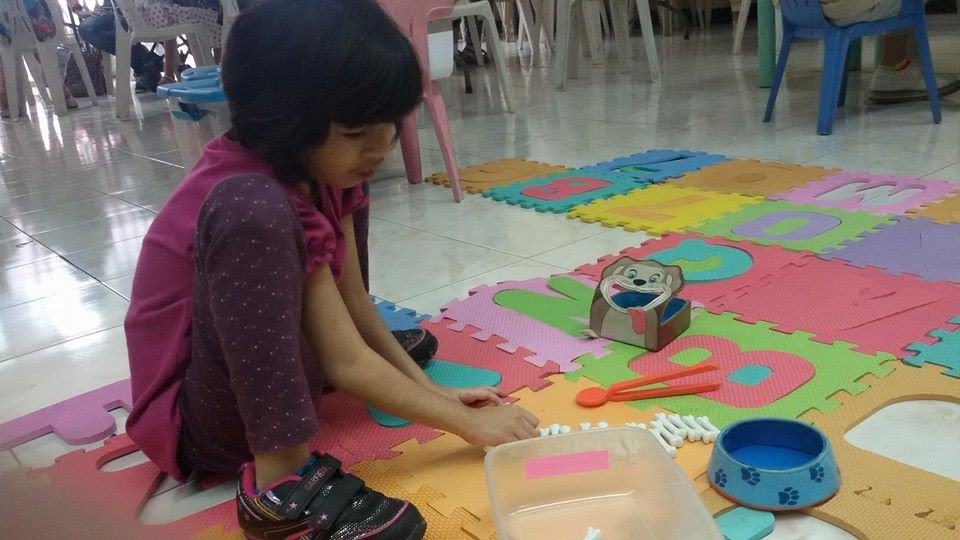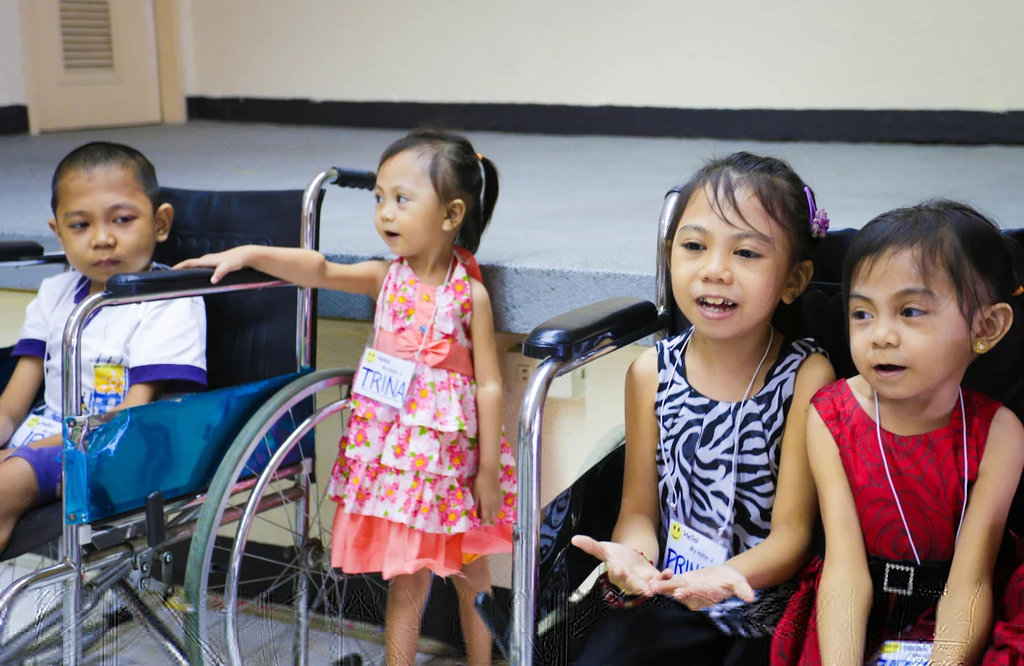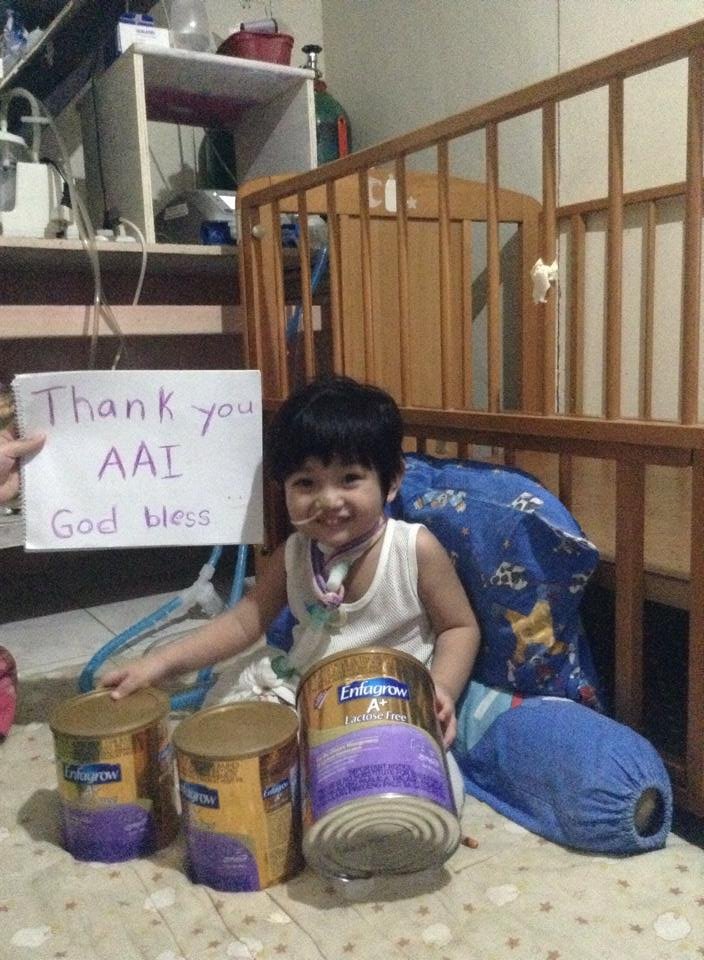 Links: