On Valentine Day 2015, a small child in a blue Princess gown named Pauline, age 10, fulfilled a dream by singing on stage at a concert in the Makati District of Manila, Philippines benefitting seriously ill children such as herself. She was joined on stage by five other small friends with whom she shares treatment via the Rare and Orphan Disease Division of the National Institute of Health at Philippines General Hospital. The concert, starring the singing group the Angelos, benefitted the Philippine Society for Orphan Disorders. The children's proud families attended as guests of Asia America Initiative who support and assist their care by NIH by facilitating the specialized medicines from the United States to Manila. Thanks to Global Giving donors, AAI made a $500 donation to PSOD to cover the cost of supplemental medicines and nutritional support for these very special children.
Pauline suffers from a very rare disorder named Gaucher Disease. Gaucher disease is caused by a deficiency of the enzyme glucocerebrosidase. It affects the spleen, liver, lungs, bone marrow, and brain. There is only one life-saving treatment: enzyme replacement therapy. Imiglucerase (cerezyme)- Genzyme is available for most people with types 1 and 3 Gaucher disease. Given intravenously every two weeks, this therapy decreases liver and spleen size, reduces skeletal anomalies, and reverses other symptoms of the disorder, including abnormal blood counts.
Dr. Maryanne Chiong, lead physician at the Institute of Human Genetics at the National Institutes of Health says, "These children are from very indigent families from Manila and some from provinces. Their families could never afford the cost of these very specialized medicines. But without the monthly intravenous cerezyme medicines they will die from internal bleeding or from neurologic complications -- if their brain is affected."
Asia America Initiative's assistance to these children via Dr. Chiong and her staff compliments the wonderful hospitality and support and supplemental funding for travel and lodging that comes from the privately-funded PSOD to children such as Pauline and their families. Until a more permanent cure is found, the children will need their monthly injections for their entire lives.
When AAI staff first met Pauline in 2011, she was a frightened five year old wearing a surgical mask in a hospital bed. She was in continuous pain and had refused to go to kindergarten because of teasing by other children about her appearance--her swollen abdomen caused by the disease. She faced imminent tragedy due to the pressure on her liver. She could hardly walk, much less dance.
The past four years of medical care has made a tremendous difference. At the Valentine benefit concert, Pauline who loves to sing and dance and always has a big smile, wore a blue princess dress and tiara with a microphone in her hand. It was a dream come true to be on stage in a spotlight with her friends to sing along with the Angelos "boy band."
In a previous visit to NIH facilities at Philippine General Hospital, her grateful Mom said with tears in her eyes, "May God bless all of our friends from far away places who have never met us, but have cared for Pauline as if she was one of their own family members. Words cannot describe the gratitude that we feel. Maraming salamat.[Thank you very much.]"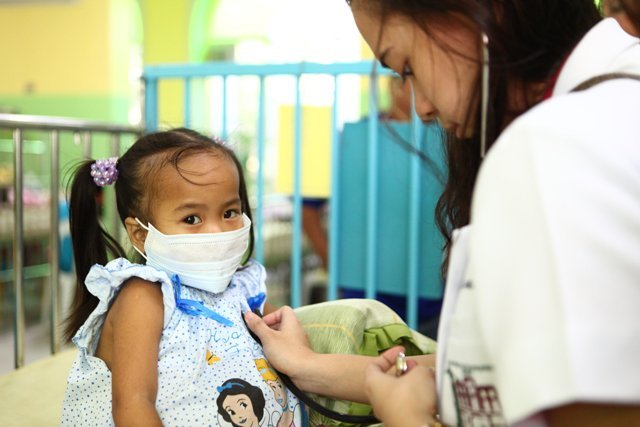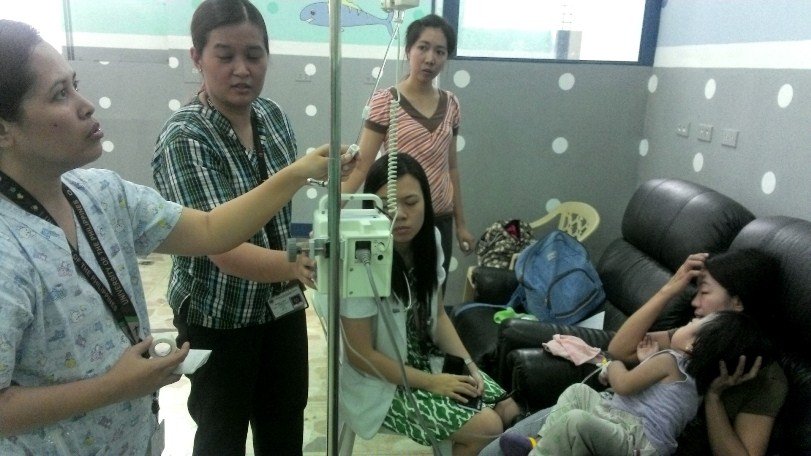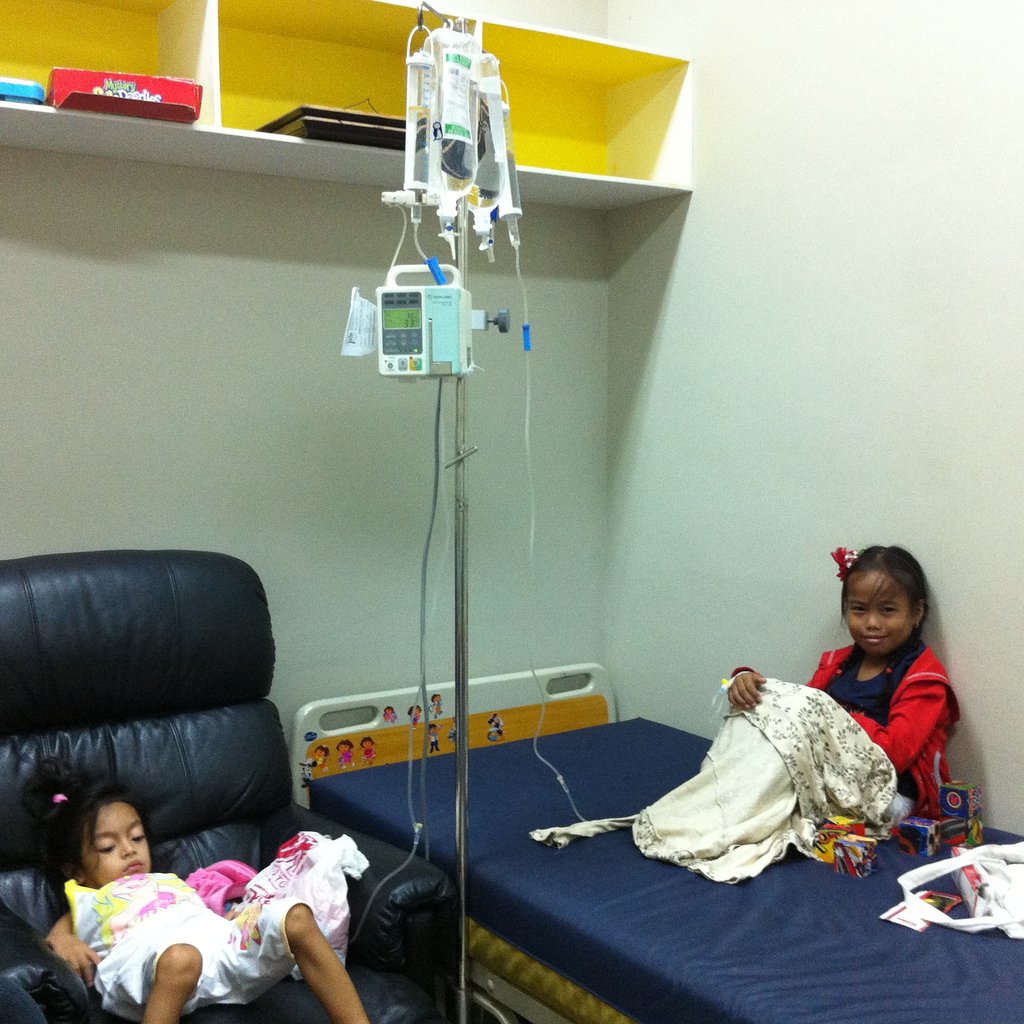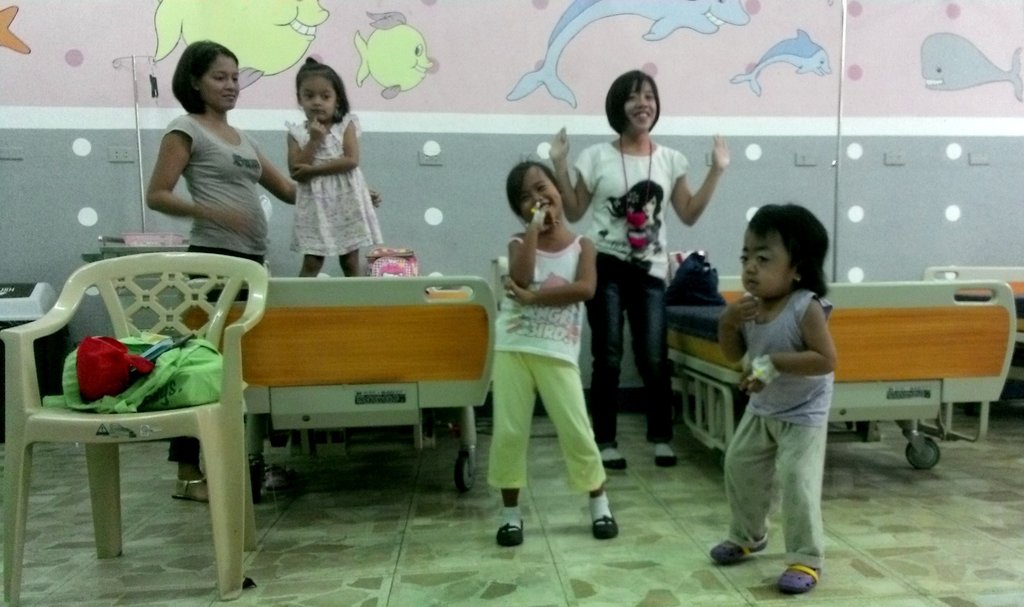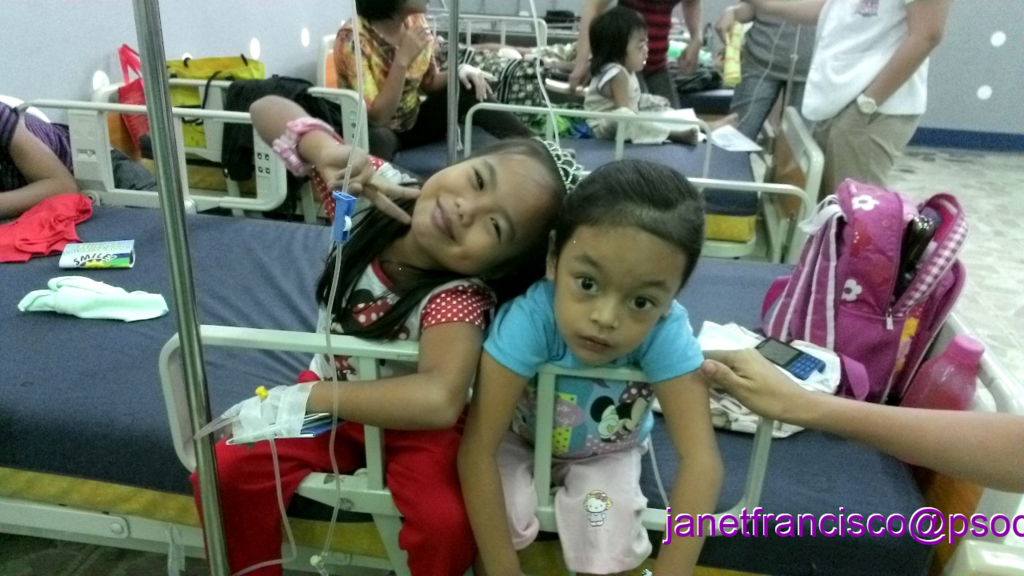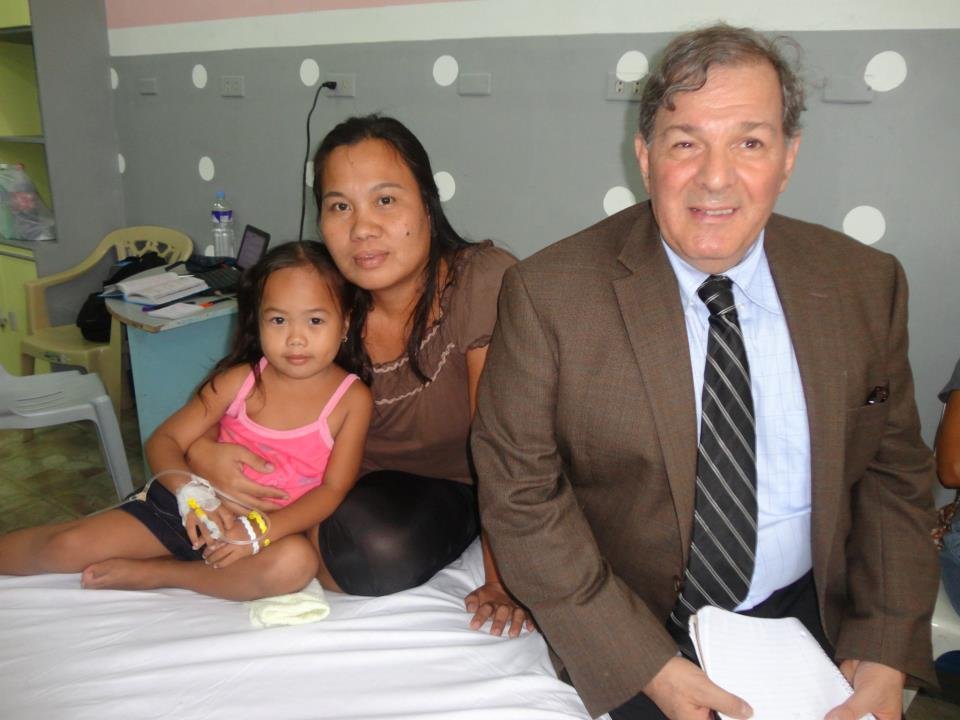 Links: