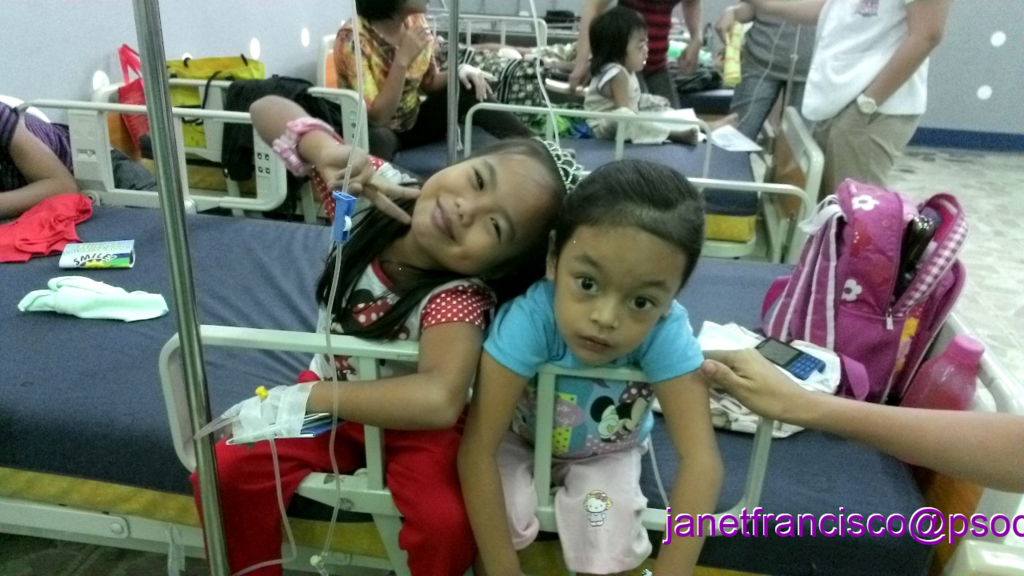 Wonderful news for our Global Giving Donors: In August 2011 Asia America Initiative, with no funds for new programs and the organization's President recovering from a cancer surgery that few doctors thought he would survive, adopted 20 women and 30 women with various cancers in the Philippines and brought them to the mercy of the world through Global Giving. These human beings came from among the poorest people in the world whose families earned less than $5 per day.
Less than 3 years later, the program's first 20 children are cancer free -- thanks to your loyalty and generosity and incredible medical professionals at the Philippines Department of Health, the Philippine National Institutes of Health, the Philippine Cancer Society, Consul Helen Ong, our advisor Dr. Jaime Galvez-Tan, M.D. and staff at various hospitals in Manila. Our volunteer artists, psychologists and mascots have also had a major role. And of course, the Power of prayer. In addition, 27 out of 30 women who entered into breast cancer treatment under the program are now cancer free, with the other three still receiving treatment. And 7 out of 8 Children with rare genetic diseases are still alive and healthy. These children require monthly injections of Genzyme medicines which the company generously donates even though each treatment costs more than $10,000.
We have had the support of Thomas Roane at the National Cancer Coalition in Florida and our wonderful European friends at HFK-KrebsAllianz, and the unbelievable scientists at Genzyme, Inc. who invent and produce replacement medicines for terminal diseases that usually take the lives of beautiful children before they reach 13 years old. We still needed to raise thousands of dollars to cover an assortment of expenses relted to treatment, nutrition and maintaining a positive attitude through artistic expression.
In April 2014, AAI is using funds provided by Global Giving donors to provide for follow-up testing for recovering patients and to assist 60 children and their families to attend the Philippine Cancer Society's Children With Cancer Awareness Month activities at various public hospitals.
From the bottom of our hearts, we speak on behalf on the beneficiary women and children who are live today thanks to you. Maraming salamat, Po in Filipino language translates: Thank you very much, dear friends.
Links: