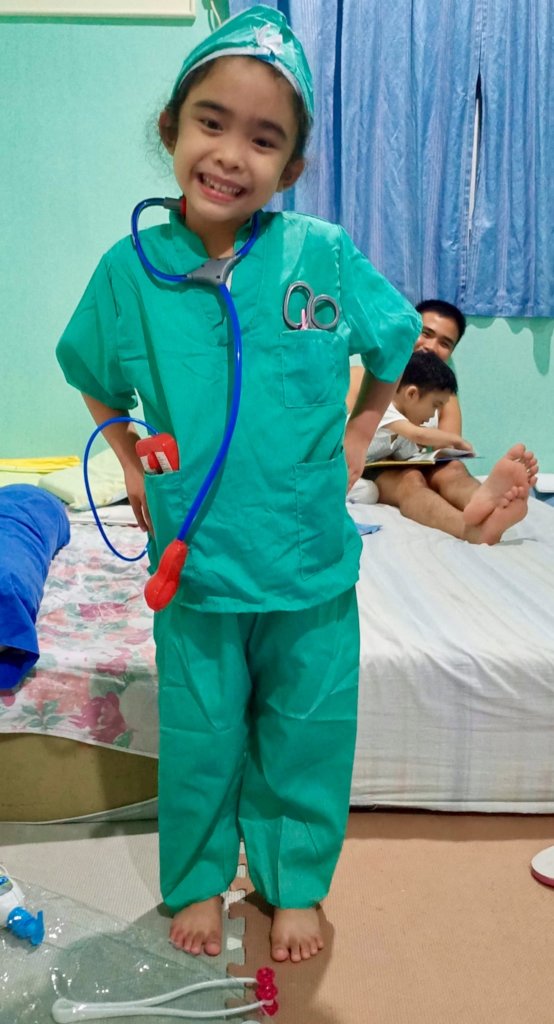 We wanted to share with you an update about a special girl who means a lot to Asia America Initiative and all of our donor family.
Because of your generosity, Brielle is doing very well and is now in First Grade!
In 2016, three-year-old Brielle battled a rare disease that destroyed her liver. To survive she needed a liver transplant within 6 months. Her donor was her mother, a new medical school graduate. Without adequate surgical facilities in their Philippine homeland, Brielle and her family found doctors at a children's hospital in Taiwan who specialized in sensitive pediatric surgeries. They agreed to perform the surgery.
This very special project was an international model of donor kindness and corporate social responsibility. At a time of much disharmony and rampant suffering across the world, Baby Brielle's survival has given people hope that every life matters -- and sometimes miracles are generated through the kindness of strangers. Her mother Lissette, who provided part of her own 'matching" liver for the transplant, said, "We believe miracles can happen. Each funder is a miracle for our little girl" and it was true. In March of 2017, Brielle achieved that miracle.
At Asia America Initiative, Brielle is our inspiration for what can be achieved when people who care come together to make it happen.
With you as part of our team, our project, Cancer treatment for 20 children and 30 women Children, provides support for families that arrive at the Southern Philippines Medical Center in Davao. The House of Hope children's cancer center's mission is: "Better access to treatment through adequate preventive, diagnostic and therapeutic facilities, promote psychosocial and spiritual support, and environmental protection." We wholeheartedly agree. Healing from cancer involves more than medicine; it requires a positive frame of mind. This is especially important for young children who need care and guidance. For child patients, our art programs and toy distributions build a joyful attitude to embrace life and enhance their healing process.
Our partner hospitals provide cancer medication free of charge in a systematic manner, we complement that by giving the children undergoing cancer treatment nutrition to fully recover, We also maintain a grassroots partnership with the Philippine Society for Orphan Disorders who, in Brielle's case, helped to establish the partnership with the medical specialists in Taiwan.
Teamwork leads to victory over fear. This holistic program can inspire entire communities to rise above life's challenges with kindness and love - as Brielle's survival has proved.
If you would like to continue your support of our project for children struggling to overcome cancer and other serious illnesses, please click on the link below which will take you directly to our Global Giving page.
Cancer treatment for 20 children and 30 women Children
Links: