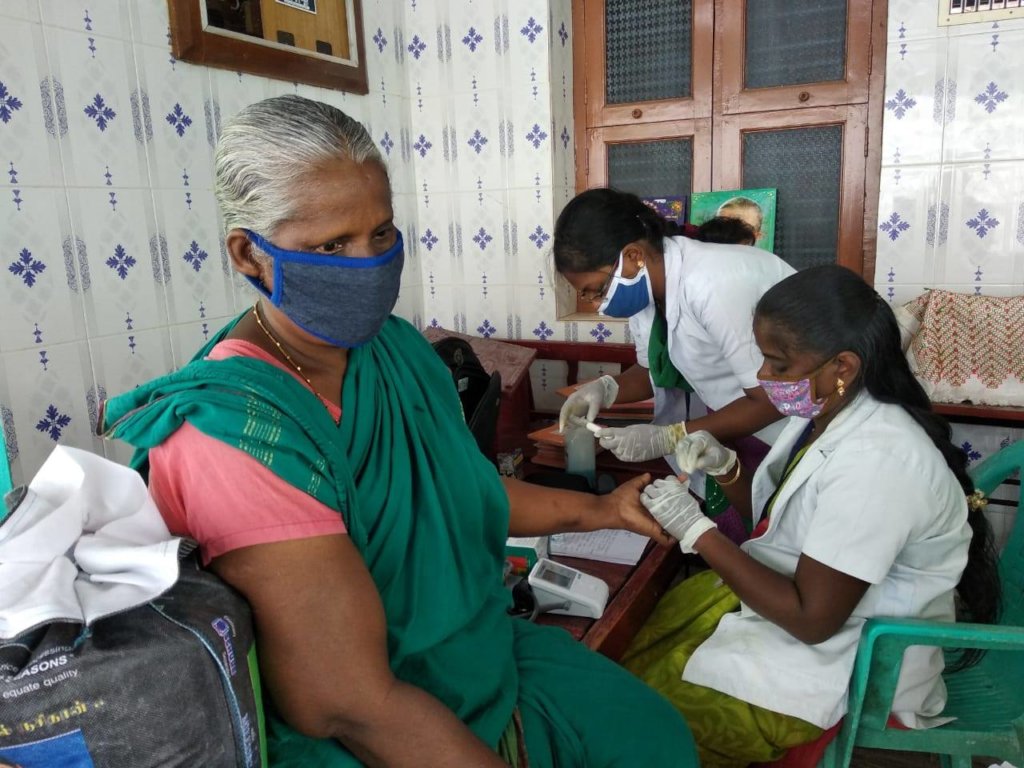 Due to Covid 19 we could not contact camps and screening. In the meanwhile we have sent our Nurses to the Homes of Terminally ill patients for palliative care services and distribution of Nutritional support.
Palliative care is an approach to care that addresses the person as a whole, not just their disease. We are doing the services with the support of Department of Public Health in Tirunelveli,Tenkasi and Tuticorin Districts.
1. Home based palliative care services enhanced better follow-up among cancer patients reducing lost to follow-up.
2. Psycho-social care was rendered to all patients to motivate the patients and also the care givers.
3. Care givers education and motivation was effective in promoting home based care.
4. Nursing services motivated the patients and their care givers.
5. Nutritional supplements were offered to 42 patients and were found to be effective in enhancing the nutritional status and also increased weight.
6. Palliative team is so dedicated with a social worker and 4 nurses offering the home based care services .
Palliative care services were given to 8 patients in Ambasamudram, cheranmahadevi and V.K.Puram on Saturday 4th July 2020 by our Nurses Team Parvathy,Nisha, Bavithra and Ramaganesal ,Social Worker.
Provisions supplied to Cancer Patients with the support from Mckinsey.