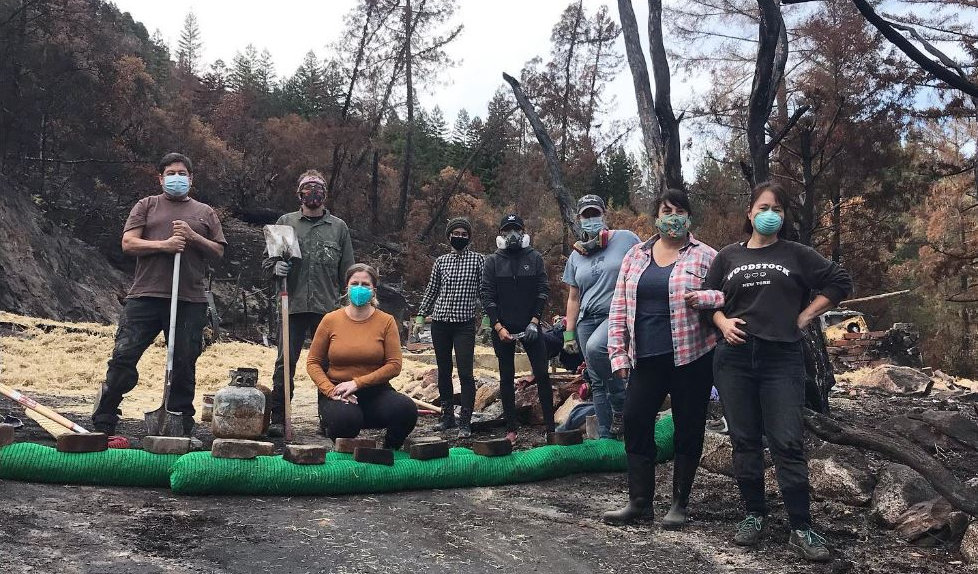 As the new year gets underway, it can be soothing to look only forward, especially after the doozy that was 2020. But for many in California, that luxury is fleeting. The now annual fire season brought the largest fire in recorded history, and for several weeks, a new fire erupted every day, displacing thousands. Near San Jose, the SCU Lightning Complex Fire burned uncontrolled for weeks before consuming nearly 400,000 acres of land. As structures went up in flames, the air quality reached dangerous levels just a few miles from the home I grew up in, and closer to the assisted living community where my dad still lives.
Watching the reports of destruction and dislocation was terrifying and heart-wrenching.
Just 30 miles west, the CZU August Lightning Complex Fire erupted in Santa Cruz County on August 17th and traveled along the peninsula that joins San Francisco to Monterey, where I spent many summer afternoons in the redwoods and near the coast. The fire forced businesses to close and families to evacuate from their homes—if they had homes. For a month, residents watched and waited as more than 86,500 acres and more than 1,500 structures burned. Thanks to your generosity, GlobalGiving was able to provide emergency funds to organizations responding to the immediate needs of impacted communities and those working to help ensure that the scorched forests might regenerate.
But nearly six months later, the nonprofits of Santa Cruz County are still working to assist individuals, families, and businesses who suffered devastating losses. This includes undocumented residents and hundreds of people experiencing homelessness who can't access federal funding programs. The ongoing crisis comes on top of another ongoing crisis: COVID-19 and California's recent case surge.
That's why GlobalGiving is providing the Community Foundation of Santa Cruz County (CFSCC) with a $50,000 grant from this fund. In August, the CFSCC mobilized immediately and has been, from its Fire Response Fund, allocating funds to local nonprofits responding to these dual crises. Here's what your contribution will support with this new grant:
Continuing to support, in consultation with impacted community members, local nonprofits addressing unmet needs, particularly addressing gaps left by FEMA, insurance providers, and others with restrictive policies.

Determining the optimal approach for long-term recovery management. The Community Foundation has been bringing representatives of all impacted communities and service providers together, and this funding will help them continue to provide leadership as this process seeks to establish a "whole community" approach to long-term disaster recovery.
This is just one of many grants we will make in the coming months, as we support ongoing recovery from Mendocino to the Mexico border.
Your generous support makes this work possible.
With Gratitude,
Donna Callejon + the GlobalGiving Team