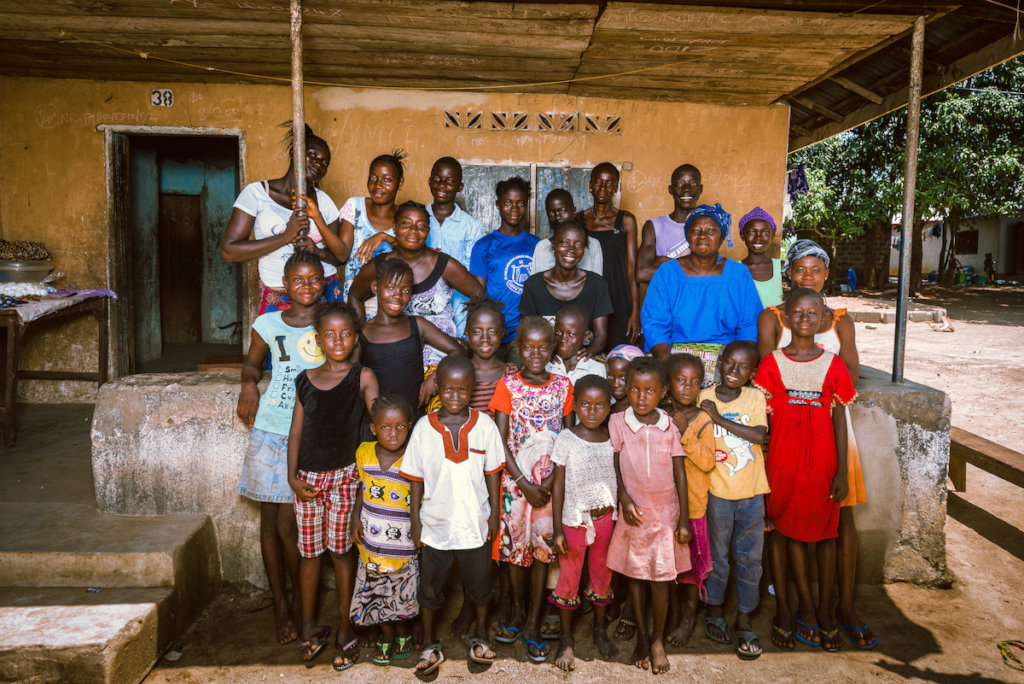 Simple household poverty is one of the biggest barriers keeping children out of school in Sierra Leone. Many families cannot afford to feed their children, let alone send them to school.
Yet education has the power to transform lives and reduce poverty. In fact, if all children left school with basic reading skills, 171 million people could be lifted out of extreme poverty.
That's why we want to say a huge thank you for supporting our work helping mothers set up businesses in Sierra Leone. Thanks to you we are able to support families like these....
Manu, Mamie, and Nancy are the three wives of hospital worker Foday Tommy. Their husband, the family's main breadwinner, died during the Ebola epidemic, and the three women have been left looking after 26 children between them - some biologically theirs and others that they have adopted.
Thanks to your support, Street Child were able to provide them with a business grant and they have started selling pepper, okra, palm oil and vegetables.
Manu: 'It is only recently that the children have stopped crying. The grant is a source of courage to me - it helps reduce worry. The business is growing gradually but it's still tough when you have this many children and you have no husband. Life is still tough for us, but I'm glad our children are in school because, at the end of the day, it's the children that can make their story a different one.'