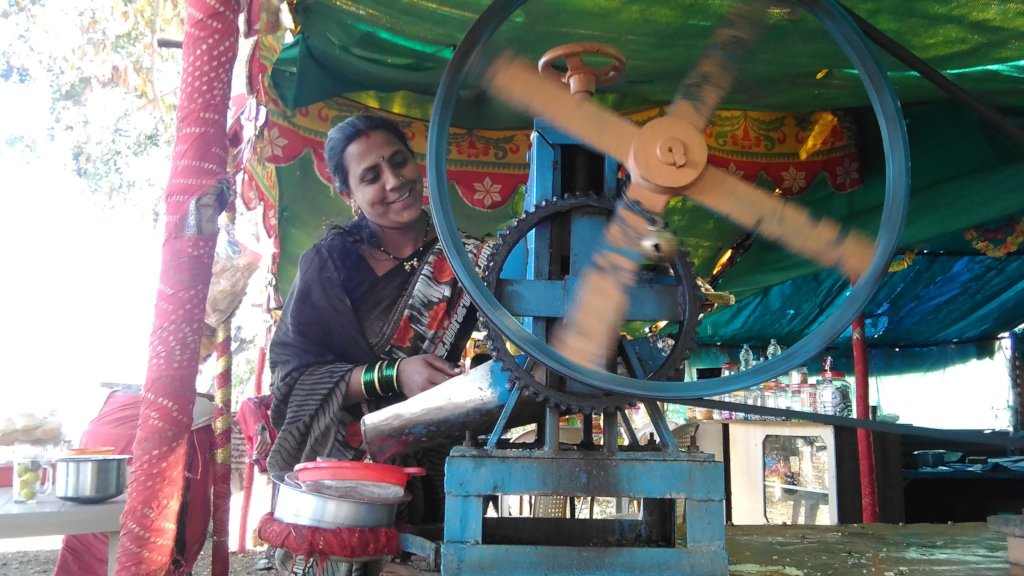 Dear all,
I would like to share a transformative journey of Rupali.
Rupali lives in Bidal village with her husband and children. She lost her mother at a young age, and had to shoulder family responsibilities since then. Rupali could only complete her education up to Class 7, and was married off at the young age of 15. Her husband was a wage labourer, and barely earned enough to sustain their family.
Rupali wanted to contribute towards the family income. She decided to earn some money through livestock rearing and bought two cows. With the money she raised from selling their milk, she managed to buy two more cows. However, Rupali lacked capital to expand the business further and so decided to take a loan. She availed a loan of INR 30,000 from the Mann Deshi Bank. With this money, she decided to start a hotel business. She had heard about the programmes offered by the Mann Deshi Business School and decided to enroll her in the Deshi MBA programme. Through the workshops and exposure visits, she learnt about business management and expansion and gained business skills like marketing, building customer relations, accessing new markets etc. She also learnt about financial management such as budgeting, availing loans and maintaining savings, through the financial literacy workshops.
Today, Rupali's hotel business is doing very well, and she has also recently opened a juice center. Before taking the DMBA course, her income was INR 6,000, while now she earns INR 9,500.
Rupali says 'I am proud of where I am today, as I got here through my own hard work. I also gained the respect and appreciation of my family and community members. I am now more active within my community and participate in social events regularly.'
Thank you so much for all Global Giving supporters without which this would have not been possible !
Links: