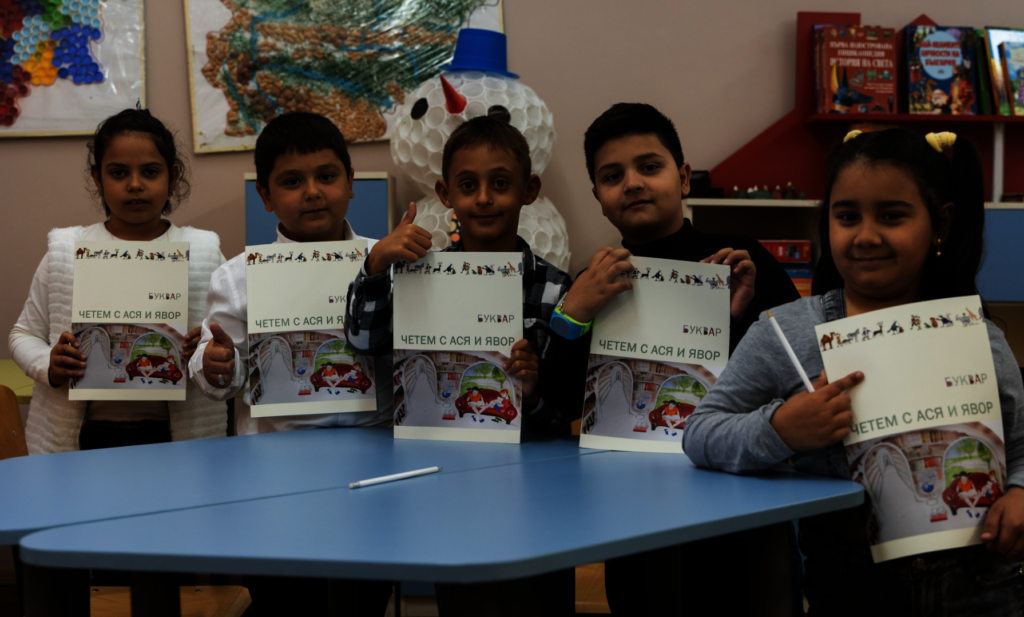 Dear supporters,
We are excited to share with you that thanks to your support and generosity the first ever specialised book for learning the alphabet for children whose mother tongue is not Bulgarian is now a fact!
After months of hard work we can confirm that the following materials have been finalised and are already being disseminated across the country to many children who would benefit from them:
Book for the students for learning the alphabet
Tactile letters handbook
Handbook with instructions for the teacher
Who are these materials developed for?
-children whose mother tongue is different from Bulgarian and who are lacking Bulgarian language skills
-children whose mother tongue is Bulgarian but for one reason or another are experiencing difficulties with the language and are in primary school
-Bulgarian children who live abroad and have limited contact with the language
-everyone who wants to learn Bulgarian!
The materials are made in a way that allows them to be used by both experienced educators as well as parents at home, speech therapists and resource teachers. For this purpose, we have developed a handbook for the teacher, which contains detailed methodological instructions.
If you would like to receive these materials digitally, you can fill out the following form and request access to them: https://prepodavame.bg/porachay-materiali-za-detsa-bilingvi/
For many more useful materials on the topic, you can follow the website: https://prepodavame.bg/bsl/
How can you support us further?
The development of the best quality language support materials, consultations with experts, the validation and testing of the materials in real settings took around two years and a huge financial and time resource.
The big aim we had set in the beginning of this project still remains today-to reach as many children as possible who would benefit from the materials and the language support so they can learn to speak the Bulgarian language and prosper in school and beyond.
We hope you will consider upgrading your regular support or if you have been a one time donor-donating again, so we can bring this project closer to its big aim!
Thank you for your support and for believing in the power of language to change the lives of these children for the better!
Kindly,
Teach For Bulgaria team