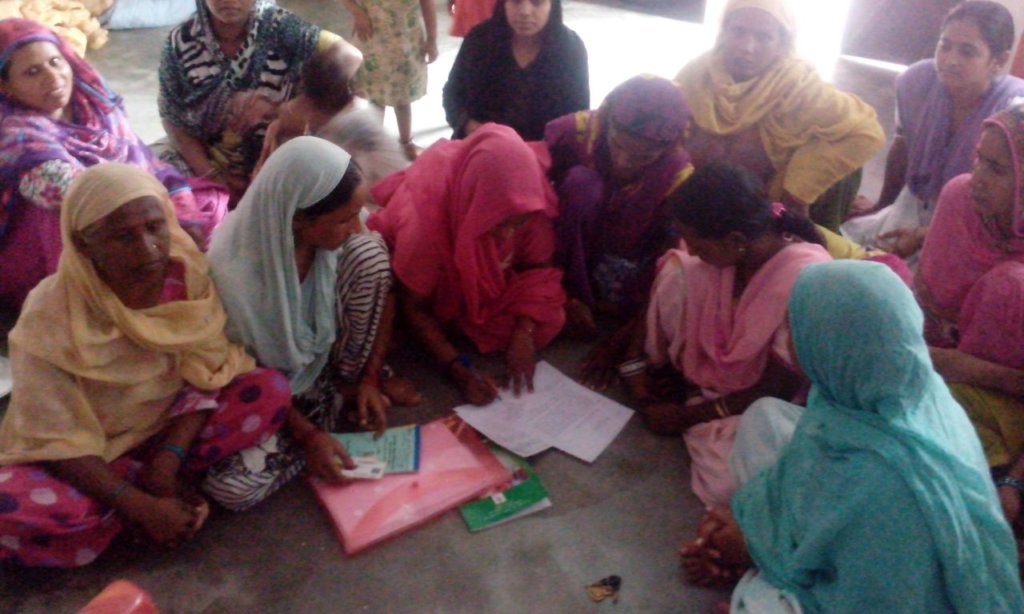 It is rightly said to educate a women is educate an entire family. Women carry their knowledge, their awareness to its root and it spreads to the branches i.e. to the family. Our major focus has always been to empower women. Our project has always kept women and girls in focus and addresses all the issues related to them. With empowerment we aim at creating awareness among women leading to their behaviour change and making them independent. With the effective tools like Change Map, Slum Action plan, volunteer, Mahila Mitra(skilled member of women group), Women groups, we have engaged around 1200 women and 4500 adolescent girls in the behaviour change process this month.
Sarathi with the help of its models, initiatives and collaboration with other social institutions organised a counselling session for women addressing issues like domestic violence, physical violence, dowry issues, women rights, family disputes & conflicts. Women were also guided how they can avail their social security schemes by government like pensions. In this session certain women related health issues were also addressed by the counsellor. It was observed that health and vaccination concerned areas lacked awareness among women and were majorly neglected. 60% participation of women was marked in this session. Later it was also seen that out of these women who participated in the session, raised their voices against the violence happening and are now volunteering in creating awareness among others. With this collaboration we were able to provide skill development training to women through vocational training. In this training our already skilled women train other women and enhance their skills. This approach is opted by Sarathi to provide helpful training to our women and also to provide placement to skilled women.
We reached out approximately 100 slums covering 10,000 families. Out of these, women of more than 65% families are now well aware of dreadful impact of HIV/AIDS & its precautionary measures, vaccinations for them, breast feeding and nutrition. There was a flow of information and awareness seen from these aware women to adolescent girls and other women of their area. The outcome of this awareness among women was very effective. Out of 4500 girls of these 100 slums 2800 adolescent are now aware of their health issues requiring attention & care like TT vaccination, nutrition, iron pills and are in taking them regularly.
When we talk about women empowerment Self Help Groups (SHGs) plays major role in empower our women. Self-Help Group refers to self-governed, peer controlled, informal group of people with same socio-economic background and having a desire to collectively perform common purposes. Here people voluntarily come together to save whatever amount they can save conveniently out of their earnings, to mutually agree to contribute to a common fund and to lend to the members for meeting their productive and emergent needs. The group comprises of 10 to 12 women in each group.
We always focused on strengthening this group of women. In 15 slums more than 70 new SHGs were formed engaging saving of 711 women and their account opening. A new approach is followed among SHGs. Area Level Federation is a new group formed comprising of 2 women of each SHG of the slum with limit of 30 women in a group. These ALF's provide assistance to SHGs and help them taking various initiatives. Various initiatives likes registering complain and raising voice against issues faced in their areas with complete procedure and process. The success rate of these initiatives was seen.
Women Groups have expressed their thanks and happiness towards our initiatives and approaches for them. They believe that our approach and initiatives taken have helped in making them independent, empowered and have brought this behaviour change in them as well as their society.