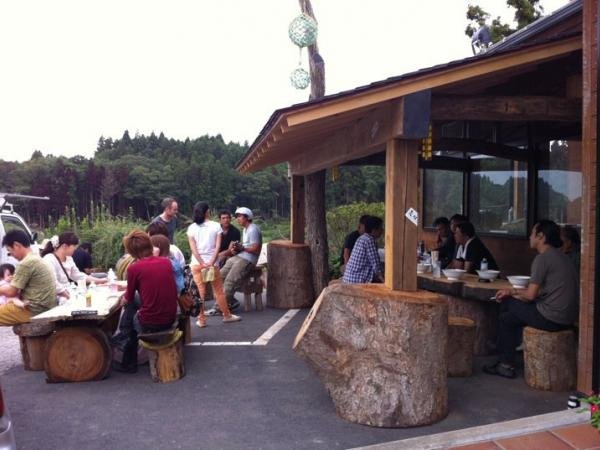 We are very excited to report that the first project of our Tohoku Earthquake and Tsunami Rebuilding program, a community-led endeavor called Hikado Marketplace,(ひかど市場)has been recently completed! You can view videos and updates (much of which is in both Japanese and English) on our project page on the Open Architecture Network.
This urban acupuncture project was undertaken in Motoyoshi, which is in the Miyagi prefecture of the Tohoku region of Japan. It is because of your support that we were able to help to create this small but very important community gathering place in a neighborhood that has been scattered due to the placement of temporary shelters. Thank you again for your generosity.
With the marketplace open, the local community can once again gather to eat, relax, and even make plans for further reconstruction. Higashi-san, a resident of Motoyoshi and carpenter who worked on this project, explained that although this project seems simple in the scheme of things, it will boost everyone's spirit and is important to the rebuilding process.
At the opening celebration he told our resident design fellows that "everybody is excited to have this community deck. This marketplace is going to become the new hub of this neighborhood. We're going to help each other to rebuild our community."
A second project that our Japan team has in motion is the Ooya Green Sports Park(大谷グリーンスポーツパーク). This project, also in Motoyoshi, will allow local students to once again play games and participate in sports programs. Students and community members are no longer able use their school yard as it is being used for temporary shelter. A nearby farmer has generously offered some of his land and we are now are helping to develop a soccer field and running track. Videos and images of this project are also found on our Open Architecture Network project page.
The third, and last project we wanted to touch on, is another economic development project, the Maeami Village Reconstruction Project (集落の再建). We have begun to work with the entire fishing villlage, which is also in the Miyagi prefecture, to develop a holistic plan to build back both the local residents' homes as well as their businesses The entire village, which was comprised of a total of 27 houses, was wiped out by the tsunami and 100% of Maeami's resident families rely on fishing for their livelihood. The community's specific request is a floating dock, a small storage 'hut' and place to have tea before and after fishing. Design fellow, Autumn Ness Taira, introduces us all to the village in a video update.
You can find a more extended list of projects on our website and we are continuing to explore additional partnerships and projects that will assist Japanese communities in rebuilding and will be sure to keep you apprised of new information. Hiromi Tabei, our design fellow stationed here in San Francisco, is in constant communication with the team in Japan, so if you have any questions or ideas please feel free to reach out to us - we welcome your continued support.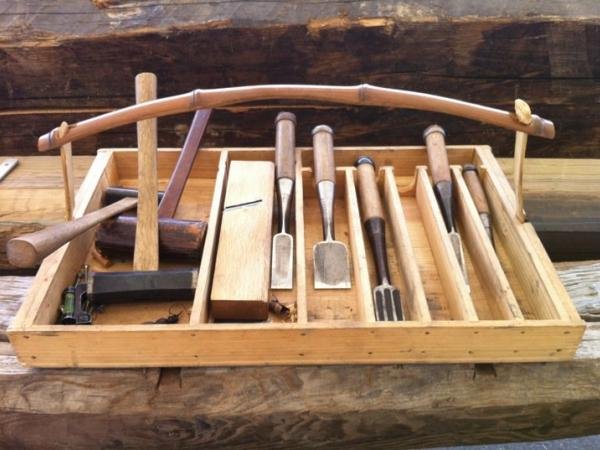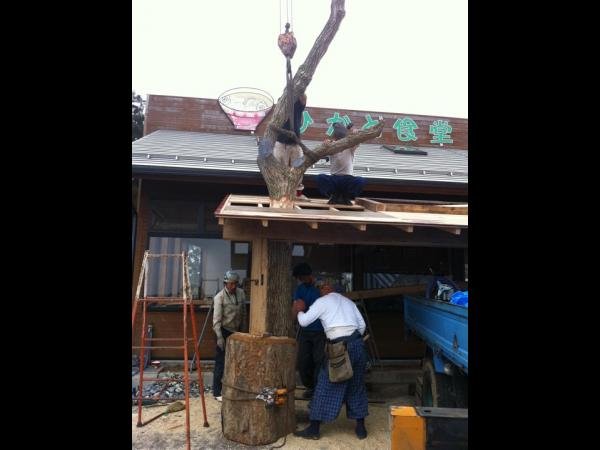 Links: