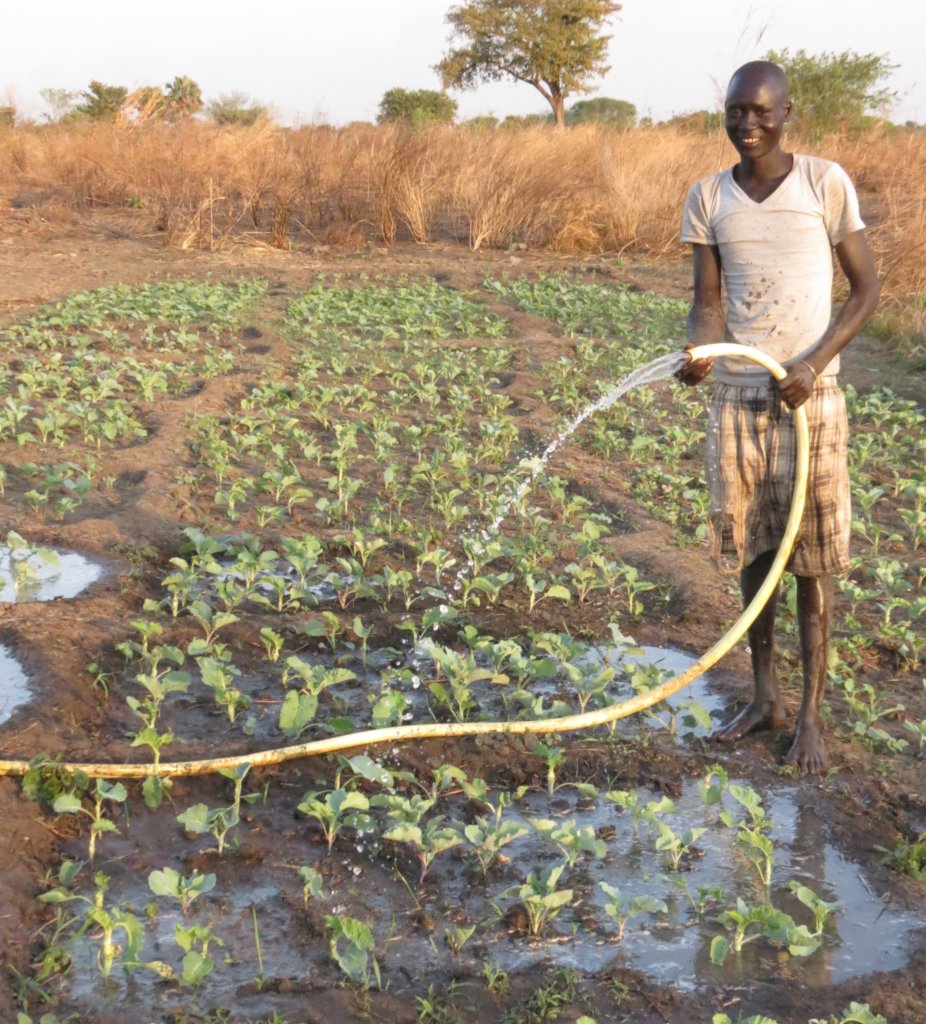 Water for South Sudan Founder Salva Dut, our managers and drilling team in South Sudan, and our Board of Directors and administrative staff in the US all want to thank you for contributing to this project. We are grateful for each contribution that helped us to reach our goal.
Our team in South Sudan has been hard at work preparing to begin the 2018 drilling season next month. Peter Schaller, Chief of Logistics for the World Food Programme has declared South Sudan to be the most complex country in the world. "You need about 10 contingency plans for one task." WFSS has found this statement to be accurate. There are many things that we cannot control and we have to adjust our plans to accommodate unexpected logistics issues. For example, shipments of supplies not arriving on schedule.
WFSS (volunteer) Director of Operations is in the United States, which adds to the complexity of working in South Sudan. However, the Executive Director and Director of Operations have been working towards moving more of the operations management and decision making to our managers in South Sudan. To this end, the South Sudan Leadership Council, comprised of our managers in South Sudan, was recently created. The Leadership Council and WFSS Executive Director and Director of Operations have a weekly skype call. This is proving to be effective.
Our founder and managers are all former "Lost Boys" of the Sudan. Local leadership offers WFSS a great benefit in working in South Sudan. Our team knows the people, the customs, and the language. They are easily able to navigate the country. When they go into a village to drill a well they are trusted because they are South Sudanese and because they have already communicated with county and community leaders. An integral piece of the WFSS process is to engage the community and work with them rather than come in with a top down approach.
The well funded through this project will be drilled during the 2018 season. At the end of the season we will post another report with information about the village where the well is located and pictures. In the meantime, we have a new project on GlobalGiving, so please take a look and if you feel moved, continue to support our work.
Yinca Leek (thank you in Dinka, the language of WFSS founder Salva)