Dear Friends,
Thank you for your continued support of our work in South Sudan. Thanks to you, and many generous supporters like you around the world, Water for South Sudan is transforming lives in the world's newest country.
We finished the 2014-15 drilling season in May with 40 new wells and 40 new villages receiving hygiene training. We drill from December through May, during the dry season, when "roads" (or what passes for roads in South Sudan) are passable for our very heavy vehicles and equipment.
The new wells we drilled means that tens of thousands of people have a source of clean water nearby. Girls and women no longer spend the majority of their time walking for water, and life improves for everyone.
This year we met Achan, a widow who struggled to support herself and her daughter by making baskets. So many things in life require water, including making baskets. Achan and her daughter would take three to four trips a day to a water source two hours away, to gather water for their daily needs, and also for Achan to soak the reeds that she then weaves into baskets. When a well was drilled this year near her village, everything changed for Achan. She now has a ready source of water and can make more baskets, and more money, and can afford to send her daughter to school.
Water changes everything.
This year, marking our 10th anniversary of drilling wells, we conducted our first formal evaluation of wells. WFSS Board member Angelique Stevens traveled from Rochester, New York, USA to South Sudan. She and Field Operations Manager Ater Akol Thiep were able to visit 80 WFSS wells. They found that all of the wells were functioning, and the water was clean. Like all of us, and our equipment and appliances, our wells get older, and sometimes break down. Our well evaluation team noted that a number of the wells had experienced some kind of breakdown, but were then able to be repaired by the villagers.
Part of Water for South Sudan's success is involving villagers in every step of the drilling process-- from choosing the site, to moving parts and gravel, to training villagers in the use and maintenance of the well. WFSS leaves spare parts behind, and also connects remote villages to supply chains and repair processes so that a simple breakdown does not leave a village without a source of clean water. The well truly becomes the property, and responsibility, of the village.
The WFSS team is hard at work planning for next drilling season, which will include a particular focus on the cement platforms surrounding our wells, some of which are showing signs of wear. We are working on improving the process for making cement, as well as the design for the platforms.
Our US-based Director of Operations visited our Operations Center in Wau, South Sudan, this May. He and our South Sudan team worked together to review equipment and processes, and to plan for the upcoming 2015-16 season. We are always working to grow and learn more, and improve operations and efficiencies.
We look forward to another season, bringing access to clean water, and hygiene education, to those in need.
Thank you for being a part of the WFSS community, and for supporting our work.
With gratitude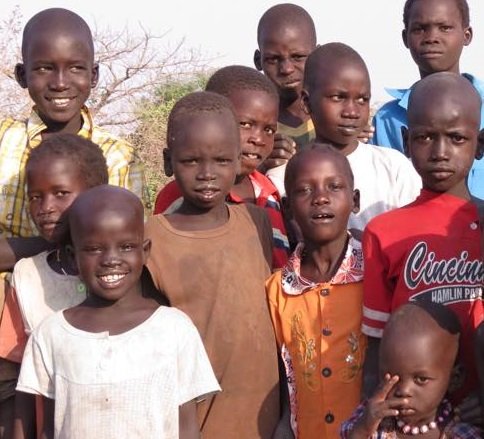 Links: