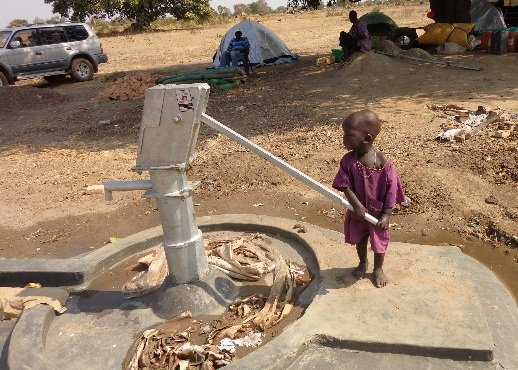 Dear Friends,
Thank you for your continued support. Thanks to generous donors like you, WFSS drilled 40 new water wells in South Sudan this year. With 217 total wells, Water for South Sudan continues to bring access to fresh clean water to over half a million South Sudanese.
At a time when it looks like conflict is consuming the young country of South Sudan, Water for South Sudan is finding ways to become a model for peace and sustainability.
While civil unrest is evident in three of South Sudan's ten states, Salva Dut, our founder and Executive Director for East African Operations, has reminded us that the remaining seven states are peaceful. It is there we are doing our work, helping peace and development to spread.
UNITED PEACE & DEVELOPMENT PROJECT
This year we embarked on the United Peace and Development Project with Aqua-Africa, an Omaha-based non-profit, led by Buey Ray Tut. Salva, a Dinka, and Buey, a Nuer, come from traditionally conflicting tribes. Their collaboration, however, stands as a model for peace in South Sudan.
Funded jointly by both organizations, WFSS drilled four water wells for the project this drilling season. In one Dinka village, Salva said, "They knew Buey was Nuer, but they called him their brother." Salva said that there was no animosity or conflict, only two South Sudanese united in rebuilding a war-torn country. "We want to show the world how we can all work together," said Salva.
This summer, Salva and Buey will scout out drilling projects that serve the Nuer. "It is our hope that one well at time, we can show the world that the people of South Sudan want peace and sustainability," said Salva.
DRILLING WELLS & TEACHING HYGIENE
This year we were able to drill 40 wells as planned and we also launched our new Hygiene Education Pilot Project. Our new Hygiene Team (one man and one woman) traveled with our drilling team and visited 23 villages, teaching and spreading the message of the importance of hygiene.
As we plan for the next drilling season, set to start in December, Water for South Sudan continues its mission to deliver transformative services to South Sudan. Thank you for your generous support.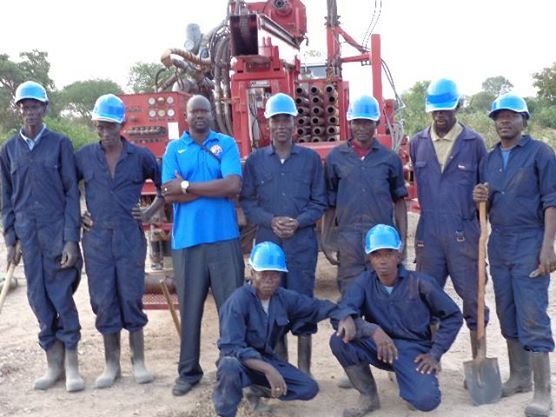 Links: