Project Report

| Apr 23, 2014
WFSS finishing successful 2014 season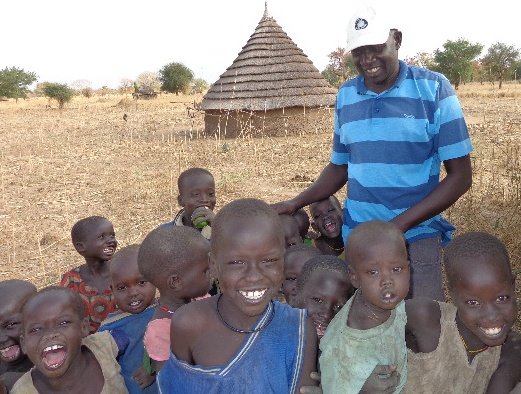 Dear Friends of Water for South Sudan,
As we write, the WFSS team is completing another successful drilling season. As the rainy season approaches our team is closing in on their goal of 40 wells, including a well named in honor of our GlobalGiving supporters!
Every year our team faces the usual challenges of extreme weather and poor or non-existent roads. In addition, they often face equipment issues. This season the WFSS team solved a compressor issue, as well as a mud pump repair.
We are very excited to share the news of our new WFSS Hygiene Team! The two-person team (one man and one woman) started traveling with the drilling crew in January. They worked with villagers to identify hygiene problems, and to identify a solution with each village. We are already looking to expand this team to provide even more help and support.
While the news out of South Sudan has been troubling since the outbreak of violence in December, our crew has told us repeatedly that they are safe and able to drill. Indeed, the area in and around Wau, where WFSS drills and has its compound has been very safe. We continue to urge all parties in South Sudan to work toward a peaceful resolution of conflict.
If you are so moved, please consider contacting your members of Congress to urge them to support increased diplomatic initiatives and funding for humanitarian aid for South Sudan. And, urge the Secretary of State and President to use all possible means to continue to press for humanitarian access.
In the midst of all of this, WFSS has been able to continue bringing access to clean water, and healthier lives, to thousands more in South Sudan, where the need for clean water is still great.
Thank you for your help and support. We couldn't do it without you!
Links: