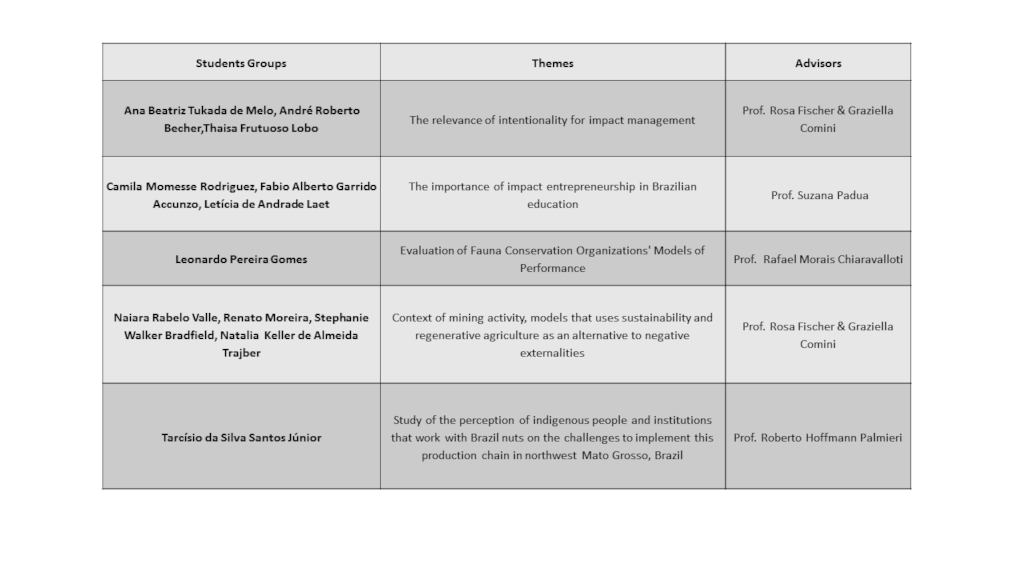 Dear Family/Donors,
It is time to meet again. Hello, how are you doing? Hope you are safe and well and doing things for your soul.
Regarding our MBA scholars, we are still online and apart during classes. Nonetheless, the course is advancing and our students are now developing their Final Work projects. The attached table show you the interesting and useful themes they choose to go deep.
Please, see the above Table (attached file)
And in the middle of the discussions, orientation and writing meetings, classes continued, with the themes of Marketing and Governance. Undoubtedly important and that will help in the development of business plans for the final job! See the attached photos.
I am also attaching links to the activities of two of our students: Tarcísio and Naiara, who work with indigenous people and the Amazon, respectively. It is an example of the impact that these professionals have on our society, and how they can spread and strengthen their actions from the MBA
Link 1: Stock Footage: The Meeting of Worlds
Direction, photography and editing: Marcelo Monzillo
Aerial images: João Grizote I G4 DRONES
Production: Camila Barra and Giovanny Vera
Realization: Quatro Cachoeiras, Salto da Mulher, Wazare, Sacre II, Utyahaliti and Formoso villages; Associação Waymaré, Associação Halitinã, OPAN and TNC; Partnership: Funai; Consulting: Croup.
Link 2: Globoplay:
https://globoplay.globo.com/v/8850749
20:54 - Naiara Vale (MBA student)
Many Thanks again for your support and please, help us to continue to build a place full of young and talented transformative professionals!
We really love to receive you impressions and suggestions; you have JUST TO WRITE ME in the following address: ipe.cristi.martins@gmail.com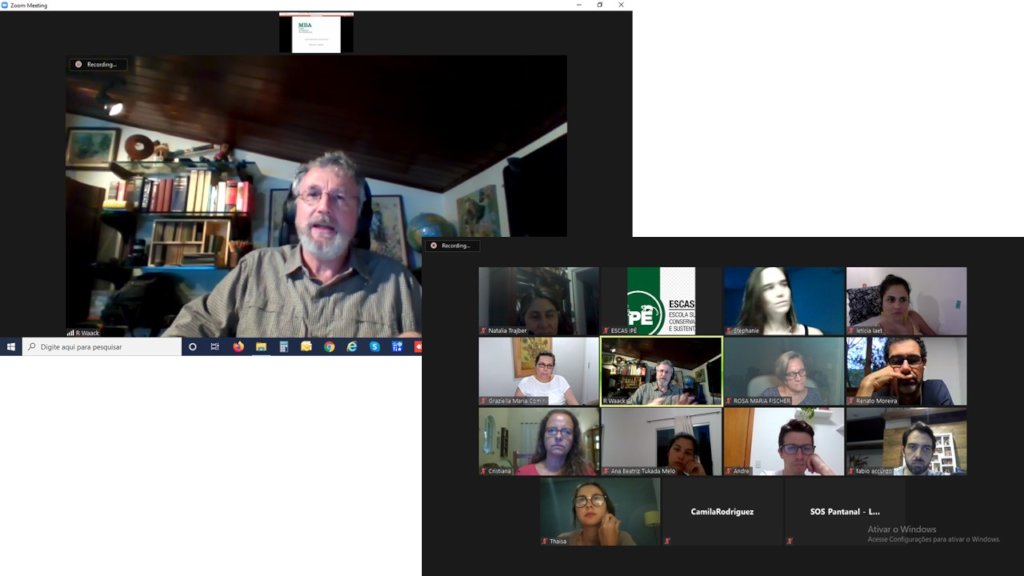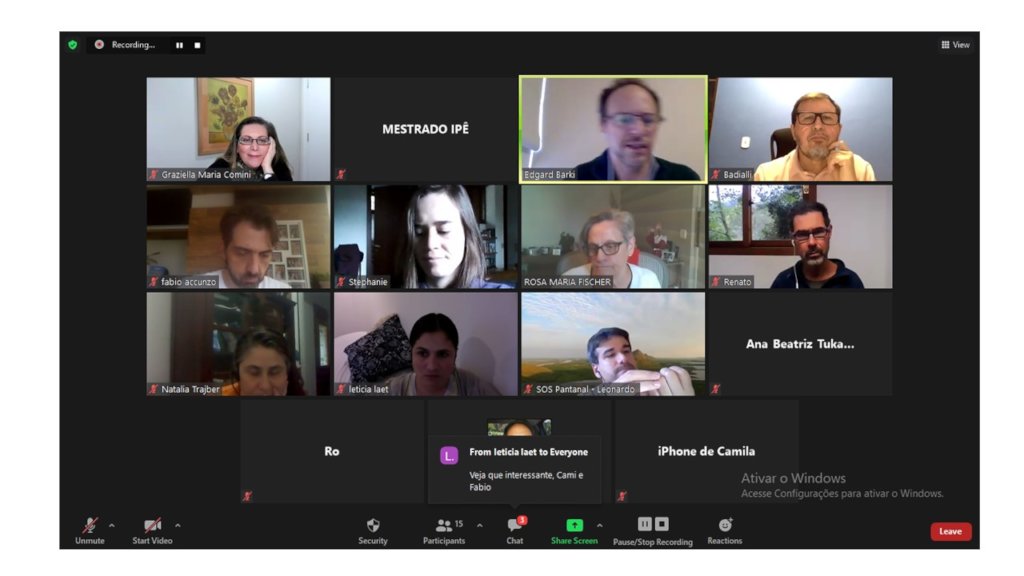 Links: