Project Report

| Mar 11, 2021
Good Bye 2020 & Welcome 2021 with Good Hope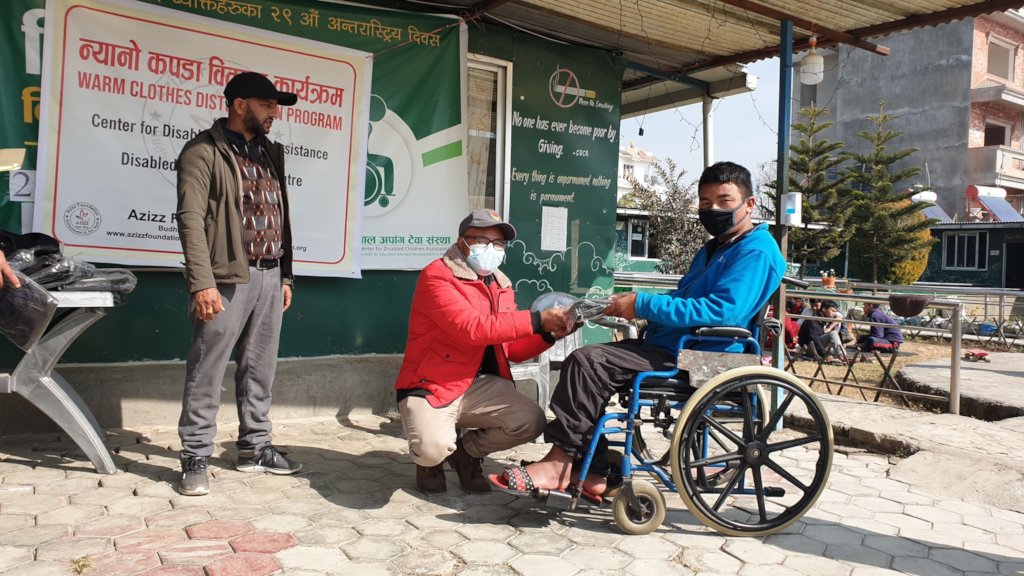 Our Dearest Friend/ Donors,
Good Morning and Namaste
First I would like to apologize for delay on our report. As before I would like to share some of project which we have done between this COVID pandemic.
Saying goodbye to 2020 and feeling thankful that we are here to welcome 2021.
With new hope & energy Azizz Foundation Team set out to continue serving the community.
On 2nd January 2021, we distributed warm clothing to 44 differently abled beautiful childrens taking shelter at two different places, Center for Disabled Children Assistance, Budhanilkantha Kapan 11, and Disabled Rehabilitation Center, Nepal , Gokarna.
We are very fortunate to have #kishanbhandari Dr. Kishan Bhandari Ambassador to our Foundation to do the honour of distribution.
At the end of the day we take time to thank those kind people who made it possible.
Azizz Foundation Team would like to thank our kind Donor Mr.Amritman Gurung #amritmangurung and Mrs. Sharada Gurung #sharadagurung from UK .
Your act of kindness has made a difference we captured the beautiful smiles of these beautiful children for you
We hope to receive such cordial support and cooperation within the coming days.
Thank you