Project Report

| Jul 20, 2020
Together We Can Get Through this Pandemic ( Covid-19 )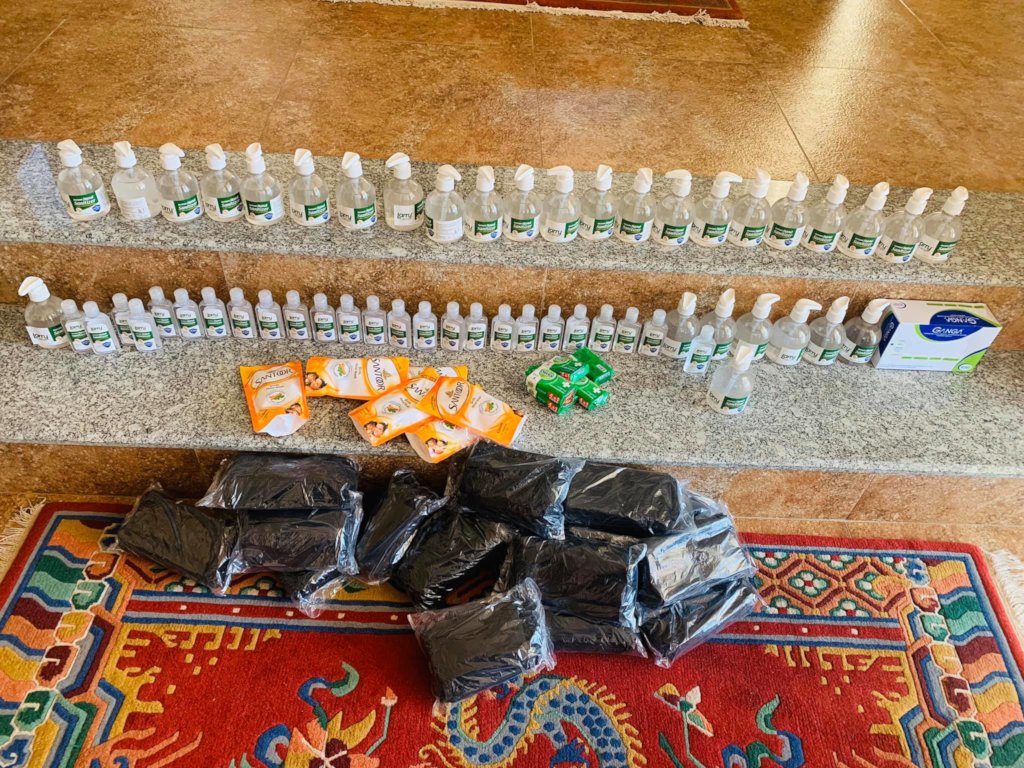 Hello & Namaste Everyone !!!!
We hope and pray that you, your family, and your friends are healthy and well and will continue to be throughout the whole of this pandemic.
As you would suspect, this pandemic has created a critical situation of austerity and hunger since tourism and the work opportunities it brings has come to a virtual standstill here in Nepal.
Although we cannot do everything we wish we could.. During this era of covid 19, like other countries our country is also under lockdown for the last 26 days and we expect it might extend.
We as citizens we are safe inside our home but what about those who are working tirelessly for others for us???
It was our way to thank our local Government officials, Health workers, Volunteers and our security personnel by providing mask.
Till 17th July 2020 our Team distributed total of 8000 piece mask.
Out of which 2700 were covered by media and others were not as they were distributed at different places according to situation.. We had distributed mask and sanitizer earlier as lockdown started in the country..
On 15th of May 2020, Azizz Foundation handover few food items to Dr. Shah, on behalf of Sukraraj Tropical and Infectious Disease Hospital ( also known as Teku Hospital) to support the Health Heros and all the other staff members working tirelessly to keep us safe..
"THANK YOU TO ALL THE HEALTH CARE WORKERS ON THE FRONTLINES OF THE CORONAVIRUS PANDEMIC"
.
Teku hospital is the only hospital in Nepal especially designated for the treatment of Tropical & Infectious Diseases.

Thank you everyone for your help & support; your generosity will be greatly appreciated and will be great help to families with little hope during this pandemic.
IT REALLY WAS TEAM WORK
" STAY HOME STAY SAFE "