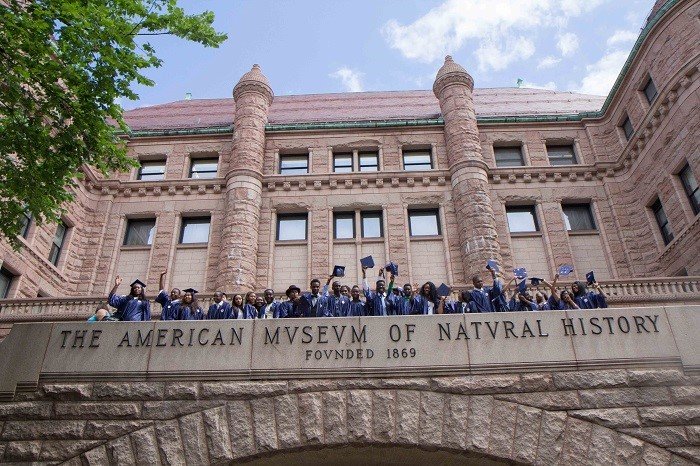 Hello Supporters! As summer comes to a close, the ladies of BSA have tons to update you on!
Graduation Success
Monday, Monday, June 29 marked a very special occasion for BSA - our first graduation ceremony, held at the American Musem of Natural History! New York City Schools Chancellor Carmen Fariña provided the keynote address, sharing her words of wisdom with our graduates as they take the next steps in their lives on the path to success. Read more about BSA's graduation success on our website, view our photos from the big day on Facebook, and see Chalkbeat New York's article that highlights Chancellor Fariña's remarks on BSA
The Change a CHAMPION can make- one BSA girl's story
Recent BSA graduate, Emani, started her high school journey in a scholars program where she took classes at Long Island University, but at some point she felt herself getting detached from the environment, stopped going to school and eventually dropped out. That's when her father decided to intervene. He told her he wouldn't allow her to be a dropout and that she needed to get back into school. Fortunately they found Broome Street Academy – a school designed specifically for students at risk of falling through the cracks, a place where "detachment" isn't an option.
The first thing Emani noticed about BSA was the caring, supportive staff, including one teacher in particular: senior English teacher Ms. Kim Adams. They formed an immediate bond that made Emani's adjustment to a new school that much easier. "Coming to school and having someone to look up to, that feels good. It's like a home away from home."
The fruits of that passion and dedication were clearly evident as Emani, along with BSA's first-ever official graduating class, took the stage at the American Museum of Natural History on June 29th. As a special touch, graduates received their diplomas from their dedicated CHAMPION. It was a memorable moment between Emani and the person who has championed her since her first day at a brand new school – who attended so many of her basketball games, supported her through so many exams, and who was there for her when her father passed away. The hug they shared after Ms. Adams presented Emani with her diploma marked a major milestone – but certainly not the end of their journey together. As Emani starts college at CUNY's Borough of Manhattan Community College in the fall, she knows Ms. Adams will be right there with her in spirit, championing her continued success.
Learn more about our CHAMPION model from Senior English teacher, Ms. Adams, and our recent graduate, Emani, in a special spotlight on our website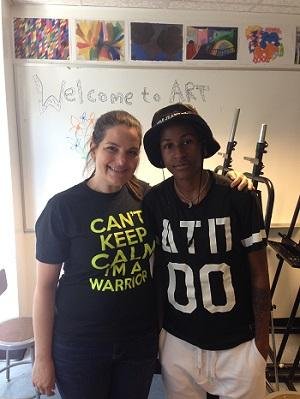 Links: