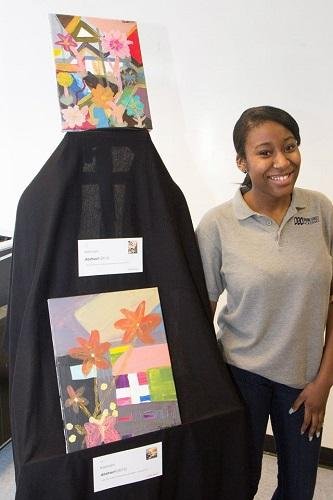 Hello BSA supporters!
Summer break is approaching, and our students here at BSA are wrapping up portfolios, preparing for Regents, and our very first graduating class will soon hold their diplomas in hand! 16 of our students have already been accepted into college, and the number keeps rising! Here is an update on how our students are staying focused and engaged as this school year comes to an end.
Art Show
On Tuesday April 21, we celebrated the artistic talents of our students at our Third Annual Art Show. It was great to see students speak with staff, caregivers and guests about the work they produced in art and technology class over the last couple months. The evening also featured our Culinary Club who prepared and served snacks to our guests. Many of our student artists were lucky enough to sell their one-of-a-kind art work. Half the proceeds of each piece sold goes to the student and the other half benefits BSA's art program.
Duke of Edinburgh International Awards Ceremony & Gala
BSA welcomed a very royal visitor last month, His Royal Highness (HRH), Prince Edward. The Prince visited Broome Street Academy as part of his trip to New York to promote The Duke of Edinburgh's International Award. Three of our BSA girls received a bronze medal from His Royal Highness, Prince Edward, as part of their participation in the award program, which recognizes student achievement in community service and adventure education. The Duke of Edinburgh's International Award gave individual BSA students the opportunity to take part in lessons in activities such as archery, basketball, classical singing, and cooking. Amaya, a budding zoologist, was given the opportunity to participate in an internship at the Bronx Zoo. Another student Takeya, who aspires to do the voiceover on cartoons, was given professional voiceover acting lessons.
Prince Edward presented our students with their Bronze level Award. The students who participated are looking forward to working towards the Silver level Award over the next school year.
Singing in the Summer
On Thursday May 7, students were visited by a group of professional singers. Actor Bill Connington kindly organized the visit to help BSA students prepare for their upcoming performance of RENT. Our students enjoyed a private performance of musical theater professionals singing numbers from the iconic Jonathan Larsen musical, and professional opera singers singing selections from La Bohème, which RENT is based on.
Bill talked with students about how singing, and performance in general, helps you express your emotions and creativity in a safe environment. Bill said "Singing is about sharing your voice. Sharing with the audience who you are, and your deepest feelings.
The professional singers ended the performance with 'You'll Never Walk Alone' from the musical Carousel, and were given a standing ovation from BSA students. After the show, students received the singers' top tips on how to best prepare for our upcoming performance of Rent.
As always, we sincerely appreciate your interest and support of BSA.
Check out the links below to learn more about our school and stay tuned for a report on graduation!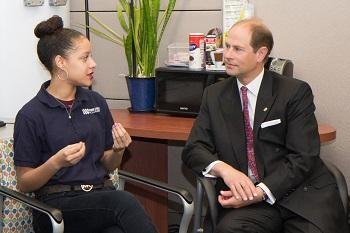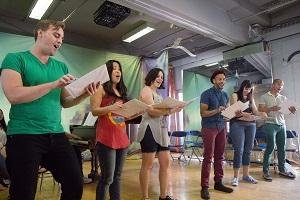 Links: