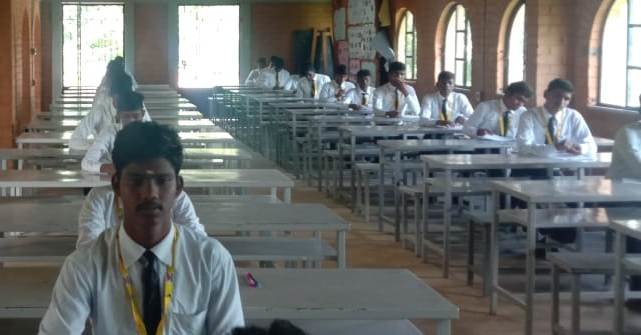 SPPD has been involved in a number of interventions towards empowering rural children especially through education.
The SPPD takes special care on the students, who are not able to continue their studies after completing grade 10th std 12th. Such discontinuance of education is caused by poverty coupled with illiteracy and the widespread addiction to alcohol prevailing the region.
The above educational qualifications do not help the rural youth here to look for jobs other than the highly unpredictable traditional local agriculture based work. Hence SPPD strives to help those poor rural youth by with training in skill oriented works and education. The obstacles that stand in the way of their securing such vocational skill training are greatly minimized by our interventions. By offering mid day meal, bearing travel expense from their homes to the institutions, uniforms and other study materials SPPD has been able to help the rural students to get equipped in various vocational skills.
Only with the support of Global Giving SPPD could carry out the same. We thank all the individual donors on through this communication for their generous donations towards this cause.
Success story of beneficiary
Name: P.Prakash Father's Name: Palanisamy
Mother's Name: Maheswari Village: Paithamparai
Prakash is doing B.Sc Catering & Hotel Administration course (I year). He lives in Paithamparai, a small hamlet in Trichy district. He has one sibling. The younger sister is studying in 9th grade. His father was a daily wager had passed way due to severe alcoholism.
After his father's demise, his mother has been supporting the family with her meager earnings working as a working as a farm hand. As the unpredictable income from such agricultural labor is hardly Rs.200 a day. And fulfilling the various needs of the family by this is an impossible task. The family has been living in the house of Prakash's uncle. Prakash was very average in his studies during the school days.
As he was not very bright in studies, one of his teachers advised him to take up hospitality course for a good career. He got him admitted in this academic year 2019.
This particular institution provides low fee structure courses for the benefit of poor students. Since getting admitted here he has been receiving free lunch, travelling allowances during all working days, and uniform clothes etc. The staff have been giving special attention to make him overcome his mild learning difficulties. The make him offset the same by ensuring him to focus more on practical that is central to catering courses. Now he has got internship in a renowned hotel and earns stipend during this learning period.
Through this monthly stipend he is able to meet his course fee along with helping his family. This is the gift of a lifetime for him indeed!.