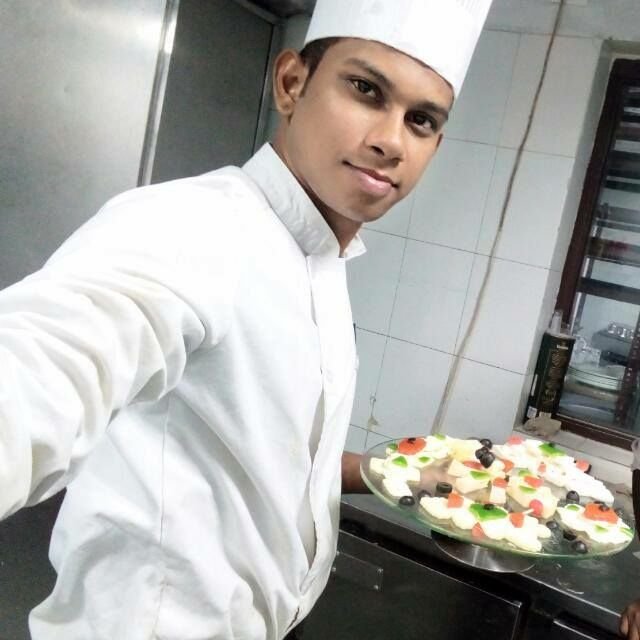 The students have returned back from their training, the wonderful exposure makes them to feel very useful and important and through these experiences they could get placements in their star hotels. Enthusiastically prepared and seated for examinations and is going on......
The students, who are getting education through us, are the youth stopped their education due to the poverty stricken condition of their family and unawareness of uneducated, alcoholic addicted parents. Vision of SPPD is to help those poor students by giving training in skill oriented work and educated by breaking all the obstacles such as mid day Meal, Travelling expenses, Uniforms, inner wears, Note books, Books and other study materials.
SPPD made it happen by the generous support of GlobalGiving. Many thanks for the generous donors.
Beneficiary name: Vinoth
Resurrected Path full of joy
Mr.Vinoth family includes himself, his parents, and a brother Jeyaraman. His father is a mason and his mother is a milk vendor to various houses in that village. His brother, who was average in studies, under took a part time job in road side hotel due to his poverty, though not professionally trained, at quite an early age and now owns a small road side hotel.
Testimony from Vinoth
"After my schooling, I was totally confused that what course I shall pursue. On that period, SPPD team has given knowledge for the rural youth who doesn't have much exposure about the education, to select which course will be suitable to get rid of poverty and it helps me to choose the Hospitality Course. My aim in life is to work on luxury cruise. Being formally trained at a Caterer I believe it will help me achieve my goal. I am thankful to all those who are supporting this programme, and the opportunity they have given me for pursuing a skill."
As a part of their regular curriculum, he was also sent for his internship programme at Hotel Thaai Residency Coimbatore, which had served as a learning platform to help him improve his cooking skills.
From our side we are continuing to support poor, less educated and out of school youth who are victims of many unfortunate circumstances by offering them an opportunity in skill training in the field of hospitality to enable them become self-reliant.
The passport to success is vocational skill and technical training capability. Vocational training programs in rural areas appear most successful in terms of enhancing employability and contributing to the human development.