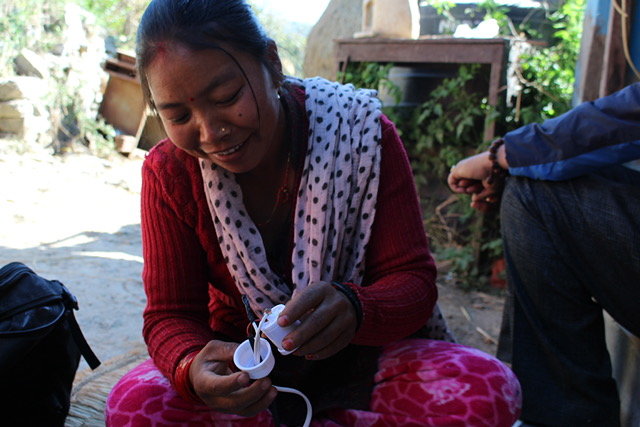 Dear Friends,
It is with great pleasure that we send you Karuna-Shechen's report on our Bring Light to Nepal Earthquake-Impacted Village campaign.
Our goal was to train local women to install solar lighting systems in households in need, with a special focus on villages impacted by the two earthquakes that struck the country in 2015.
Thanks to your generosity, as well as other donors' year-end support, the first phase of the project has been funded! We are thrilled to share the following results:
Provided Solar Technician and Women Entrepreneurship Training to 24 women.
24 women received a 5-day entrepreneurship and solar set repair training.
13 workshops to repair solar sets were held in 12 districts.
1200 solar home lighting sets were produced and installed in 12 districts.
The quality of life of the villages as a whole has been improved, with women actively helping their communities recover from the devastation they experienced.
The success of the project's first phase allows us to move forward with an expanded focus on other isolated villages in need of light that were not affected by the earthquake. In 2018-19, we will empower local village women in 6 remote districts to provide clean electricity and be bearers of light in their communities.
We are so grateful for your role in bringing light to families in need in Nepal! If you have not done so already, please sign up HERE for our newsletter to keep up to date on how we're making a difference, together.
Also, follow us on our lively Facebook page.
With appreciation,
Vivian Kurz, Karuna-Shechen