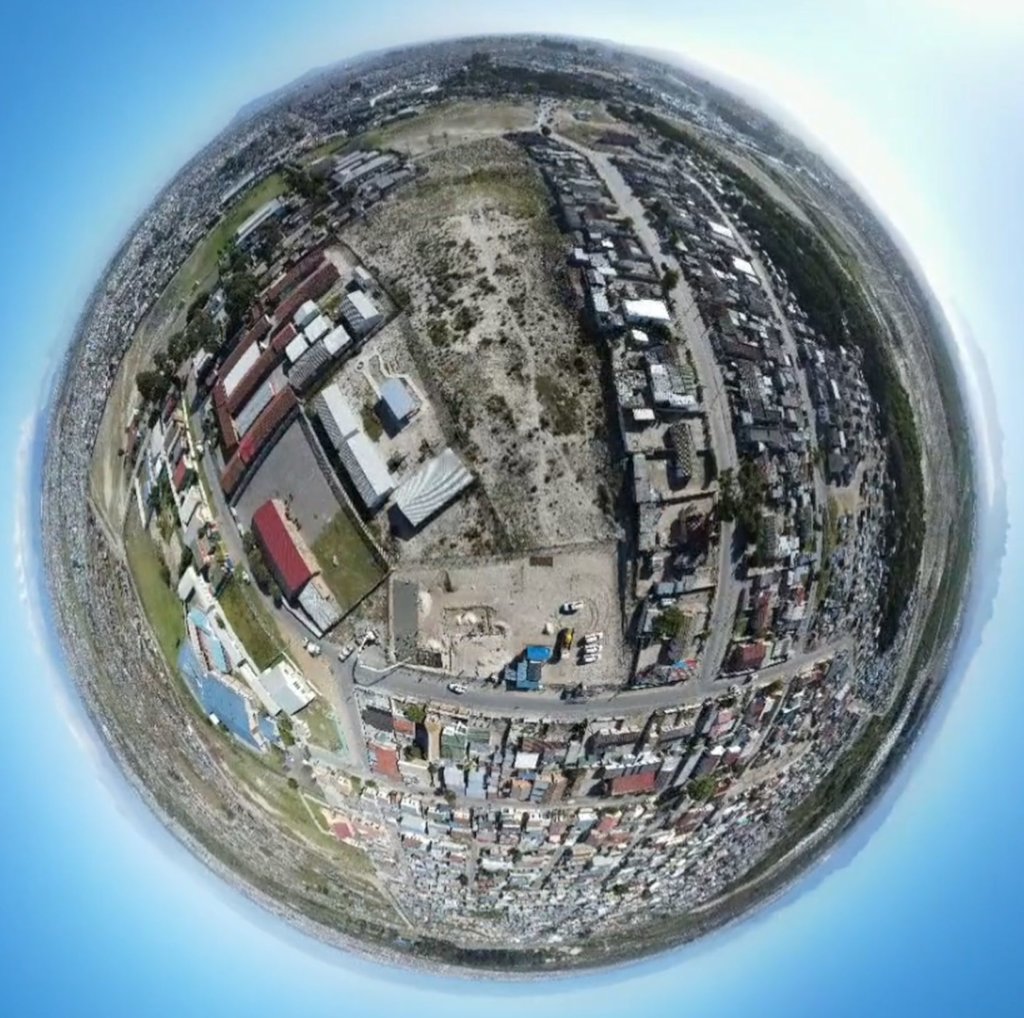 Time under lockdown is a strange phenomena.
In some ways it seems like days ago that the previous report on this project was released. In others, the last report is a distant memory, as so much has been happening as we push hard to complete the build and move the Lonwabo team and their learners to their new home!
Fortunately, supported by the neighbouring community, fears of land invasion which featured prominently in our last progress report have abated. But, as the Covid-19 lockdown persists, that doesn't mean we haven't faced challenges.
Finally, after planning permission was received the main contractor moved onsite in mid-April 2021, and it wasn't long before the scale of the build became apparent. Heavy plant equipment prepared the site ahead of pouring the large concrete slabs. It was a hive of activity by the time the first cement mixers began lining up in School Street ready to pour. It was a busy time.
Importantly, we were able to create a number of employment opportunities for grateful residents from the area, many of whom were out of work due to the impact of Covid. And we have focussed hard on making maximum use local suppliers and contractors in Mfuleni as the build has gone on - and I have to say their support has been amazing!.
Fortunately, RICTS, our main contractor now own a drone - so you will see some of their fantastic images in this report.
Like all builds, the main structures go up quickly, and it then takes time to get the smaller elements completed. Looking back over the last few months we were blessed by the relatively few times Covid impacted progress. But then, sadly other unrest flared up, and amidst the violence and uncertainty it became very difficult to maintain progress as people were fearful. Now, some weeks later calm has generally returned, but many people reamin wary of allowing their contracting teams to work in townships like Mfuleni. Partly because as we found to our cost, unrest also gives criminals freedom to do their worst. Although some attackers were armed with knives and guns we are so thankful that those who were harmed recovered fully.
Remarkably, in the past month we have made good progress despite these setbacks. This has been due to the amazing people who have been working to complete the Lonwabo Centre. Despite the trials and tribulations they have persevered and chivvied and encouraged those we needed to assist to get their contribution done. We are so grateful!
Yesterday, our contractor for the outdoor play areas sent me a message to say he was seriously ill with Covid pneumonia and was having to go on oxygen - this is amongst the last activities we need to complete. The bottom fell out of my world when I read the message - but today, he has made a plan, and his team will be coming to site tomorrow to begin laying the base for what is going to be an incredible play area.
So the truth about South Africa, if Mfuleni is anything to go by, is that despite the recent events there are many ordinary, but incredible people going the extra mile under difficult and challenging circumstance to continue to make a difference.
In the next few weeks we will be with Thandeka equipping the centre ready for it to open. What a milestone that will be!
Already the buildings have created interest amongst passers-by, and Thandeka has received applications for children to attend Lonwabo - some have been kept at home for years, their parents unsure of how to help them. Our radio broadcasts about the project are also reaching out to people. One of our fieldworkers recently featured on a Xhosa language radio show - she reached many many people. One grandmother, desperate to find help for her 3 year old granddaughter followed up and contacted us to request help - we are currently souring a wheelchair for her. It is clear that many people simply don't know how to access help - I hope that we are on the cusp of changing that. When I look at my own 11 month old graddaughter I can't imagine the anguish I would feel if I were in the same position - unfullfilled needs are everywhere, one feels the pain and frustration.
Hopefully in my next report I will be able to show you pictures of the children attending Lonwabo having the time of their lives in the completed outdoor play area or busy having fun in the classrooms doing great activities.
Thank you for your support - you are amazing too!