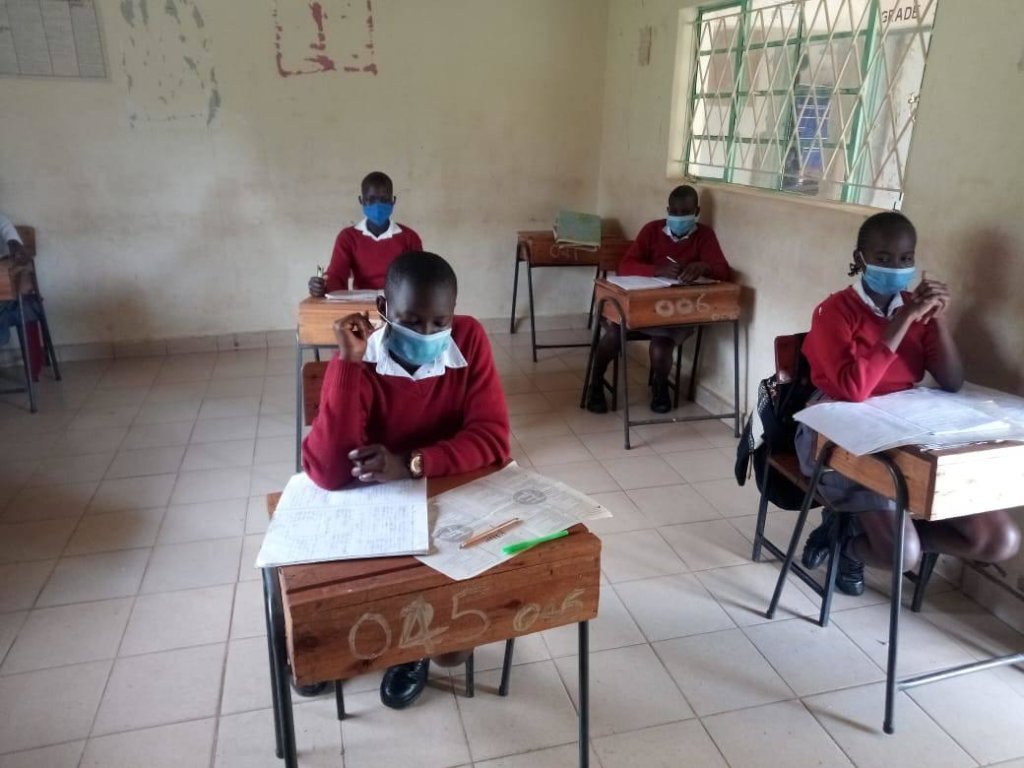 Dear friends,
Despite the covid 19 pandemic , we managed to return 617 girls and 433 boys back to school by providing them with complete school uniforms , giving free bicycles to 17 girls to cycle to school, distributing 3600 sanitary towels to disadvantaged girls to stay in school during their menses and supporting school feeding programs.
We also distributed over 5000 underwear to both boys and girls to ensure that they can go to school with dignity.
ROF partnered with 3 schools i.e Akili Girls Preparatory School (primary/elementary), Ndegwe Mixed Secondary school (high school) and Wagai Mixed Secondary School (High school) to make the distributions and returning girls to school possible.
All the Akili girls have reported to school for the third and final semester of the year. We are glad that the girls are able to report to school despite the pandemic. The teachers will be working with /coaching the next group of 8 graders as they prepare for their K.C.P.E examinations early next year.
The first group of 8th graders at Akili school sat for their primary school exit exams in April 2021. The girls performed very well registering an average score of 316 marks out of the possible 500. Five of the girls scored 381, 361, 347, 346 and 339 marks out of 500. The other 3 scored 266, 260 and 230 out of 500. All the 8 girls will join high school in July 2021. We are excited to see these girls transition to high school after 8 years of primary education at Akili school.

We have established Akili Girls Scholarship fund to support these marginalized rural girls through high school and collage and empower them to realize their dreams.
We are currently assisting the students to apply for scholarships/sponsorships and for admission to reputable high schools run by some of our non profit partners.
We sincerely thank you so much for partnering with us to send these girls back to school from last October , enabling them to stay in school, access three nutritious meals a day, school uniforms, stationery, sanitary pads and all they need to thrive. It is because of your support that all these girls have managed to concentrate in class, stay in school, excel in their academic work and are now moving on to the next phase of their education at the high school. Thank you so much for supporting them and giving them the wings to fly.
May God richly bless you!