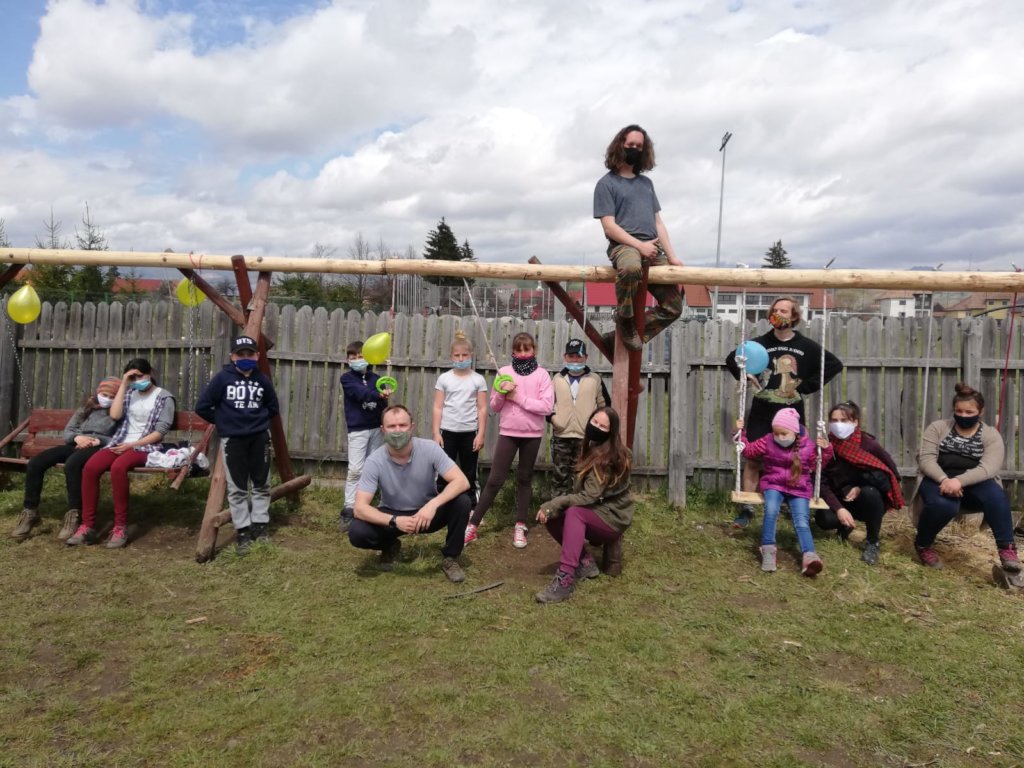 As the Covid 19 restrictions allowed it we were back working in the after schools in the surrounding villages, where the majority of the children are ethnic Roma with a very difficult disadvantaged background. With the help of our long term volunteers, Bori from Hungary, Boris and Teun from the Netherlands, and Maily from Luxembourg, we visit these kids every week to learn English and play with them. These visits in Kápolnás, Csatószeg and Domokos are the highlight of our weeks and looking at the children's faces when we arrive, we can see that they also enjoy these "English days" as they call it.
Due to the pandemic the authorities prolonged the Easter vacation to four weeks, so we were happy to organise two consecutive camps for the children of Domokos. We were teaching English in a fun way, enhancing their social and life skills. The volunteers planned and facilitated all the activities of the camps under our coordination.
With the younger children of the first week we did more drawing and crafting activites. Unfortunately the weather was very bad on the second week, so most of the activities were held indoors. On the first week The angry green snakes won, second week The yellow angry tigers took the first place. Looks like being angry makes you a winner... We gave away gifts to all participants, they could choose between small notebooks and little animal figured blackboards. They enjoyed their presents and left with fun memories and a sense of many little achievements.
"I enjoyed the camp really much, I liked all of the games because I like the English language and I've learned more interesting things here than in school." This is one of the many positive feedback that the children, who participated in the camps, provided. The volunteers put great effort into coming up with enjoyable activities while also keeping in mind to teach them new English words.
Both camps were very successful and we even set up a small work-group with the kids and their relatives to renovate the playground and plant new flowers and vegetables.
We are very grateful for our donors who made it possible to cover our expenses so we were able to facilitate our camps, and contribute to the playground renovation.