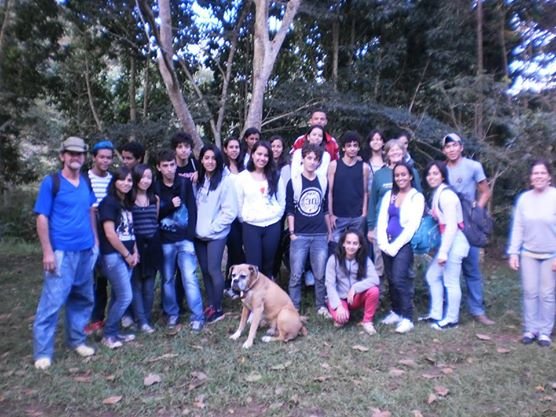 Dear Iracambistas, friends and supporters,
As people around the world gather to watch The Beautiful Game with its triumphs and heartbreaks, we'd like to remind you that, passionate as we are about soccer, there's more to Brazil than the World Cup! So here is a brief report from the Iracambi Rainforest Research Center, home to Junior Scientists@ Iracambi.
Our Junior Science project is thrilled to be a member of Microsoft's Youthspark – a program that seeks to create opportunities for youth leadership across the world. And today, June 25th, is a very special day for Youthspark Partners. From 12:00 midday EST on June 25th to 11:59 am June 26th all donations to our project will be matched by Microsoft by 100%. So, regardless of who wins or loses in the World Cup today, your donation have twice the impact!
But first, we want to tell you, dear friends and supporters, that we really appreciate the way in which you have stood by us over the past year. Thanks to you we've inspired, educated and equipped dozens of Junior Scientists, and with your help we were able to buy the Kombi van which has allowed us to take our students to places where school bus drivers dare not go. On the last Microsoft Youthspark matching funds day your generosity enabled us to raise the money for a new server and a desktop computer to house our GIS mapping project. As we speak, the Iracambi GIS team is hard at work putting our data and maps on line. Which means that, for the first time ever, farmers and planners in this isolated rural area will have access to the information they need to be able to make the best possible use of their natural resources. Better care for the rainforest, more productive family farms, healthier communities.
In a couple of weeks when the next semester begins, our Junior Scientists will be heading for the Environmental Protection Areas to learn at first-hand how some of our organic farmers are reconciling forest protection with the production of healthy organic food. Since almost all the raw materials used in school meals comes from local farms, closer cooperation between Junior Scientists and family farmers benefits everyone! Together with the farmers our students will be creating and testing hypotheses, conducting practical applied experiments and analyzing the results. Junior Scientists will create their very own mini agro-ecology plot to restore forest cover and provide nutritious food for themselves and their families. And, since we want to give a voice to our local youth, we plan to involve them in the management councils of the Environmental Protection Areas, working alongside farm families and empowering one another to become proactive members of the community.
Thank you, dear donors, for supporting Iracambi's Junior Scientists – together we're raising a new generation of transformational leaders! Here's the link to our project – would you consider sharing it on your networks? http://bit.ly/1m6l5jv
Iracambi, Microsoft and you, together we're protecting the forests, supporting sustainable agriculture, and training young scientists to be the leaders of tomorrow. Pretty good deal, don't you think? Or, as we say here in Brazil in the language of the World Cup - GOOOOOOOAL!
Links: