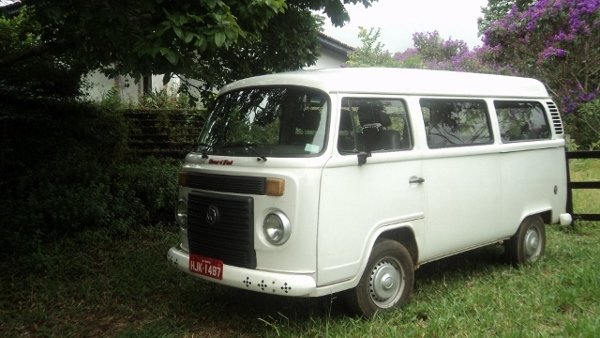 Dear supporters and friends across the world
This is turning out to be a great week! And we'd love to ask you to make it even greater. Read on....
First of all, the Iracambi Kombi van has arrived. This was bought with donations raised in ourSeptember fundraiser, in the course of which our gallant band of Rainforest Heroes went without birthday presents, and went down on their knees to friends and family in order to raise the funds we needed. In fact Iracambi was narrowly pushed into second place in the funding competition by another GlobalGiving organization, but we qualified for bonus funding anyway.
So, at last, we have our own transport and will no longer have to depend on the good graces and good organization of the local school bus. The first team of Junior Scientists arrives tomorrow to start the academic year, and already we are getting complaints from other would-be Junior Scientistswho didn't manage to get through the selection process. We'll do our best to accommodate them next semester.
So what's all this about the humming bird? Well, CA Technologies from New York has selected four GlobalGiving partner organizations that work in science education to share in their fiftieth birthday celebration. Here's how it works. For every one who follows this link http://bit.ly/1ary2Um and selects an organization, they are making a donation. This week, March 9 -14 each donation is worth $50. So far, Iracambi has managed to get 47% of all the donations, and it's all thanks to our supporters like you.
Could there be an easier way for you to help our work in the rainforest? It's as easy as 1,2,3. Please click for us, share us with your networks, and help the Iracambi humming bird fill up that pot of gold. Thank you so much!
And we'll report back soon on the result of the funding drive, and of course we'll tell you how our Junior Scientists are doing!
rainforest hugs
Robin, Binka, Toni, Leandro and all the Junior Scientists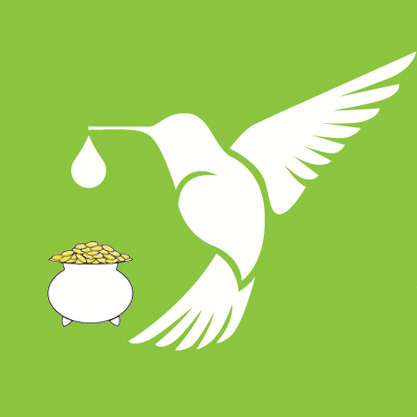 Links: