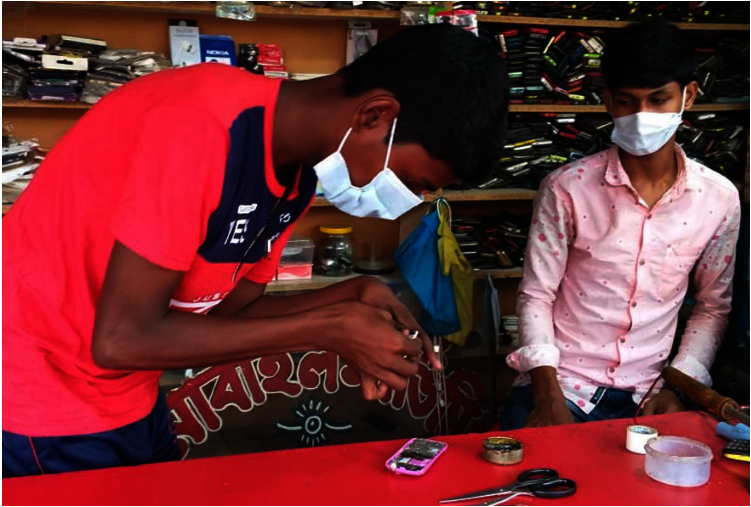 Many families lost their businesses during the COVID-19 pandemic, but the pandemic had a greater impact on households with young people with disabilities.
Molly is one of over 1.5 million young people with disabilities in Bangladesh. Her disability makes it impossible for her to walk. Though she is not enrolled in school, she dreams of being able to work and live an independent life.
As Molly's family's savings dissipated during the COVID-19 lockdown, they consumed food from the stock of the small shop her father owned. He eventually fell into debt and was forced to close down the shop.
William & Marie Taylor School | CRP BANGLADESH
BRAC supports people with disabilities in Bangladesh through health, education, skills development, and more. When the pandemic hit, BRAC ensured that response efforts included all people--including those with disabilities.
Through BRAC's partnerships with local organizations, Molly received 3,000 Bangladeshi taka, or about $35 USD in cash every month, and hygiene kits for her family. The cash transfer enabled her family to pay off loans and buy a sewing machine. "She knows how to sew clothes, and wants to [become] more skilled at it," shared Molly's family.
Jahangir, 15, who was born with a hearing and speech disability, grappled with understanding the extensive effects of the virus.
During the pandemic, his uncle, who he lives with, lost his only source of income, making it hard to provide for his own family.
BRAC's door-to-door COVID-19 awareness campaign reached 35 million homes, including Jahangir's, with life-saving information and hygiene kits that included soap and bleaching powder.
Now, Jahangir understands the essential safety measures to take to prevent the spread of the virus. He also received cash support and skills training from BRAC, enabling him to start a business to earn a living and support his family.
A year after the pandemic, our staff found that people with disabilities around the world have in many cases been left behind from emergency support--but BRAC continues to ensure its response includes people with disabilities from the start. We appreciate your generous efforts in our promise to support families globally through the pandemic.
Learn more about BRAC's COVID-19 response.