Project Report

| Sep 15, 2021
Vaccine rollout begins in Bangladesh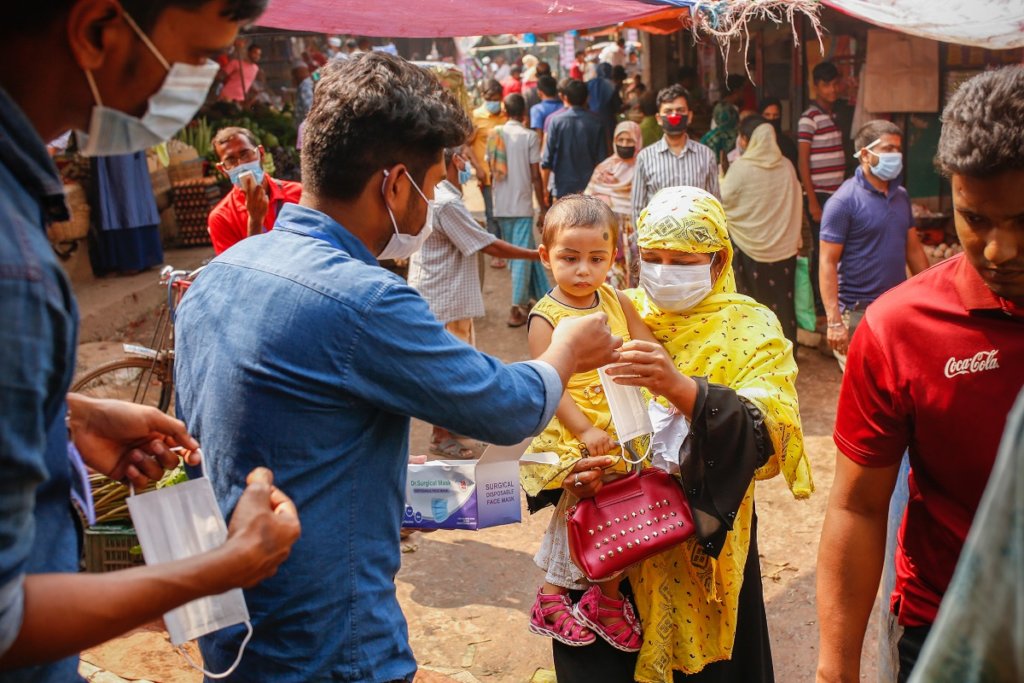 As vaccination rates slowly rise, many countries around the world have begun to reopen. But in many parts of the Global South, limited access to vaccines and overstretched health care systems have led to a surge in new cases, largely due to the highly infectious Delta variant.
In Bangladesh, despite precautions such as public awareness campaigns to encourage masking and readily available COVID-19 testing, the sharp rise in cases forced the Government to impose a strict new lockdown in late July after a major religious festival.
In early August, the Government of Bangladesh began a mass vaccination drive across the country, with the goal of vaccinating 80 percent of the population by 2022, or approximately 10 million people each month. To aid in this effort, BRAC is currently managing nine vaccination centers in Dhaka, and supporting more than 3,000 vaccination centers in rural areas across the country. As a result of these efforts, nearly 20,000 people have been vaccinated at BRAC-run vaccination centers, and nearly 1.6 million people have been vaccinated at BRAC-supported vaccination centers.
In addition to supporting the rollout of the vaccine in Bangladesh, BRAC has also been a key partner with the Government of Bangladesh and other civil society organizations in a major initiative to reduce the spread of COVID-19. Through the partnership, more than 35,000 frontline volunteers and staff have distributed 7.4 million masks to communities in need. BRAC's community health workers are also screening communities for COVID-19 through home visits and referring patients for testing. To date, more than 120,000 people have been screened for COVID-19, with more than 67,000 suspected cases identified and referred for testing and care.
As COVID-19 and the Delta variant continue to spread in Bangladesh and beyond, the most vulnerable communities face health shocks, food insecurity, and extreme financial hardship caused by loss of income and livelihoods. We are grateful for your support, which ensures that BRAC can deliver emergency support to affected communities and boost long-term resilience to help families build back better.
Read more about BRAC's COVID-19 response efforts.