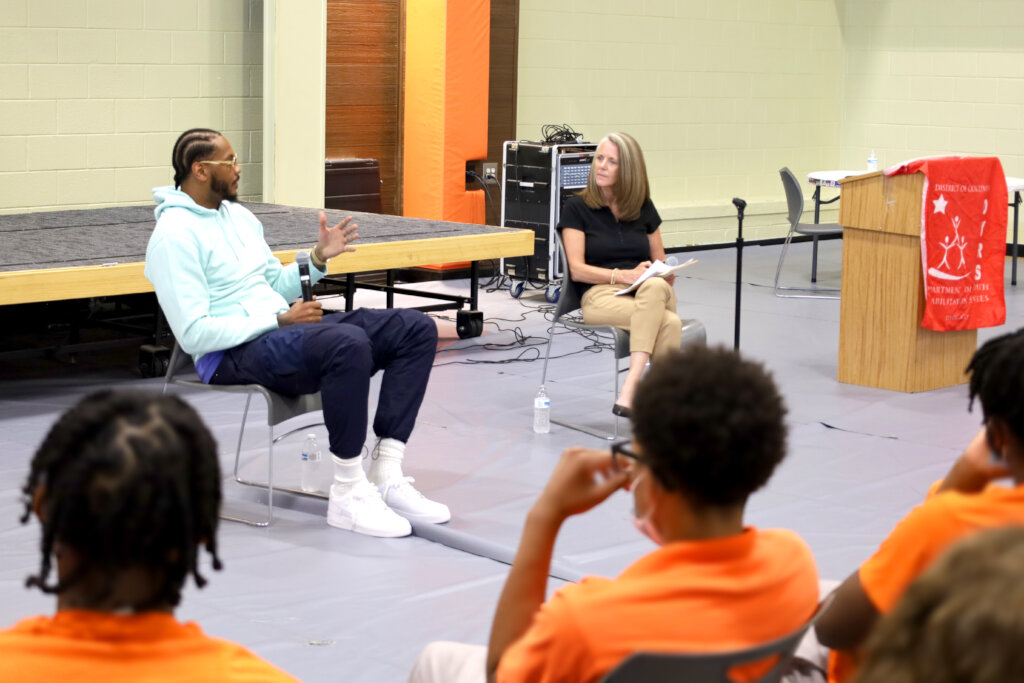 As we come to the end of the summer and enter into the last stretch of 2022, we at Free Minds can't help but reflect on the fruitful and exciting year we've had so far. Through the pandemic, numerous lockdowns, and miles that separate us from our members and community across the globe, we never cease to be amazed by the engagement, generosity, and support of our work. For your continued encouragement of our members and your vested interest in their lives and voices: thank you! This fight wouldn't be possible without you.
It is this very support that FM Member Carlos, who is incarcerated in North Carolina, speaks of, "I ask Allah, why me? What makes me so special to have a blessed family outside of my family that always gives me positive feedback? I really appreciate the Free Minds Family and all the help you do to uplift the community." The strength of our community never goes unrecognized, with longtime member Alex, incarcerated in Ohio, writing to our Letter Writers' Circle volunteers, "I want you to know that I feel happy because you exist… that the simple thought of you puts a smile on my face… the idea of you gives me a feeling of belonging, a feeling of being understood, a feeling of somehow being needed—needed like a gear to a bigger machinery, like a puzzle piece to a bigger picture, like a member to a larger community."
Overcoming Obstacles
Amidst the numerous obstacles faced by incarcerated people within the system, a wave of policies barring the entrance of books into facilities significantly impacted our members. Rules banning individuals from receiving books from outside sources, and instead requiring them to purchase reading materials themselves—from prison-approved publishers with limited catalogs and prohibitive costs—lacked transparency and uniformity. Federal facilities cited books being used as mechanisms to bring in contraband and inappropriate material as the reason for denying mailed books. Free Minds members and staff have interviewed with several media outlets, including Vera Institute and the Crossroads Radio Show with Roach Brown, to raise public awareness about this ongoing issue.
After months of returned books, phone calls, and joint efforts with our partners, Free Minds joined forces with FAMM (Families Against Mandatory Minimums) to send a letter directly to the Department of Justice regarding these restrictive mailing policies. Writing on the behalf of thousands of incarcerated individuals, we stressed the therapeutic importance that books have on "learning, trauma healing and preparing for reentry." The overwhelming amount of support we received in calling out this discriminatory legislation was no doubt contributive to the Department of Justice's response, "... BOP has reviewed the basis for the institution-specific restrictions and instructed the wardens of those facilities to lift those restrictions and to expand the sources from which inmates can order books. Further, BOP will also issue a reminder to agency leadership that they must not limit the source of books to one vendor nor implement wholesale restrictions on book clubs providing books to inmates." We are grateful for this victory, but know we must stay vigilant for open access to books for our members.
Connecting Health and Wealth
Our Book Across the Milesbook, chosen by members of our Prison Book Club, was The Body Keeps the Score: Brain, Mind, and Body in the Healing of Trauma by Bessel van der Kolk, a foremost expert on traumatic stress. Drawing on over thirty years of research and clinical practice, van der Kolk addresses how to integrate pioneering breakthroughs in brain science to develop treatments and solutions to free trauma survivors, guiding them to reclaim ownership of their bodies and lives. The book had a powerful impact on our members, and they shared the following reflections:
FM Member Johnny wrote, "I've read many books on trauma/psychology but The Body Keeps Score is so good because it gives you the science behind the behavior. He adds, "Trauma is so ubiquitous throughout our society that sometimes we do not realize we are traumatized…so it is vital that everybody reads this book so we can understand not just ourselves but those around us."
Ronnie, who is incarcerated in Colorado, responded to the writing prompt: "Van der Kolk talks about imagination as critical to wellbeing, allowing us the opportunity to envision new possibilities. Is imagination important in your life? What role does it play? He wrote, "Imagination is more important than intellectual skills… but without education, imagination can be toxic and poisonous. Imagination is like oil but it needs formal education to become gasoline. Imagination is like gold that needs the refining processes of formal education to become WEALTH."
Wealth—the theme of our latest Connect magazine featuring writing from Free Minds members, staff, and friends—holds a vast array of meaning. We explored as many variations as we could in this issue. Some highlights being:
Closing the Racial Wealth Gap: An Interview with Dr. Richardson, Professor of African American Studies and Anthropology at the University of Maryland who prescribes a solution to the racial wealth gap that will lessen the devastating impact it has had on marginalized communities
Worth More Than Gold: A conversation with Congressman John Lewis Fellow Gene on the role of familial support keeping him "wealthy" while incarcerated
Building My Credit and My Opportunities: FM Member Lester shares his experience as a part of the Free Minds Credit Builders Program and how it helped him develop the mindset to start his own business
As always, our Connect issue features the poems and essays of our incarcerated members, which you can read in the link below.
Updates from Free Minds HQ
Free Minds Youth Book Club members had the exciting opportunity to meet NBA superstar Carmelo Anthony to discuss his memoir, Where Tomorrows Aren't Promised. The memoir deals with Anthony's childhood and growing up in the housing projects of Baltimore. When asked who he wrote this book for, Anthony said, "I wrote this book for them: young men who can relate to or see themselves in my life experiences." Anthony discussed his journey writing the book, how he developed a love for books and learning, and the impact that this had on his life. FM Co-founder and Book Club facilitator Kelli asked why Anthony emphasized the importance of mental health in the book, and Anthony explained: "Being able to just go tell someone, especially the adults in your life, that you're not feeling great or you're depressed wasn't even something that was accepted. You were just expected to deal with it and push through." At the end of the discussion, our youth members shared their poetry with Carmelo and the audience. Every poet was met with great applause. We are so grateful to everyone who made this event possible!
The resounding popularity of Angie Thomas's The Hate U Give, an earlier Books Across the Miles selection, resulted in members choosing Concrete Rose—the prequel—as the latest Prison Book Club novel. Following the story of seventeen-year-old Maverick, whose life changes forever when he finds out he's going to be a father, we asked our members to reflect on times where they've dealt with conflict, life changing events, and the motivations behind our decision making. We can't wait to share their insightful responses with you.
Finally, we would like to give a Free Minds welcome to our newest Congressman John Lewis Fellow, James. You can hear more from James at our September Write Night (link below).
On behalf of our members and us, thank you for your ever present support and encouragement, and for believing in the transformative power of books to build community!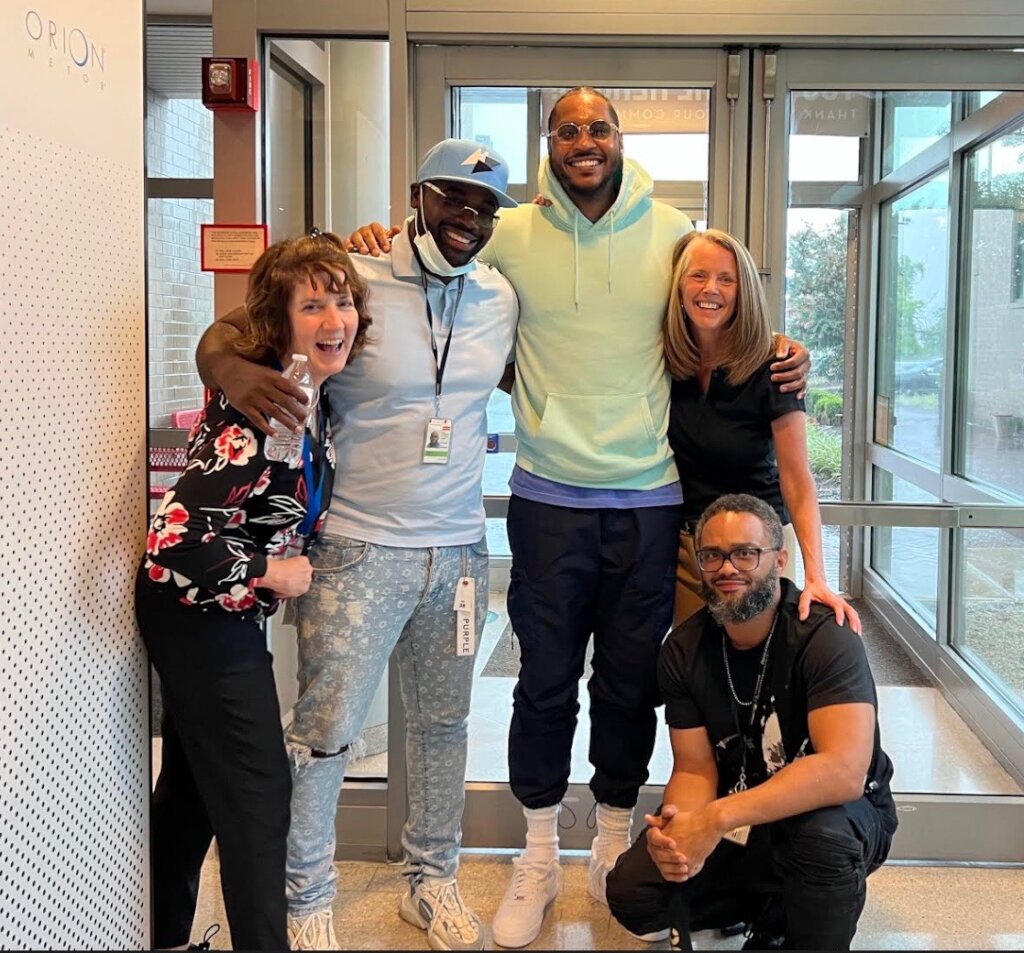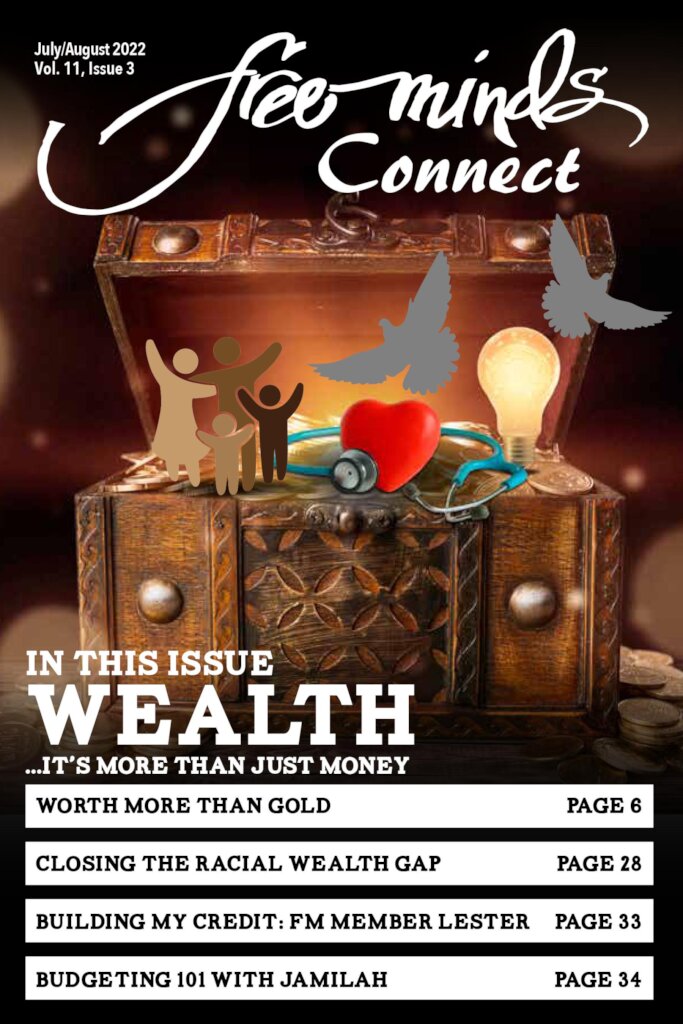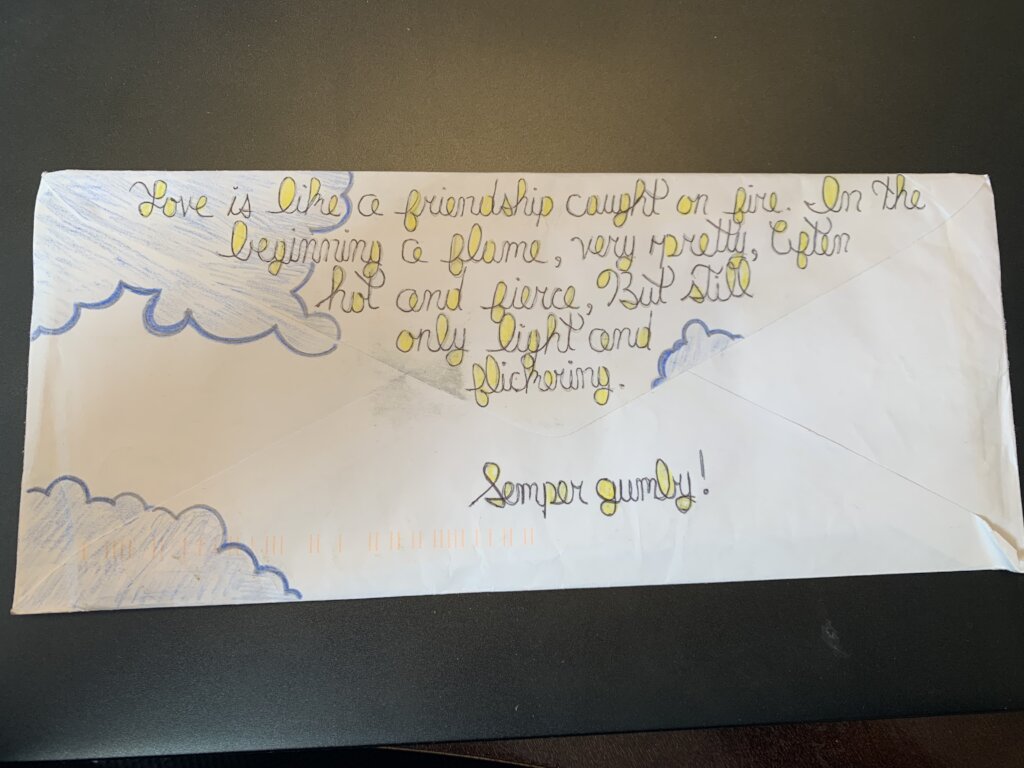 Links: