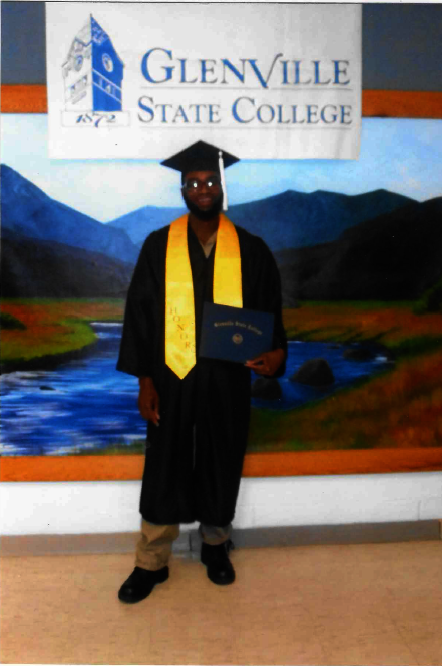 To all of our incredible supporters - thank you for helping us facilitate a community of contemplative and expressive free minds! Thanks to your generosity, we've been able to provide the transformative tools of books, writing, and community support to nearly 400 youths and adults in 2018 so far. Since our last report, we have added 29 new members to "Books Across the Miles," our long distance prison book club. This year alone, we have shipped over 700 books to incarcerated members in federal prisons across the United States.
Some of the letters we received this month reminded us of exactly why the support we get from you is so life-changing:
"This book was right on time. It came at a point in my life where I needed to look deeper into myself and the world around me to gain some perspective." Free Minds member Stephen
"I'd love to learn how to write something because being a prisoner to your own inarticulation is worse than being in [the maximum security prison]!" Free Minds member Greg
We are thrilled to announce that since our last report, the DC Department of Corrections has made a new program available to members at the DC Jail, in which they can now take college classes with Ashland University and are learning to use tablets. This opportunity has helped our members at the jail to become ready and excited for higher education! In the words of our Free Minds members:
"This is my very first college experience with Ashland. I can see that this experience has motivated me to be more responsible. I am eager every day to get my tablet and participate in my lessons. Undertaking the courses gives me drive to prepare for responsibility in the community. My sense of self-worth has increased knowing that I will be able to say that I am educated and can use my education to make a difference." Free Minds member Duane
Meanwhile, Free Minds member Rafael graduated from college. Congratulations, Rafael!
Books Across the Miles: I Am Malala
Free Minds members just finished reading and discussing the most recent BAM book, I Am Malala, a memoir by Nobel Peace Prize-winner Malala Yousafzai — "the girl who stood up for education and was shot by the Taliban". Here's what some Free Minds readers in federal prison had to say in our book discussions:
"Reading this beautiful story, I still find myself in shock of Malala! Her tenacity and will to fight and speak out against the Taliban, for the right of all children receiving an education is phenomenal. We tend to take for granted the blessings we have over here in America, not realizing that there are a million Malalas all around the world. I wish every child had the opportunity to the read the words of this courageous young woman and learn from her words the importance of an education."
"Malala is an amazing young lady. I wish there were more people in the world like her. She stands up for what she believes in. The Taliban is trying to repress the future of Pakistan because the children are the future. Think about all the kids here in the United States that don't go to school and wonder where their next meal is coming from. I have a 14 year- old daughter that lives in Mexico with her mom. She is a US citizen but her mom isn't, so she is being deprived the right to go to school in the US. The schools in Mexico are not very good at teaching the students there. This is a must-read book for all, and I respect Malala for all her work and wish her well and good luck. I think if one family taught one child to think like her and then taught another, we could change the world."
Free Minds Members voted for our next nation-wide read to be Slugg: A Boy's Life in the Age of Mass Incarceration, as the next book club selection for 2018. As always, feel free to read along with us and follow our discussion in the next Connect issue.
Connect: Education
In the latest issue of our newsletter, the Free Minds Connect, our members, staff, and volunteers shared their thoughts — and poetry— on the theme, "education," and how knowledge can set us free. Topics ranged from The Things You Can't Learn From a Book to Education from Behind Bars and Education: A Tool to Help Us Survive. You can read the entire issue in the link at the bottom of this post.
As always, thank you for making our work possible. We look forward to the rest of the year, and want to leave you with a quote from one of our Free Minds members, Gary, who continues to inspire us to pay your kindness forward:
"Thank you for giving me the opportunity to reconstruct a culture that I've helped to destruct."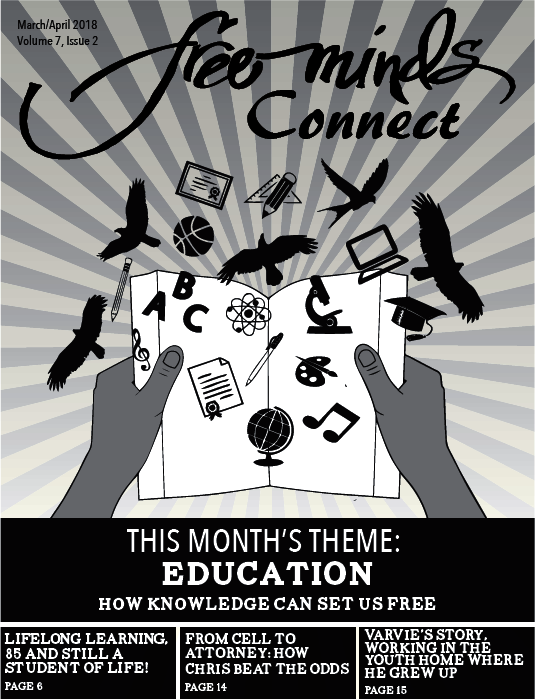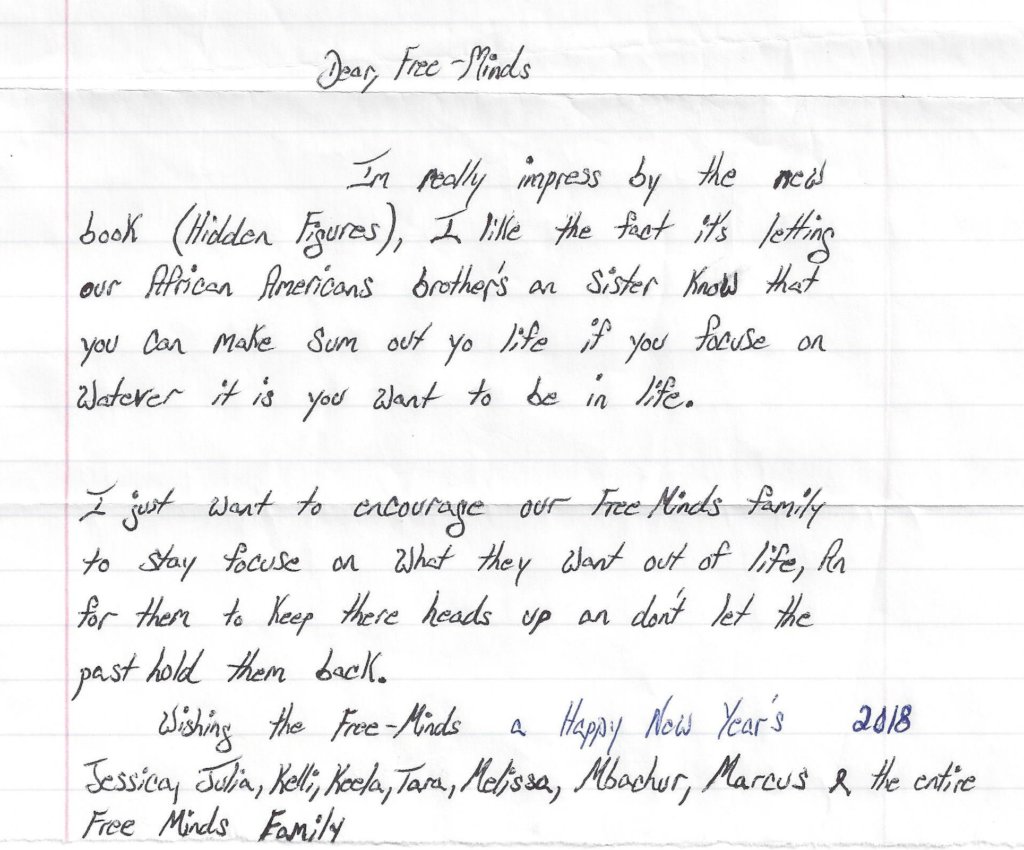 Links: