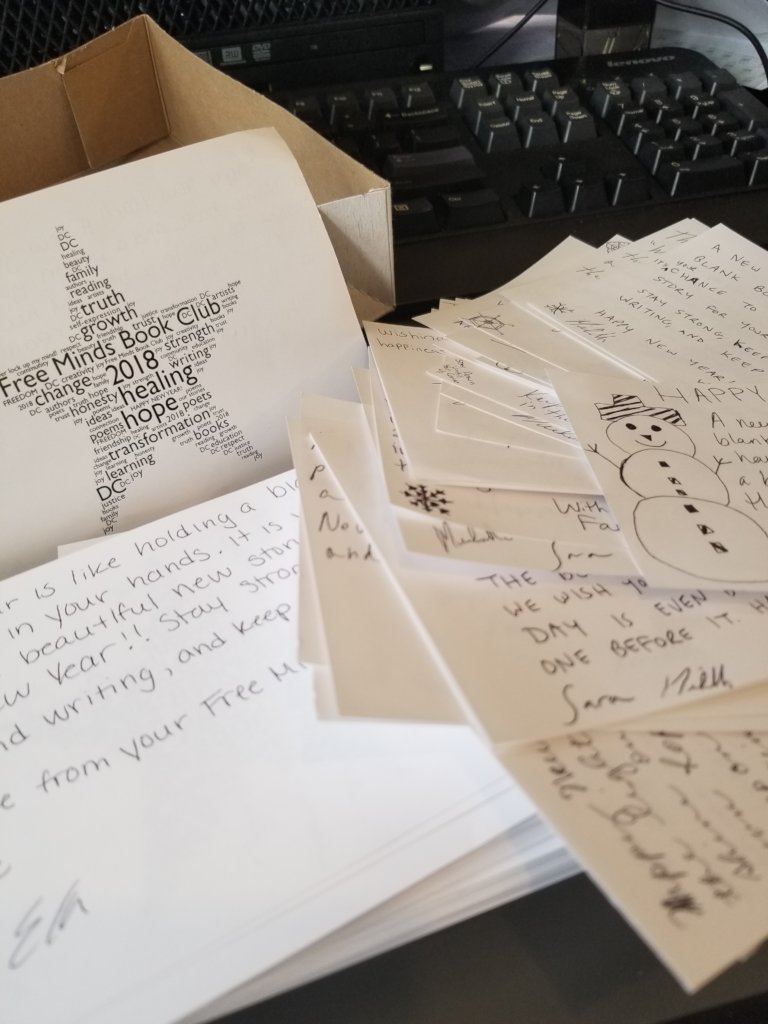 Happy New Year to all of our incredible supporters! Thank you for being part of the Free Minds family. Thanks to your generosity, since our last report, we've been able to provide the life-changing tools of books, writing, and community support to 360 youths and adults incarcerated in federal prisons across the United States.
Since our last report, we welcomed 39 new members to our "Books Across the Miles" long-distance book club. In three months, we sent 500 brand-new books to members incarcerated in 68 prisons in 30 states. Our Free Minds office mailbox is perpetually stuffed with letters from our members with their thoughts on literature, the Free Minds newsletter, poetry, and more. The letters demonstrate openness and trust, an important ingredient in our members' long term success, and almost all request specific books and express their deep gratitude for the books that we're able to send thanks to your generosity.
Hidden Figures
Free Minds members read and discussed the nonfiction book Hidden Figuresby Margot Lee Shetterly, about the African American women who played a crucial role in the American space program at a time when Virginia was still segregated. Here's what our readers had to say about the book:
"I cannot believe that when I was growing up in school they never talked about any of the stuff that's going on in the book, not the NASA program or the women involved. I think the women involved should have plaques at NASA with their names on them for all the sacrifices they went through...One lesson I think it teaches in the memory of the women is if you put your mind to it you can achieve all your goals in life and don't take no for an answer and don't stop till you get what you want. Thank you again for the books." - EH
"It was an amazing and eye-opening book. It's so sad to now know that these remarkably gifted black women were at the forefront of the American space race, but were pushed to the back and are just now receiving the recognition they so truly deserve. I guess better late than never, right! I often wonder when the evil stain of racial discrimination will ever be removed from this great experiment which we call American democracy. We still have such a long way to go. But if we continue to open our hearts, minds, and mouths we will eventually bridge the divide that will lead us to racial unity." – QS
"The women who became "girl computers" were held to higher standards ... I feel the pressure of being held to a higher standard each day because I am convicted of a crime and it just feels like people are looking for that one mistake to justify further incarceration. But I reject failure and defeat by following the rules and not giving in to iniquity and temptation." - DJ
Free Minds members voted for I Am Malala, the memoir by Nobel Peace Prize-winner Malala Yousafzai, as the next book club selection for 2018.
Entrepreneurial Spirit
In the latest issue of our newsletter, the Free Minds Connect, our members, staff, and volunteers shared their thoughts—and poetry—on the theme "entrepreneurial spirit," and how we can all apply the principles and strategies for entrepreneurial success to our daily lives. Read what they had to say about making positive life investments, recovering from setbacks, and becoming the CEO of your own life.
As always, thank you for making our work possible. We look forward to new heights and new horizons in 2018.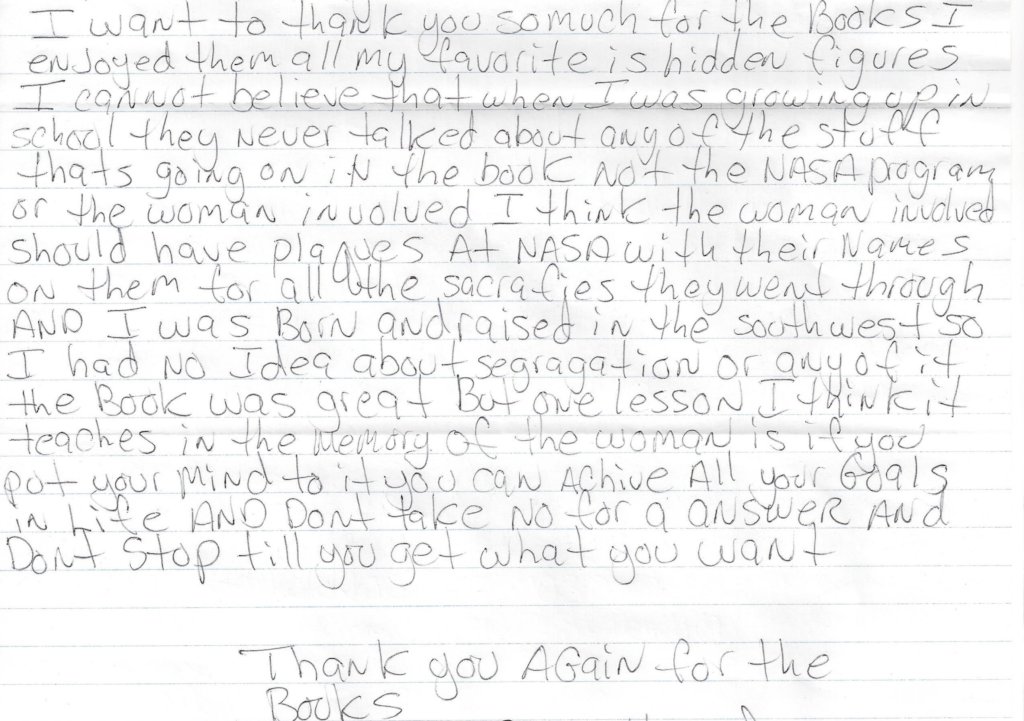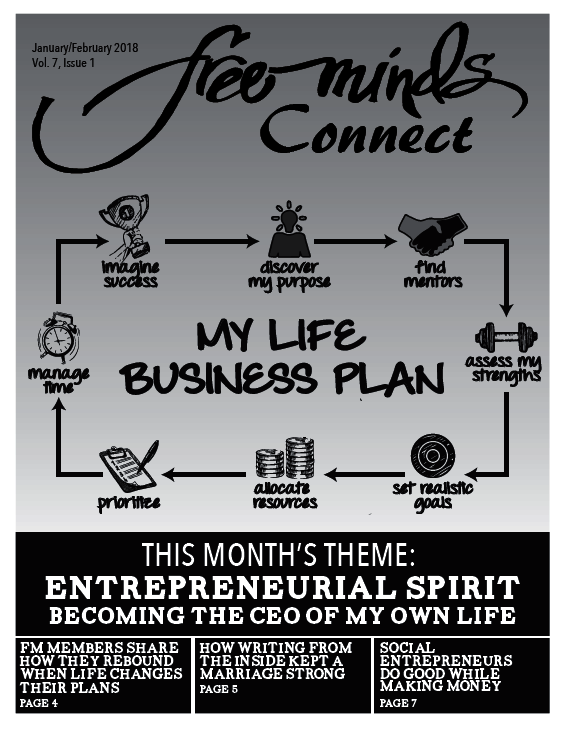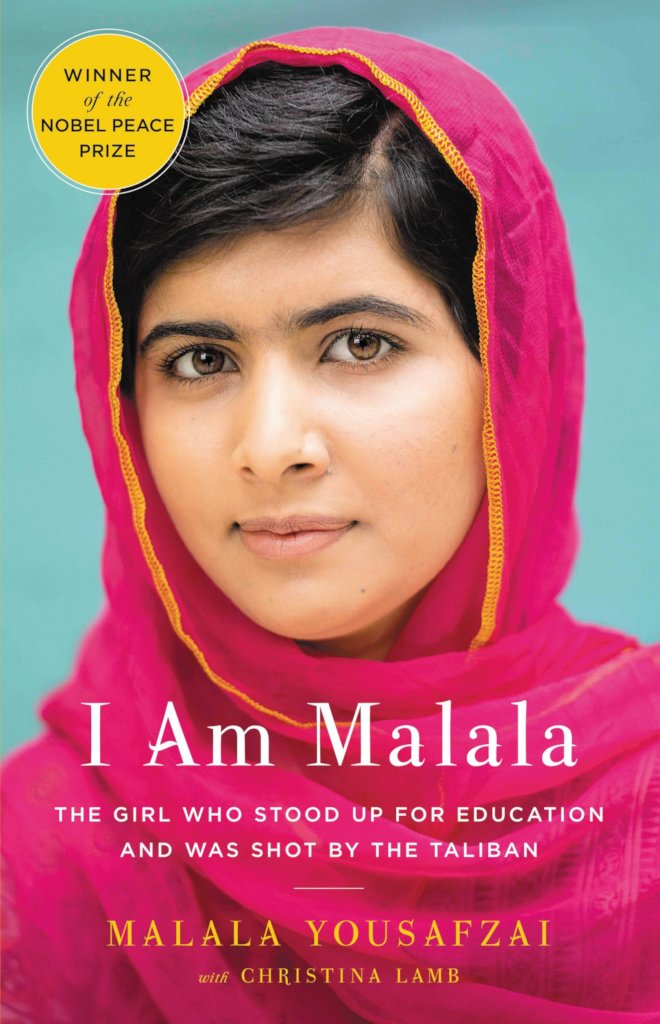 Links: