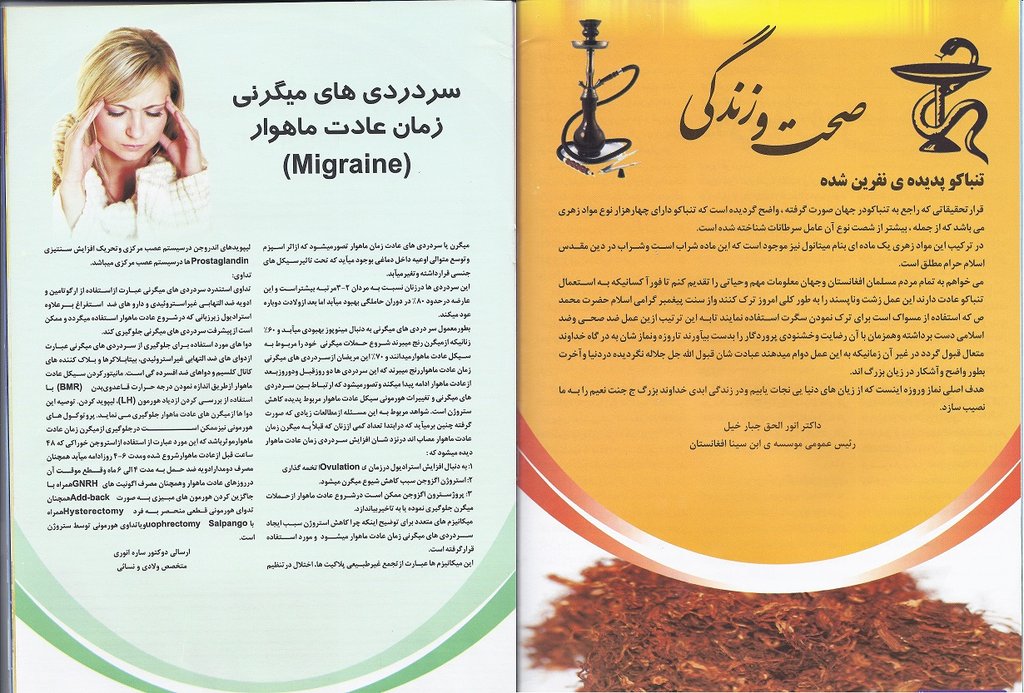 AIL is continuing its efforts to improve rates of literacy through providing literacy classes but also through providing literature both in book and magazine form and by supporting libraries.
The Citadel Library in Herat, supported by AIL continues to attract people with visitor numbers of around 170-200 in the winter months. One month there were 176 visitors (48 female) with 153 from the university. AIL promotes the art of calligraphy by publishing a book on the subject for use by teachers in schools and learning centers and also by providing a class at the Citadel for 23 male students.
AIL publishes books and magazines and distributes its magazines to AIL centers in Heart, Kabul and Peshawar and to schools, in addition to governmental organizations, ministries such as education, information and culture, social affairs, economy, agriculture and to the health sector such as clinics. In 2013 there were two issues of this colorful and well designed magazine called Nada e Taleem. The magazines cover a wide variety of topics from health, sport, AIL news to elections, poetry, jokes and children's literature. When someone picks up a magazine it is an opportunity to educate them about many things and to reach people with messages about how they can improve their lives, engage in their communities and know what is going on in the country.
The first magazine print run was for 1,500 copies and included topics such as: teaching methods, poet Jami, mental health for the pregnant woman, vitamins, profiles of active and hardworking women who have helped their communities, social entrepreneurship symposiums offered by AIL, poems about forgiveness and community building, AIL's work during the year, children's literature, an article on the economy, young poets and their writing, building of Professor Sakena Yacoobi high school, jokes and humor page, sports, interview with a young author, map of Afghanistan, Nadia Anjoman – young poet and writer a victim of family violence, talented youth photo page.
The second print run included information such as: prayer in daily life, Dr. Yacoobi speech at Festival DD Kosambi in Goa about violence against women, youth participation in democratic process, elections and social entrepreneurship. There was also a letter from Sohaila Erfani, a teacher of literature faculty of Herat, about international conference of love and forgiveness of Mulana held by AIL. In this article she described the dignity of women in community. Other topics included internet safety practices, AIL activities, celebrating Teachers Day, best poets, Festival of Grapes in Herat. There was an interview with the Director of Department of Women Affairs in Herat. She spoke about conditions of women in Herat, for example, the problems they have and the facilities they are able to use. She thanked AIL for its creative approach and capacity building activities for women.
The health page included information about diseases of the winter season like colds
and diarrhea, new information about vitamin C and describing fruits that
contain the most vitamins and explaining importance of vitamin C for a healthy body. There was also a profile of a well-known poet who has created meaningful poems and an interview with the principal of Professor Sakena Yacoobi High School about placing top in a recent competition among schools in Herat, also stories and fun activities for children and jokes and poems.
Thank you for your interest in AIL's work in Afghanistan and particularly its efforts to improve literacy.