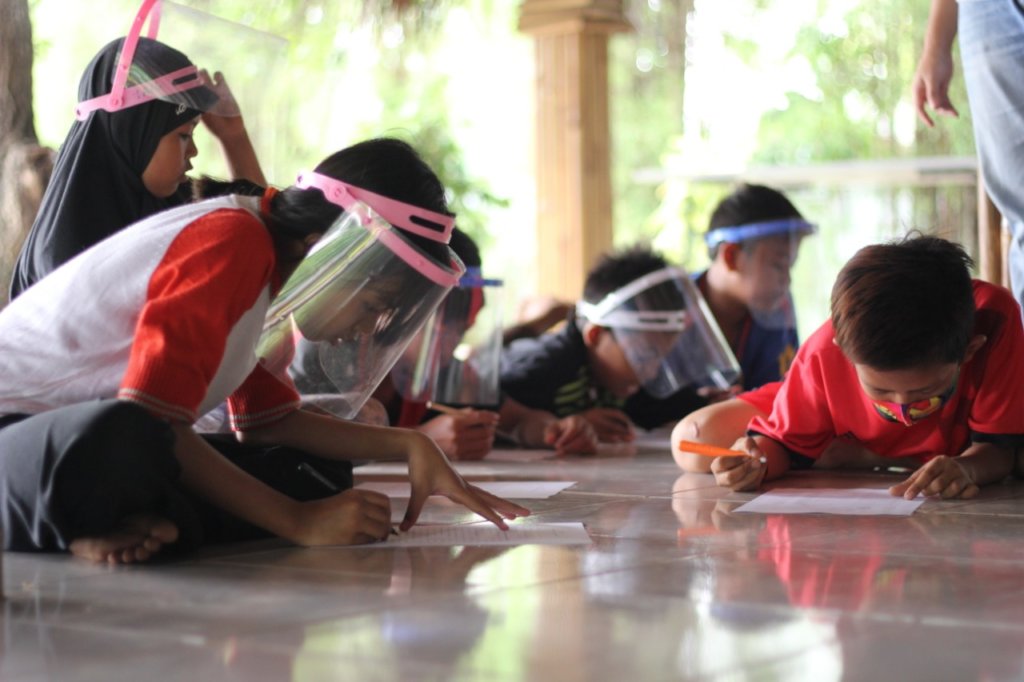 We start over the regular training season after 6 months stopped when the pandemic start. The BOLA program reaches out the children, by conducting face-to-face training in six areas of marginalized communities. Safety and health are number one priority and that's why before the training session we held a socialization of health protocols. We apply Covid-19 prevention health protocol by requiring children to wear masks when they come to the field, washing hands before entering the field, limiting numbers of participant and practice time, and minimizing physical contact during practice. Through the socialization and training, we hope the children will be more discipline to apply the health protocols in their daily life.
Beside the training, KDM provide recovery aid programs for the participants family. The aid consists of educational aid, housing rent aid, buckets catfish farming, and micro-enterprise development for families of children who are program BOLA members. This activity is an effort to recover from the Covid-19 pandemic for people in vulnerable communities who affected socially and economically. We are happy to hear that the aid is very helpful for the children and their family. They get the spirit to work hard and committed to stay away from the street life.
The team also visit the community to conduct the children and parent forum. The theme raised in the forum is about healthy relationships between children and parent, children in their friendship, and on the internet. Apart from being a platform to listen to children's experiences, the forum also facilitates capacity building for children and parents. With the elaboration of these three activities, we hope that we could create a child friendly community.
The program has become a recreation and way out of hard times for children. They are so happy to be back, especially there is good news for the girls. We have a plan to participate in the fourth international event of Street Child World Cup (SCWC) 2022 in Qatar next year. We will send the girls team to represent Indonesia, joining children from 20 other countries. This will be the third time Indonesia follow the event and it would bring hope for the children, for their better future.
In the next semester, we will start the selection process of the girls' team. So far there are 40 girls who will participate in the selection. We also have a plan to increase the frequency of face-to-face training from once in a month to once every two weeks. It is important that we have your support to reach children in vulnerable community and give them a higher chance to success. Let's work it out for a brighter future.